Learning how to make a blog is one of the most powerful things you can do for yourself; for your personal growth as well as for your career. I've been into blogging for over 15 years now, and have made so many mistakes that its not even funny. 
But as the saying goes, what doesn't kill you makes you stronger. And failures actually make you better and stronger if you learn from them.
Making a blog is not rocket science; and I want to make this information extremely simple for you. You just need to have the right knowledge of blogging basics and blogging platforms – and off you go!
I don't want you to repeat the mistakes I made so you can go out there and make your own successful blog(s).
Learn How to Make Money Blogging?
But let me give you a word of advice before you dive into this ocean of awesomeness; learning how to blog is not what's difficult, but sustaining one is where many fail.
How do you make a blog? Just follow the steps below.

How to Make Your Own Blog in 6 Easy Steps
Determining why you want to start a blog?
Purchase Hosting
Choosing a Domain
Installing WordPress
Select a Theme for Your Blog
Write Your First Blog Post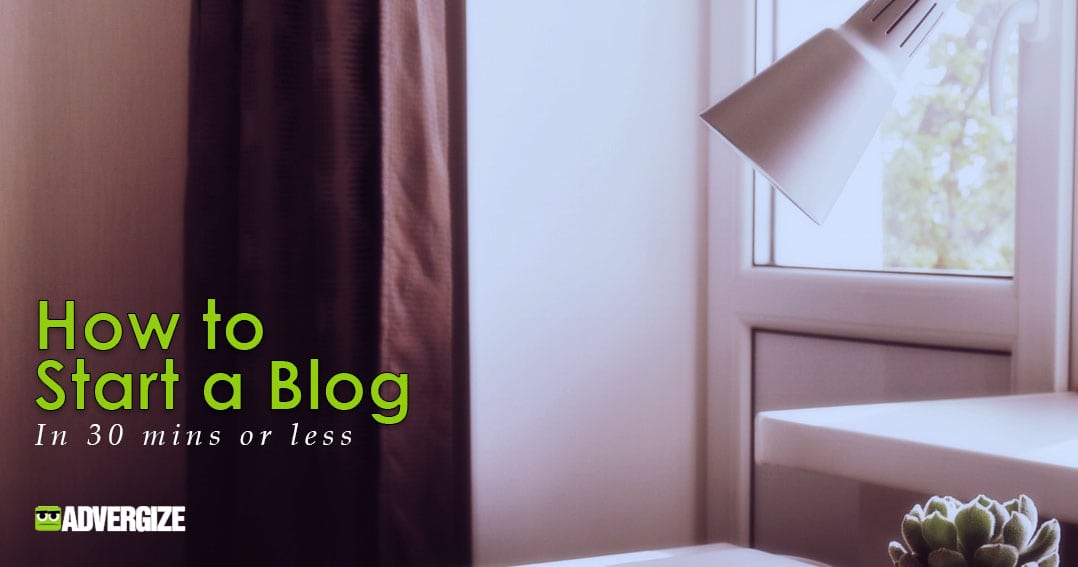 Some of the links below are affiliate links, meaning, at no additional cost to you, we will earn a commission if you choose to make a purchase. Thank you for your support in this way.
 
1. Determining Why You Want to Start A Blog?
The worst thing that you can do when deciding to start your own blog, is to jump into it without an aim in mind. It is vital for you to figure out what is it that will motivate you to keep going.
Many people start blogs without a goal, and they fall into a state of "no-motivation" to carry on in a few weeks.
Don't fall in that trap.
I've gone through that and have regretted the time I wasted in blogging without a plan, and later having to discontinue the project(s).
Think of it this way.
When you have a goal in mind, you put all your energies to work towards achieving it. If you start a blog without a purpose, you won't go far.
So, why do you want to create a blog? There could be several reasons:
To log your daily activities or important life events
To organize your thoughts, share your ideas or jot any negative / positive feelings out on paper
To create a platform or a community around a topic you feel has not been spoken about
To voice out your opinions about a topic you are passionate about
To educate people about a subject you are an expert in
To become popular
To support your business website (to gain authority, engage with potential customers, search engine optimization, etc.)
Figure out what you want to achieve out of blogging, and stick to it. Learning how to start a blog is not so difficult, but deciding what you want to blog about and staying persistent with it, is what you will need motivation for.
Don't start a blog because everyone else seems to be doing it!

2. Purchase Hosting
The next step to figuring out how to make a blog for yourself is to get a web host that can host your blog.
Even though you can start blogging through a free blogging platform like Blogger or WordPress.com, but if you are really serious about starting your own blog, I would strongly advise you to start with a solid foundation in place.
3 extremely important things you should consider when selecting a web hosting company are:  maximum up-time guarantee, reliant customer support and scalability in the case your blog starts growing overnight.
I would advise you to read up on several customer reviews for whichever web host you decide to go with. Some great options in the market are:
1. BlueHost:
BlueHost is one of the best options for shared web hosting in the market. You will find many bloggers out there who started off their blogs with BlueHost, and have been very happy with their performance.
If you plan to launch your blog with a self-hosted WordPress.org blog, BlueHost is a recommended option because it is reliable, offers scalability and one-click WordPress Installation, and up-time assurance. Give BlueHost Hosting a try.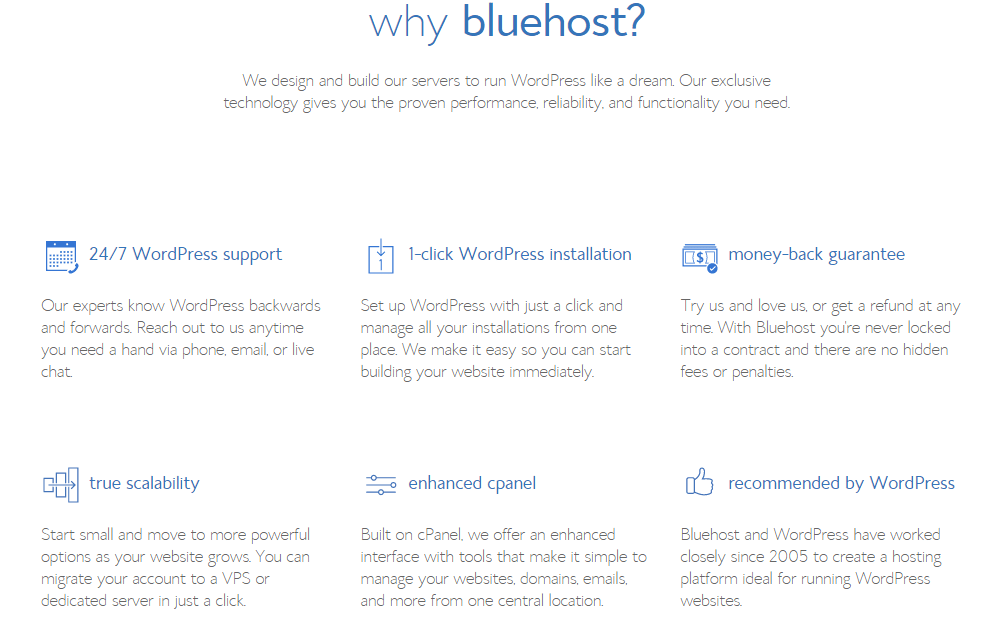 2. DreamHost:
I had always heard good things about DreamHost (Get $25 savings when you signup with this link), and I witnessed it myself when I moved Advergize to Dreampress (their WordPress offering).
I must say, this is one of the best hosts that I have worked with over the years because their customer service is great, they understand the needs of a growing blog, they have in-house WordPress experts if you decide to go with Dreampress, and their hosting is blazing fast.
You can signup with DreamHost now and get $25 savings when you signup with this link, and trust us, you won't be disappointed.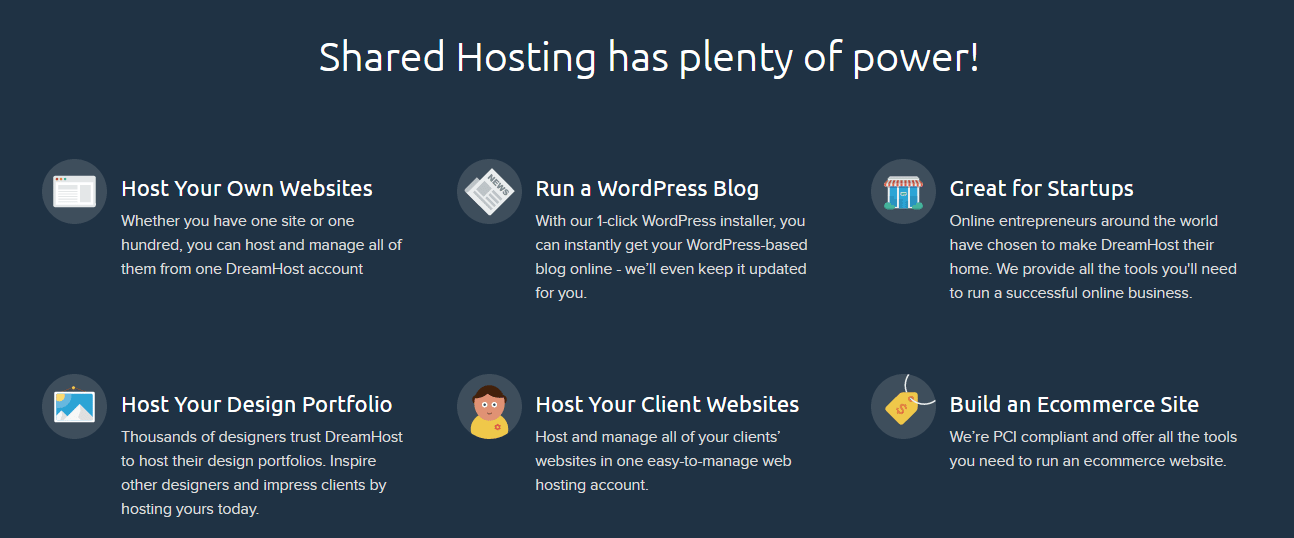 3. MaxBounty:
MaxBounty has been known as an affiliate marketing network, and they have diversified into offering hosting services. The rates are great if you want to start out, and my experience with them has been great when it comes to customer service.
They're super responsive, and attentive to your needs. If want good customer service, up-time guarantee, and some perks in free search advertising dollars on Google and Yahoo/Bing, with great hosting rates, give MaxBounty Hosting a try.

3. Choosing a Domain for Your Blog
So you've decided to make a blog. Your blog should have a unique name. It is difficult to find an actual word as a domain if you're looking for a ".com" or a ".net", so you would have to either come up with a phrase or a unique word.
For example, I came up with the word "Advergize" because I was passionate about advertising when I started off.
"CodeCanyon" is another domain for a market place selling plugins and codes for website developers.
Go and search for a domain on MaxBounty. Be creative and come up with something unique.

4. Installing WordPress
There are several blogging platforms to choose from to make a blog, but I personally recommend you to use WordPress. My reasons for using WordPress are its flexibility, scalability, ease of use, functionality and a large community that can offer help and support on various forums.
Great thing is that all 3 hosts BlueHost, DreamHost (Get $25 savings when you signup with this link) and MaxBounty, will offer you a one-click install option for WordPress to make a blog.
Just to clarify, WordPress.com is a free blogging platform similar to Blogger, and WordPress.org is a self-hosted WordPress solution that users can install on their web host to build bigger and more scalable blogs.

5. Select a Theme to Make a Blog
Great! So you've made it till here.
Seems like you're very serious in starting this blog of yours.
Now that you have installed WordPress on your new domain and hosting plan, its time for you to select a great looking theme for your blog.
You can search many free WordPress themes in the ThemeForest.
ThemeForest is my ultimate go-to market place to find the best WordPress themes in the market at a very reasonable price.

6. Writing Your First Blog Post
That was quick! Wasn't it? You're all ready to explore the world of blogging.
Think about what your first post is going to be. My first post on the first blog that I ever created, was an introduction about myself.
Later when I launched a media blog, its first post was all about why there was a need of the kind of blog I envisioned creating.

Think. Write. Post. Share.
Get feedback from your friends and readers. And repeat!
Leave your comments below, and tell us how you liked this post? Also, don't forget to follow us on Facebook, Twitter, Instagram and Snapchat!