It may sound too good to be true but you can actually make money blogging.
And no, we're not just talking about token amounts here. Successful blogs such as Gizmodo make up to $325,000 per month. Of course, making a blog or rather keeping one is far from easy. A vast majority of people who commit to the task aren't able to follow through because:
They lack motivation
They don't have a specific goal in mind
They're impatient and aren't willing to put in the kind of hard work a full-fledged blog requires.
So, yes. While blogging can be profitable, it certainly isn't easy. In fact, most of the techniques we're going to mention here for monetizing your blog will require some kind of investment on your part. But we assure you that your efforts won't all go in vain.
Blogs serve as valuable avenues for learning and delivering quality content. But unfortunately, there's a dearth of quality blogs that actually offer valuable information. Now, here's where you come in.
If you own a blog or are in the process of creating one, it's time you take it to next level by monetizing your hard work. Maintaining a blog is a time-consuming endeavor but it's also quite rewarding at the same time.
In this post, we'll be providing you a detailed guide on how to monetize a blog. But perhaps, we're getting a little ahead of ourselves so let's cover the basics first.
How to Make Money Blogging: Starter's Kit
Before we dive into the details, here's what you'll need to monetize your blog:
1.     A Blog
Not to point out the obvious but here's where all the magic will begin. You can choose from a number of blogging platforms such as WordPress, Tumblr, Medium, Blogger and so on.
We strongly recommend you use WordPress because not only is it insanely easy to use but it's also one of the most popular platforms. Also, if you're serious about blogging. We suggest you make an investment and opt for a paid version.
How to Choose a Blogging Niche
Want to learn how to make money blogging?
Well, you'll need to decide on the right niche first.  It might sound cliché but we urge you to follow your passion. Creating blog posts about a subject you don't care about can become unbearable in the long run. Plus, it might cause you lose interest or worse, experience a burnout in the future.
While you may be tempted to a choose a niche simply because it's profitable, it certainly won't help in the long run. Especially if you plan on centering your blog around something you don't care about.
To give you a couple of ideas, here are some popular niches:
Beauty and lifestyle
Personal finance
Fashion
Food
Health and Fitness
Personal Development
Entrepreneurship
If you're concerned about current trends, browse the internet for ideas. There are a number of tools you can use to research about treading keywords. For instance, SEMrush for keyword research.

2.     Hosting
The next thing that you need to worry about is hosting. While you can opt for free hosting using platforms like WordPress and Blogger, it won't give out a very professional look, if that's something you want to achieve.
As far as paid options are concerned, you can choose between Bluehost, DreamHost (Get $25 savings when you signup with this link), and MaxBounty. A basic account should work well for a newbie, plus you can always work your way up to a premium version depending on your blog.
3.     Domain Name
Think of your domain name as your blog's identity. It's practically the first thing people will notice when they stumble upon your digital abode. Head over to Godaddy to find a great domain.
For this reason, we suggest you come up with something unique and brand-able. Generic domain names can be boring so steer clear of anything that sounds too common or well, generic. You're also better off with a domain name that's short and concise.
4.     Theme
Now, here comes the fun part. Once you've assembled all your tools, it's time you bring everything together with the perfect theme. Your theme will determine the overall look of your blog. This is obviously important because people get lured by great aesthetics.
Apart from visual appearance, you should also be concerned about speed. You can check out a plethora of themes from websites such as ThemeForest.
5.     AdSense Account
Since this post is about blog monetization, you'll probably need an AdSense account. Anyone can apply as long as you have a Google account and a website of your own.
What you need to make sure is that your blog complies with the policies and content guidelines set out by Google.
Way to Make Money Off Your Blog
For your ease, we've compiled a list of ways you can make money blogging or generate income from your blog. Here are a couple of easy ways to monetize a blog:
1.     Affiliate Marketing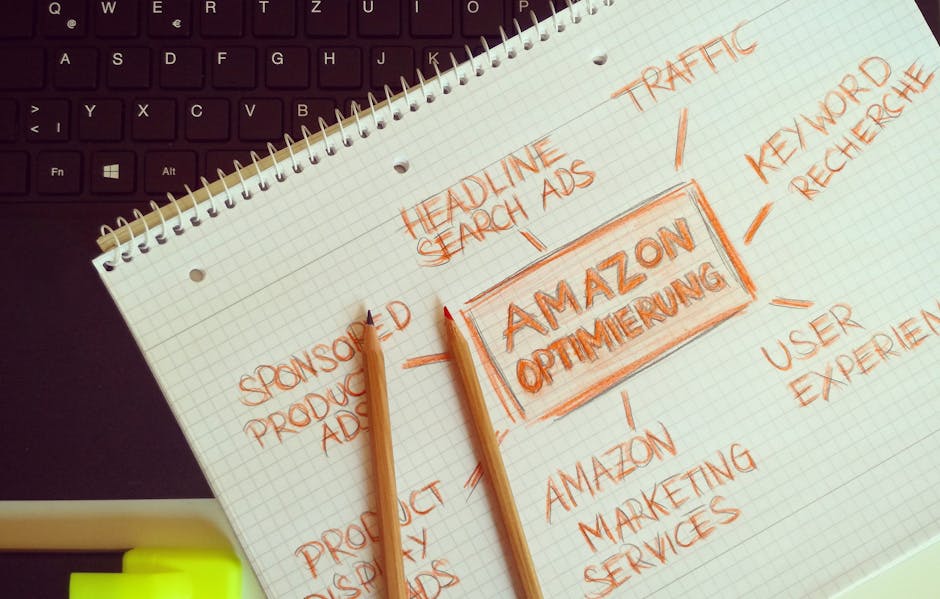 Affiliate marketing involves using special, otherwise known as affiliate links to sell products and services offered by another company. Since this is an example of performance-based marketing, you'll earn a commission every time somebody uses this link to make a purchase. Sounds easy, huh?
Most people typically opt for affiliate marketing because it is a less obvious method of advertising. So you don't have to worry about ticking off your readers by blatantly promoting products.
If this is the route you'd like to opt, start off by signing up at affiliate networks such as:
As far as Amazon is concerned, you can earn a 4 percent commission every time someone makes a purchase. You can add these links using a special plugin such as Thirsty Affiliates.
Almost every major online store has an affiliate program, making this one of the most lucrative ways to make money off your blog.
But why affiliate marketing? 
Of course, you can sell a digital product of your own. But affiliate marketing is a good place to start if you're a newbie. Here's why:
It takes weeks, months or even years to create the right product. With affiliate marketing, you'll be earning passive income the second you publish those links on your blog.
Plus, you won't have to worry about inventory or tackling customer service. Depending on the number of visitors you get on your blog, you can earn some solid cash through affiliate marketing. Use the extra time you save to get more traffic sorted out. Once you have mastered the basics, you can move forward and offer your own products and services.
2.     Cost per Click Advertising (CPC)
Cost per Click Advertising (CPC) is when you're paid a set fee every time a visitor clicks on an ad that's displayed on your blog. If done right, this could be one of the most lucrative ways to make money blogging.
The only downside is that CPC ads can be limiting and you might not earn as much revenue as compared to other forms of advertising such as CPM.
CPM or cost per thousand impressions is when you generate revenue on the basis of ad views instead of ad clicks. Alternatively, you can also make more money by opting for direct advertising methods. Some popular CPC ad networks to make money blogging include:
Google AdSense
One of the most popular ways to make money off your blog is by becoming a part of Google's AdSense Program.
Now using AdSense is pretty simple. The only catch here is that you need steady traffic on your blog to get your account approved.  So this might take some time if you're just starting up.
However, once your account has been approved, everything from then on is pretty simple. Here's how it'll work: when you log into your AdSense account, you'll find codes for different ads that you can paste into your blog. Since this doesn't require any prior coding knowledge, practically anybody can use AdSense to earn money from cost per click advertising (CPC).
You can either choose ads that are related to your blog category or ones that are completely unrelated. What's cool about AdSense is that you get to decide what type of banner you'd like for your website. Alternatively, you can also sign up for another advertising network and get paid per ad click.
Since Google collects revenue from advertisers, you can expect a check from them at the end of each month. So once you've signed up, all that's left for you to do is pick up your earnings every month. This obviously depends on the amount of traffic your website receives.
If Adsense doesn't work in your country, you can opt for alternatives such as Infolinks.
Infolinks
The best thing about Infolinks is that it offers a 70% revenue share. Unlike AdSense, Infolink uses in-text ads that are double-underlined. You can choose from a number of payment options including eCheck, Western Union, PayPal or Wire Transfer.
Media.net
Media.net is another popular alternative to AdSense. The ad network is powered by Yahoo and focuses on providing contextual ads that are relevant to keywords. As you continue to use the platform, the algorithms will determine what keywords are best suited for your audience. This increases efficiency and filters out the best ads.
As an added benefit, Media.net will also assign you an account rep who will advise you on how to generate more revenue. On the downside, the platform has a minimum $100 threshold for payments.
Chitika
Chitika is another cool option if you're determined to choose a CPC method of advertising. What's best is that you can customize ads and use the platform alongside Google AdSense. This'll allow you to enjoy the best of both worlds and make money blogging.
 3.     Sell Sponsored Blog Posts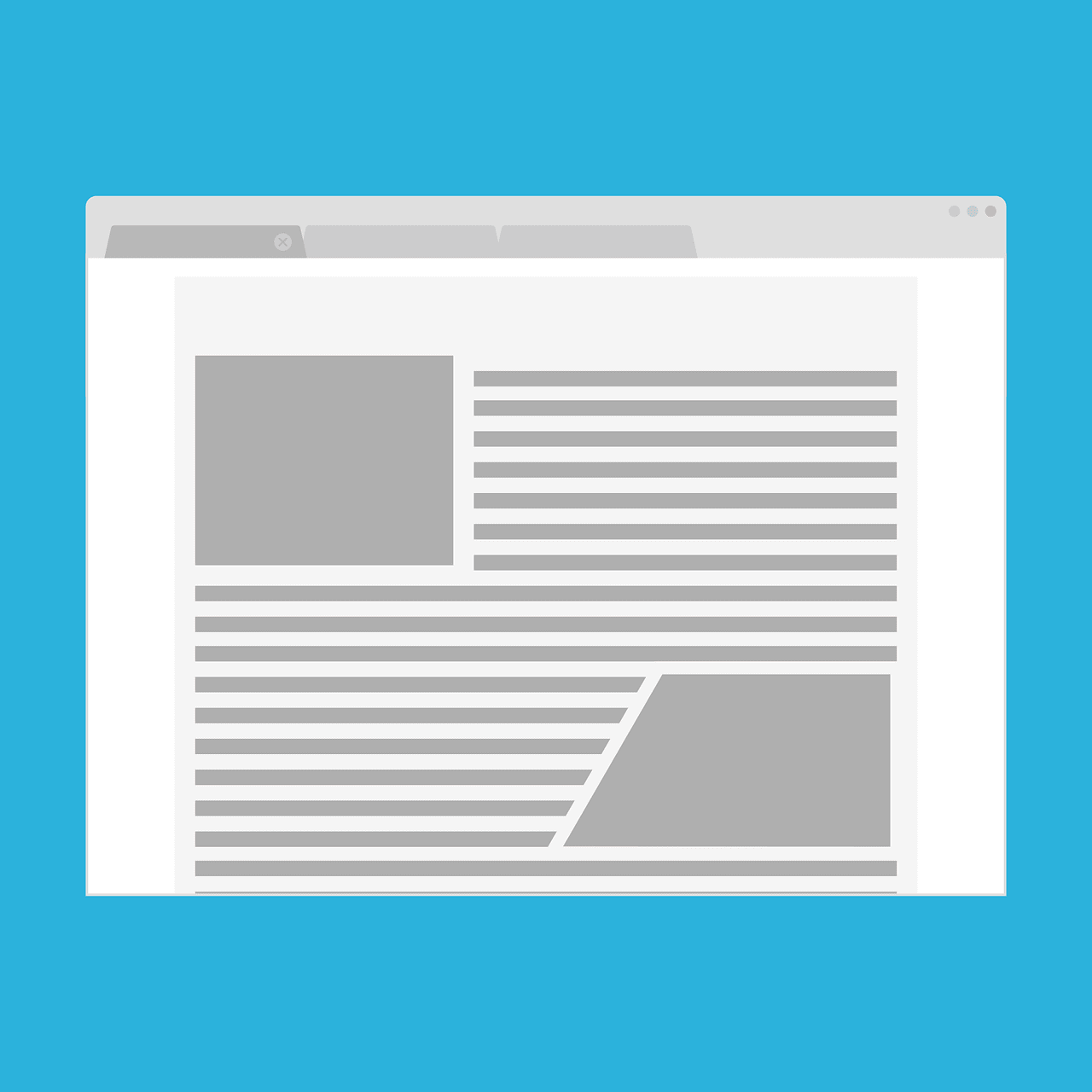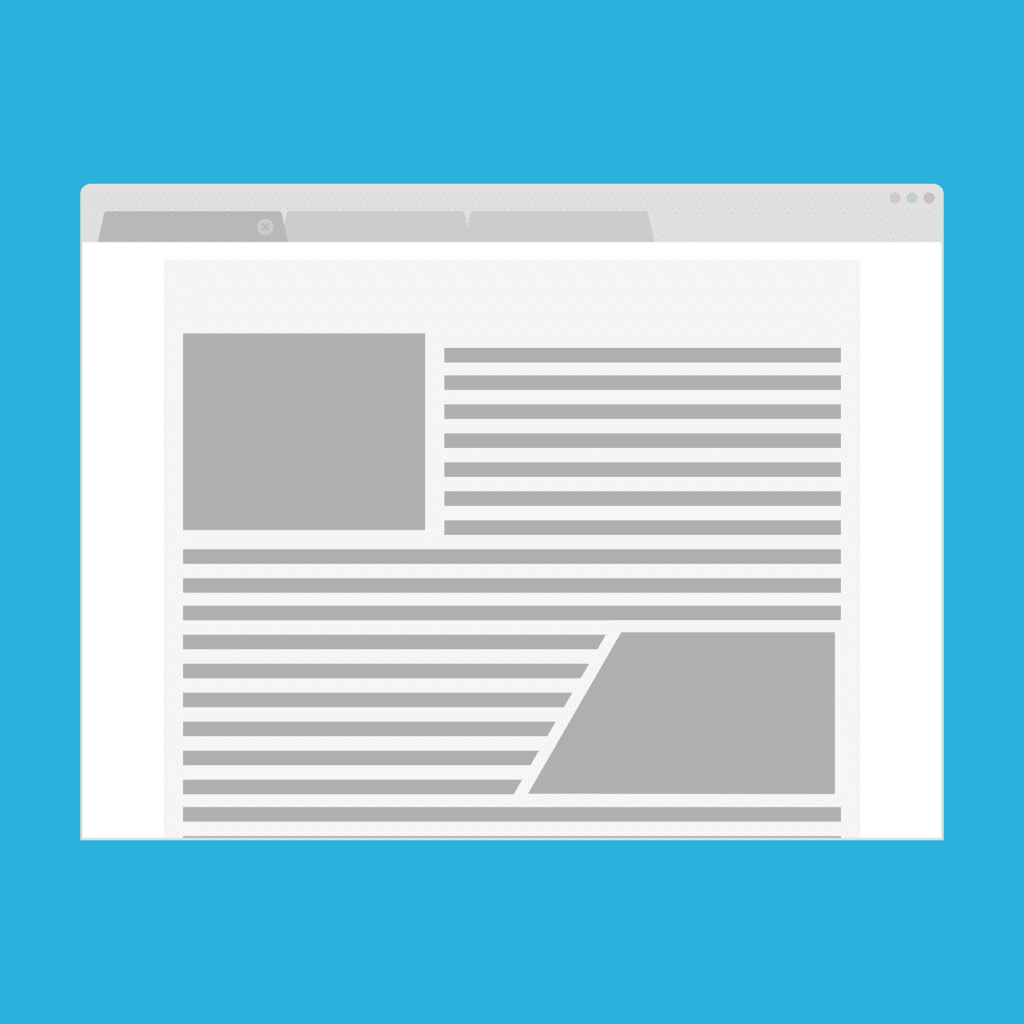 Posting ads might not always be the most favorable way to monetize a blog, especially after the inception of ad blockers!
Plus, nobody likes being bombarded with a gazillion ads. So if you don't want to tick off your audience for a couple of dollars (just to be clear, proper ad placement can solve a number of these problems), selling sponsored blog posts is a good idea.
This works similar to the sponsorships you see on TV. Depending on the nature of your blog and how exclusive your niche is, you're bound to find a number of companies that would like you to promote their products and services.
For starters, prepare a media kit. This piece of document will contain important details of your website including but not limited to:
Audience demographics
Traffic stats
Social media following
A media kit will help advertisers denote how valuable your blog is, allowing you to negotiate a better deal. However, before you're all in, read up guidelines about publishing sponsored content in your country. In most cases, you'll have to post a disclaimer to inform users.
How Do Sponsored Posts Work?
Studies have shown that people have subconsciously learned how to avoid ads or pay minimal attention to them anyway. While we're not underestimating the effectiveness of display ads, sponsored content works in a more discrete, less-annoying way to make money blogging.
It's a form of native ad that naturally seeps into the webpage, without distorting user experience. That's probably the best thing about it!
There are many different ways to incorporate sponsored content into your blog posts.  Some people may refer to sponsored content as influencer advertising or native advertising. Regardless of what you choose to call it, here are some popular (read creative) ways to add sponsored content to your blog:
Post tutorials about a popular product and service
Write an in-depth review of a product, maybe even include a video
Curate a list of your favorite products, this list could be tailored to electronics, gadgets or healthy snacks depending on your niche
Create a section that's dedicated to "trending" items.
Write or film a how-to post or video to teach your consumers how to use a specific product
How to Find Sponsored Opportunities
While there are many different ways to hunt for opportunities, we believe pitching is one of the most effective ways to get attention. Here are a couple of sponsorship-matching networks that'll successfully help you land more projects:
TapInfluence: This platform here will connect you to social and blogging sponsor opportunities. As the name indicates, you're likely to have better luck if you've established yourself an influencer in your niche.
IZEA: IZEA is an incredibly well-known platform that'll connect you with major brands that are on the lookout for bloggers, YouTubers and other kinds of content creators.
Blogsvertise: This network will connect you with the top brands. Create an influencer or media kit to get an edge of over your competitors and land the best advertising and sponsored post opportunities.
4.     Native Advertising
There's a reason why native advertising works: it's not intrusive. This form of advertising uses paid media that naturally blends in with the website to enhance user experience. You've probably witnessed it yourself multiple times. Remember those content recommendation posts you see at the bottom of news websites? That's a prime example of native advertising.
Powerful content networks such as Taboola and Revcontent are behind these successful content marketing and advertising gimmicks and display native advertising at its finest. Similar to AdSense, you'll be paid based on the number of clicks so the more readers you have, the better.
Because of its effective results, native advertising is one of the best ways to make money blogging and generate blog income. Best of all, you'll also be able to lure more traffic to your website.
5.     Become a Freelance Blogger
Here's a professional you probably don't get to hear about too often: freelance bloggers. Unlike freelance writers, bloggers are capable of offering more exposure to brands and companies. So once you've carved a spot in your niche, start reaching out to folks who could use your services.
Freelance bloggers are exceptionally skilled when it comes to understanding their audience. This eventually allows them to create content that'll hit the spot and spur readers into action. Since freelance blogging is still unfamiliar territory, you can easily work your way up as an in-demand freelance blogger. Focus on improving your skills and then look for ways to market your services. You can start by guest blogging to get the word out or use social media marketing.
6.     Make a Paid Business Directory
Now, here's a relatively fuss-free way to make money blogging: create paid business directories. This'll probably remind you of older days – back when we didn't have web bots. However, directories aren't completely obsolete and can prove to be incredibly useful for readers. These directories work as catalogs so if you like to review products on your blog, this is another way to earn some extra cash. Avoid generic details and create a directory that will appeal your local audience. You're also likely to get more attention if you stick to your niche and focus on listing the best products out there.
7.     Banner Advertising
If the above-mentioned suggestions don't suit you well, consider using good old fashioned banner ads instead. This way, you won't have to rely on third-party networks such as AdSense and can take home more profit. Plus, you'll be paid using a CPM model that calculates your earnings on the basis of impressions instead of clicks. This can be a more lucrative way of earning.
To double your earnings, reach out to companies that are related to your niche and would benefit from your audience. You can quote a higher price based on your audience demographics and how much traffic you get on your website.
8.     Sell Online Courses
Is there something that you're insanely good at? People are always eager to learn and pick up new skills. Keep in touch with what's trending in the market and start offering your own online courses. A good way to start is to provide your audience with valuable information for free and then make an offer. Once people realize how brilliant you are, they'll be eager to learn more.
Selling courses will allow you to earn passive income without doing much, in fact, it could work as your new side-hustle. Check out courses at Udemy and Udacity and work to create something that's even better. This'll give you an edge in the marketplace.
9.     Create a Paid Job Board
Want to make money blogging but don't want to compromise on your leisure time? We hear you! Here's another fuss-free way to monetize your blog. Once your blog has gained some recognition, consider setting up a paid job board. Depending on your niche, you can reach out to companies that would like to advertise job vacancies on your blog.
You're likely to do better if you target a specific industry or stick to a narrow niche where you won't find much competition. Look for online guides on how to create a job board online. You're likely to do better if you're working on WordPress.
10.       Sell an eBook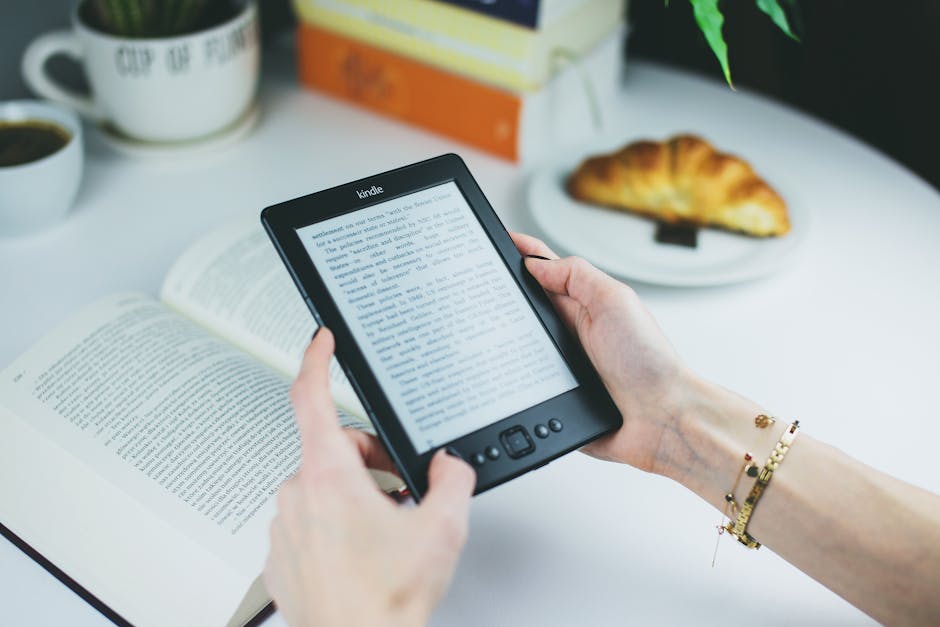 Now chances are that if you're able to steer a full-fledged blog to success, then you probably have it in you to write your own eBook. Think of it this way: a single blog post is usually never enough to cover a whole topic so why not branch out and try something new instead?
There are a number of reasons why eBooks are taking the internet by a storm. For starters, eBooks carry more authority than simple blog posts and are incredibly easy to access (you can thank Amazon Kindle and mobile devices for that!)
Plus, thanks to Kindle Publishing, you can now kick-start your lucrative side-gig with a touch of a button.
Bonus Tip – Don't know what to write about, we suggest you stick to non-fiction. But if you've been blogging for a couple of months now, consider organizing your old blog posts into chapters. Once you're done, you can design an ultra-hipster book cover using Canva without spending a dime.
11.       Offer Coaching Services
While it may seem like everybody is invading the market with coaching services, it's still a pretty lucrative place to start. Whether you're a fitness guru or destined to be a life coach, you can earn a significant blog income by finding yourself a handful of clients.
Many people have started to offer one-on-one coaching sessions according to their expertise. For instance, a life coach works with clients to improve their lives. This is typically done by offering helpful guidance and advice in terms of improving accountability and goal setting.
The trick here is to use your blog to market your services but take your time to persuading customers since you don't want to seem too pushy. For extra value, start offering premium membership on your blog. This'll help you generate more blog income.
12.       Create Premium Membership
If you're more focused on improving the content of your blog and aren't interesting in posting ads, consider offering a premium membership.
Of course, this'll only work once you've established a loyal readership amongst your followers. Once that's taken care of, you can direct your readers to pay for premium content. However, let us warn you, this'll require you to put in extra hours on your blog to create in-depth posts and newsletters. You can also introduce audio and video content if you figure that's something your readers would like.
While creating a membership site requires a mammoth time investment, it certainly is one of the most lucrative ways to make money blogging. Plus, it'll provide you the opportunity to improve your skills and create a huge online fan base.
So, if you've set some solid long-term goals for your blog, offering premium membership could be one of the best ways to hit it big.
How to Make Money Blogging by Offering Premium Membership
If you're serious about monetizing your blog by offering a premium membership, you need to have a plan in place.
For instance, you're likely to see better results if you start offering instructional content. This could include webinars, videos, downloadable check-lists, webinars and loads more. However, in order to do this, you'll need to figure out a way to restrict content access to members-only (maybe provide just a little sneak peek to generate curiosity).
Additionally, you'll also need to sort out payment methods and set up different kinds of memberships (if you're offering more than just one kind). Rest assured, there are a number of WordPress plugins that can help you get the job done. Here are some of our favorite picks:
MemberPress: Priced at about $99 a year, MemberPress lets you add membership access and restrict members-only content at your will. You can expect timely content delivery with no fuss about payments.
LearnDash: This plugin is quite pricey at $159 a year however, it's worth every cent for folks who plan on offering course-based Plus you'll also get access to a community forum where you can engage with other subscribers. This is particularly handy since you can swap tips and tricks.
Cart66: Priced at $49 a month, this incredibly versatile plugin offers an all-in-one subscription. This includes email marketing, e-commerce, memberships – you name it. Hence this plugin is great for bloggers who are aiming high and also have the budget to support their interests.
13.     Try Social Media Consulting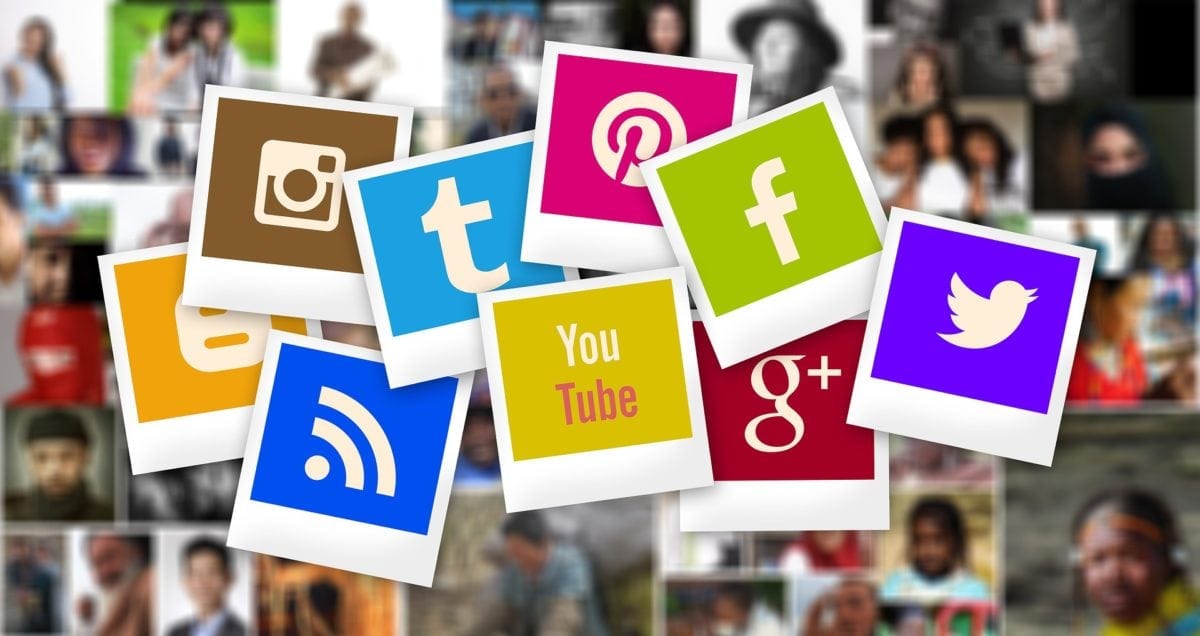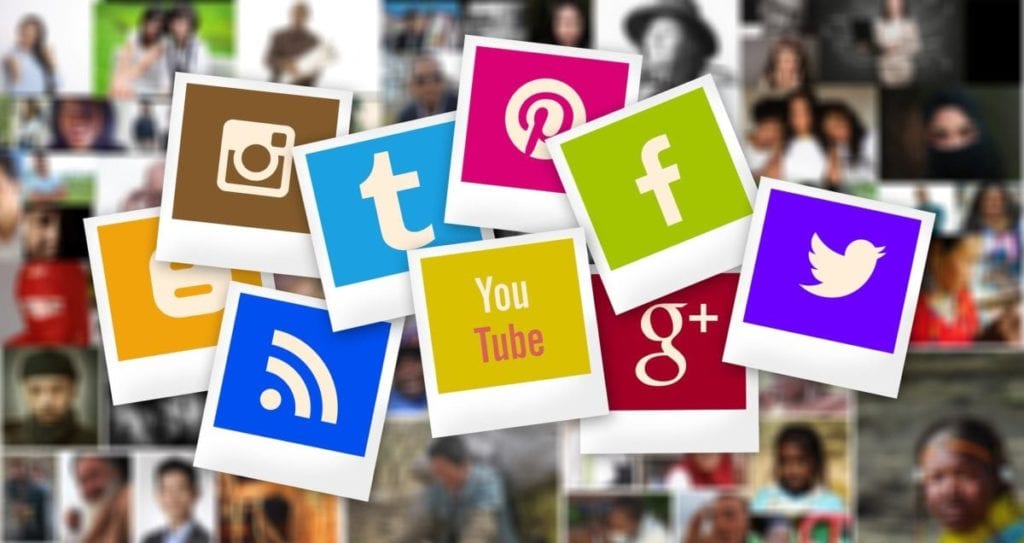 One of the upsides of building a business online is that you learn a couple of things on the go, especially in the beginning when you don't have a lot of help. As your business starts to grow, you'll continue to learn more and more about marketing and will develop a keen eye for what's trending in your niche.
Many companies are on the lookout for professionals who are experienced in online branding/marketing. Use your blog as a portfolio to represent your skills.
Bonus points if you can design graphics and can offer help with social media. The trick here is to offer services that are gaining popularity. Once you've grown a strong following, you're sure to find many clients that could use your advice on social media consulting.
14.     Write Paid Reviews
Writing paid reviews is quite similar to creating sponsored posts. Depending on how well your blog is doing in terms of traffic, you can make a fortune by writing paid reviews on your blog.
This is by far one of the easiest and most profitable ways to make money blogging. Unlike with affiliate links, you'll be sent products to try out for free. This could range from gadgets, tools, and gizmos depending on your niche.
We suggest you try to be authentic as possible and only review products that are relevant to your blog. Randomly posting about different topics may confuse your readers hence be as consistent as you can. Check out websites such as SponsoredReviews and PayPerPost.
Alternatively, you can also take charge of your life and directly reach out to companies for paid opportunities.
Once you have a dedicated bunch of readers, start hunting for paid review opportunities to generate revenue on your blog. Depending on the amount of traffic your blog gets and how exclusive your niche is, you can easily earn anywhere between $50 to $500 for a paid review.
However, when writing a paid review, try to be as authentic and transparent as possible. You don't want to mislead your readers as this can cause them to lose trust on your brand. Here are a couple of platforms you can use to search for paid review opportunities:
15.     Turn Your Blogs into a Lead Generation Funnel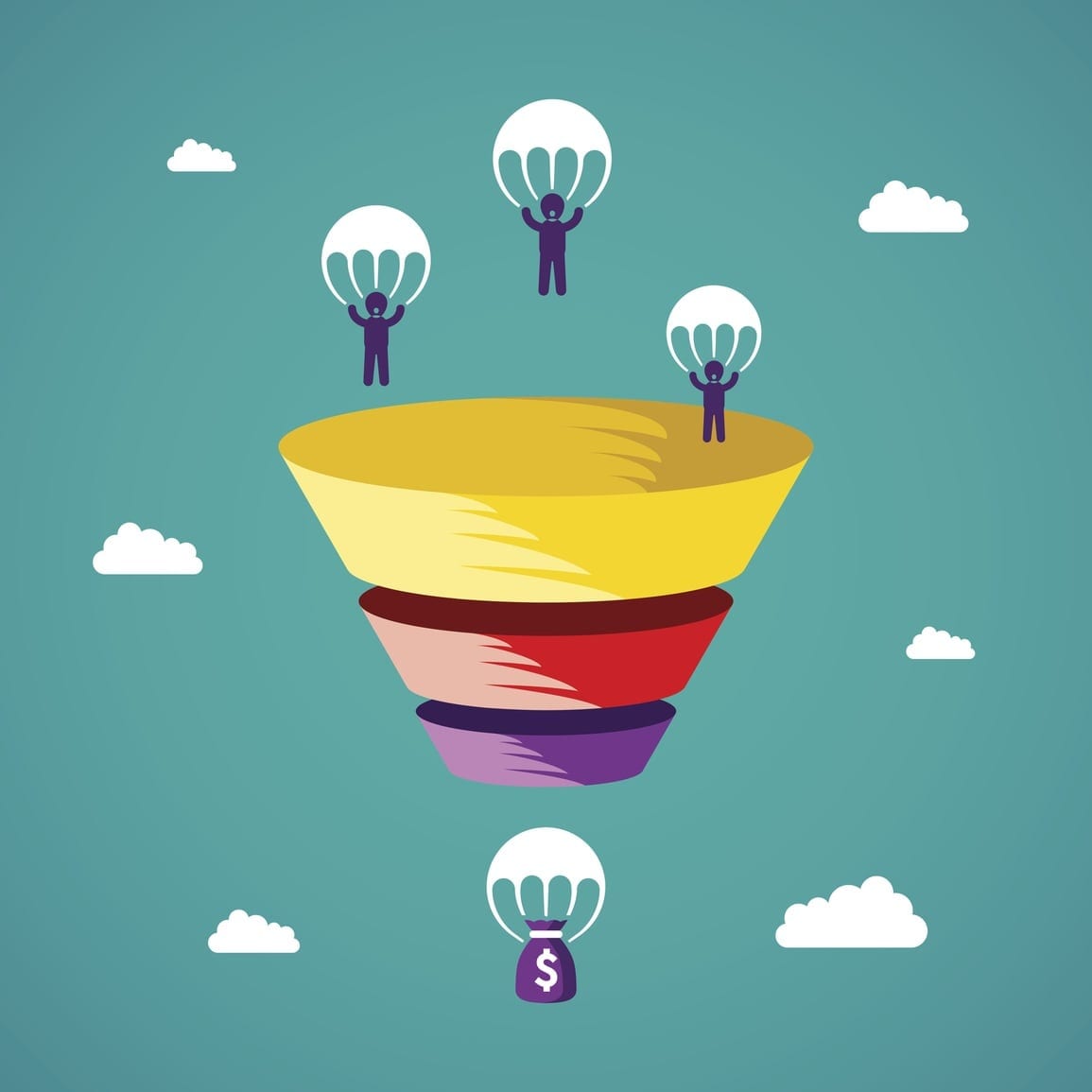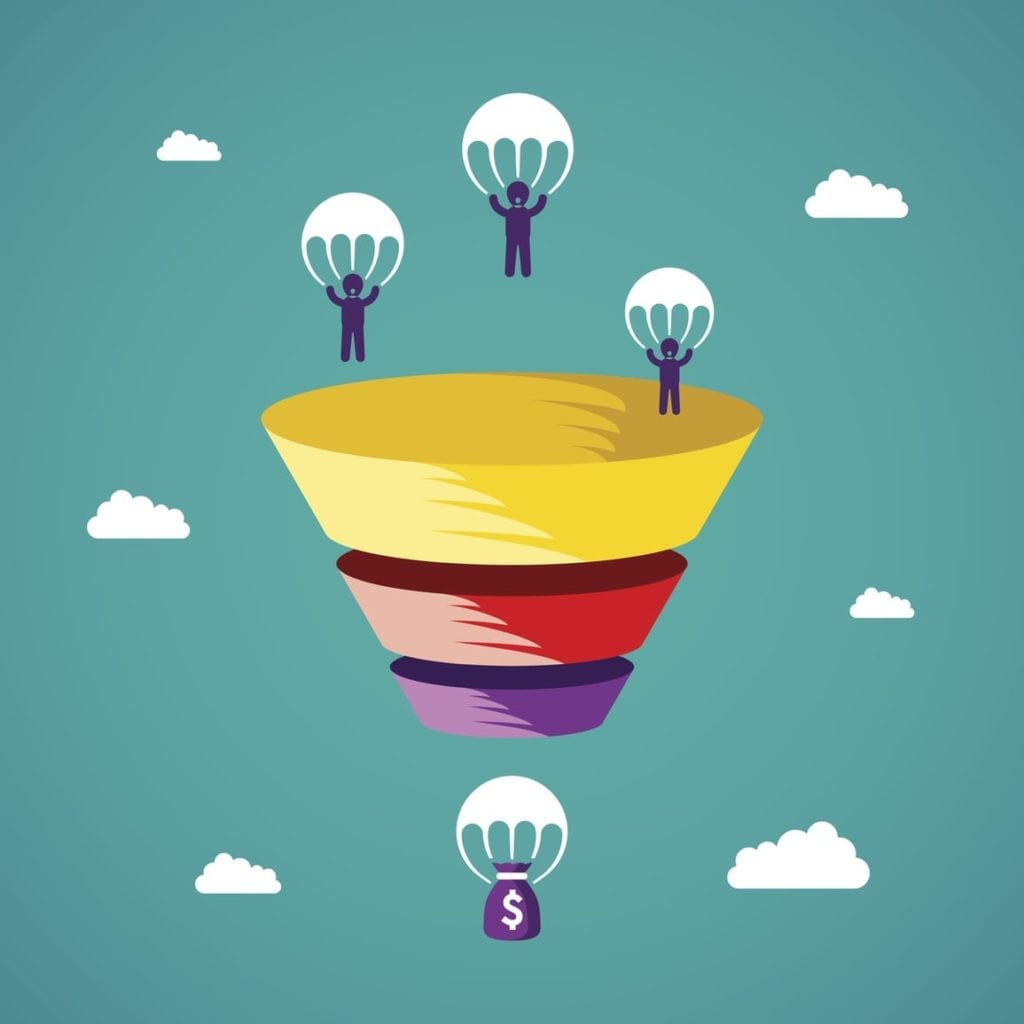 If you own a business or have worked for a B2B company before, you'd know that blog posts are a great way to interact with customers. Posting meaningful content and providing invaluable information is an important stage in an inbound funnel. So if you take a step back and put more effort into attracting your audience with informative content, you'll be able to convert a larger number of people. Aside from monetizing your blog, regularly posting educational content will help you foster a relationship with your consumers.
Ideally, you'll also have to step up your social media marketing game to make sure your blog posts are easy to discover on platforms such as Facebook and Google+.
Consider making an investment by purchasing the targeting tools on Facebook. You'll find that Facebook has some of the most cost-effective yet brilliant tools compared to other social media platforms. Another way to kick things up a notch is by using paid searches to hit the first SERPs, though just a fair warning, this may break your bank because keywords can be expensive.
As people continue to read your blog on a regular basis, you can also start email subscriptions to keep your audience hooked. Once you start to develop a steady readership on your blog, roll out the big guns and persuade them to purchase eBooks and other digital products that you're offering.
For optimal results, attach lead magnets to your blog posts. Your email subscribers will also receive a link to check out your latest blog posts so that will consistently bring in traffic.
16.     Promote Relevant Services
Companies are always on the lookout for blogs to promote their services. By promoting a relevant service, you can easily earn a couple hundred bucks depending on the amount of traffic your blog receives. You can also join them as an affiliate.
You see, your blog is helping people reach their goals – these goals can be related to fitness, career, practically anything! The point is, why stop with a blog post. If a particular product or service can make your reader's life easier then why shouldn't you take that extra step? Look for relevant services and companies who might benefit from your target audience.
17.     Conduct Live Workshops
Do you have an authority blog? Well, that's absolutely superb. To make the most of your fame, consider hosting live workshops on your blog. Don't worry, you don't have to be an A-list public speaker to get started, hosting a workshop or webinar is similar to having a Skype session or teaching a group of people.
But keep in mind, people are finicky about how they spend their time. So start by narrowing down topics that your audience would learn to read more about. After that, come up with relevant questions and then present solutions. You can also think of it as a podcast if the idea is too overwhelming for you. Now you're probably thinking, "how I promote my own workshops and webinars?", well here are some suggestions:
Promote your workshop using your very own blog
Start guest posting and get the word out
Create a YouTube Channel and post sneak peeks and teasers to rile up your audience
Get featured on someone else's blog or podcast
Use Facebook Ads.
Basically, follow the same analogy you've been using to promote your blog and you'll be just fine. This may come as a surprise to you but there are tons of people out there who'd pay for your insight.
18.     Sell Email Promotions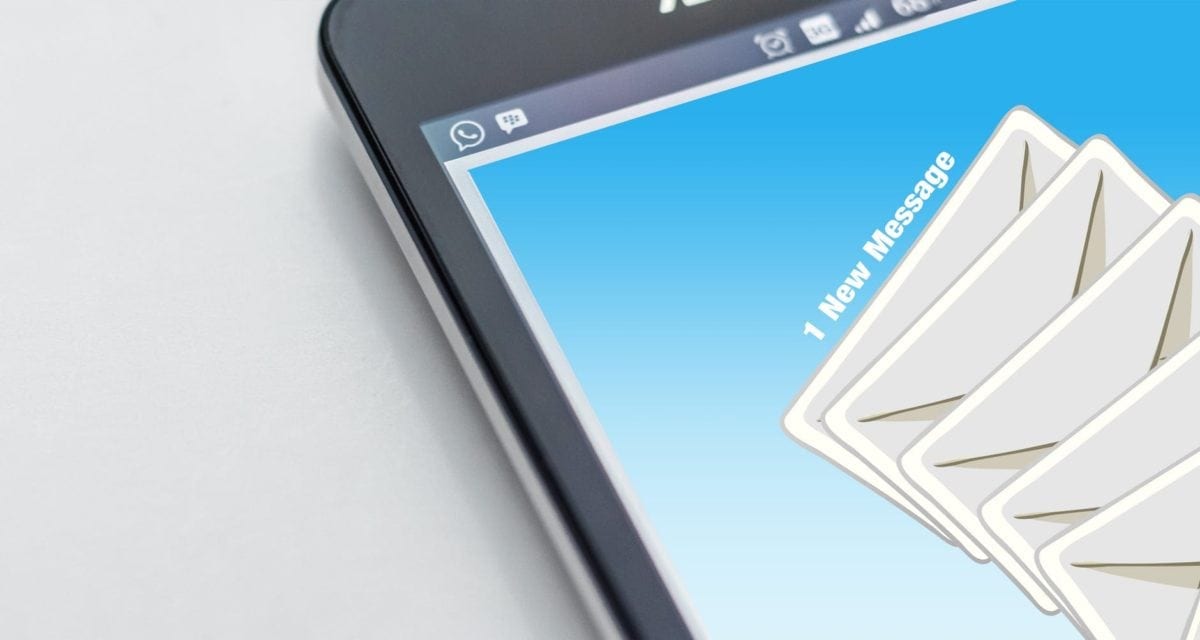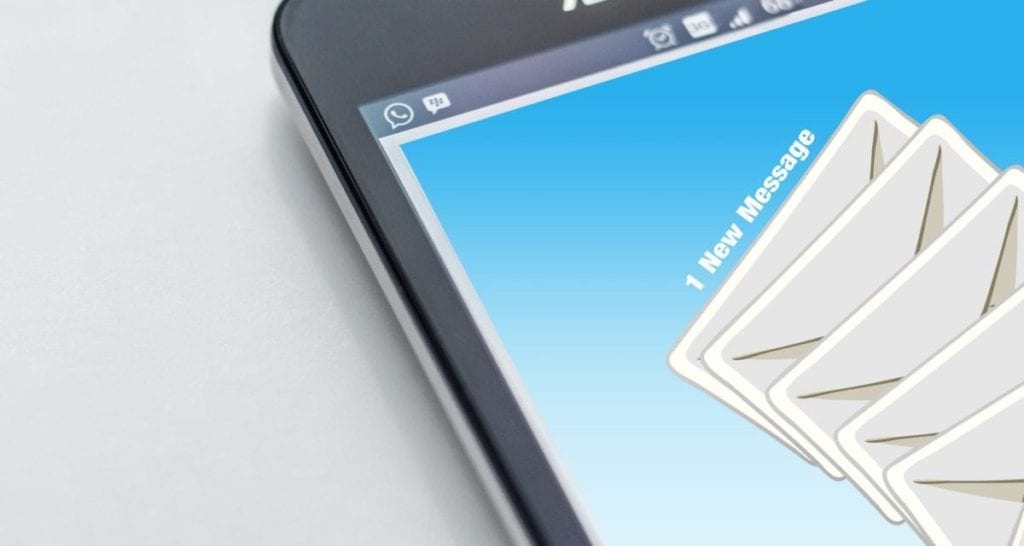 Does your blog get decent traffic? If so, it's time you start collecting emails. You can do so by offering incentives.
Once you've built a sizable email list, it's time you take things up a notch. An email list is an invaluable source that you can use to build traffic whenever you need. There are a number of email providers you can opt for including:
Unlike social media sites and your website's search engine rankings, your email list is completely under your control.
Apart from using it to promote your blog, use it to promote other people's businesses and websites too, for a set fee, of course. However, make sure you're promoting content that's relevant to your blog and is aligned with your long-term goals. It's also important to maintain transparency here so let your subscribers be aware of your new initiative.
If selling email promotions is something you'd like to move forward with, create a page on your blog to market your services. This is a vital step if you're serious and want to make money blogging. Ensure the page has important details such as costs, packages and how much traffic people will get.
19.     Offer Freelance Services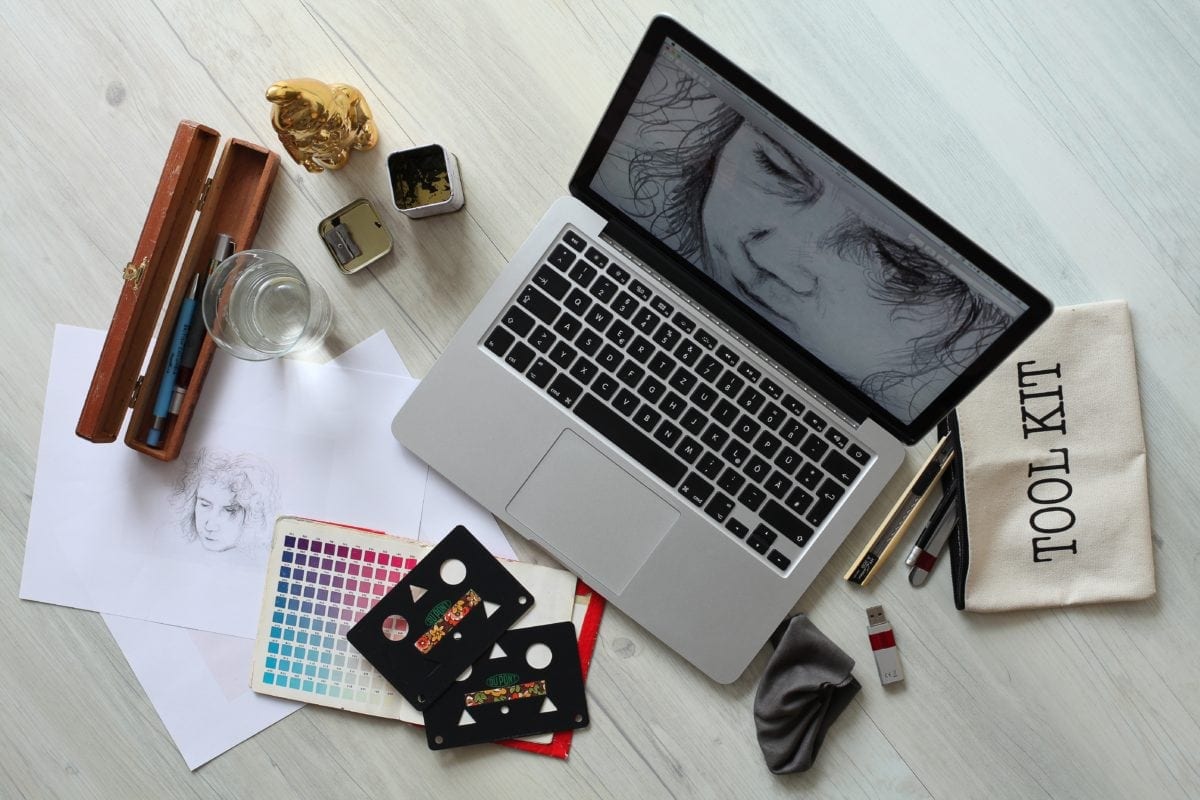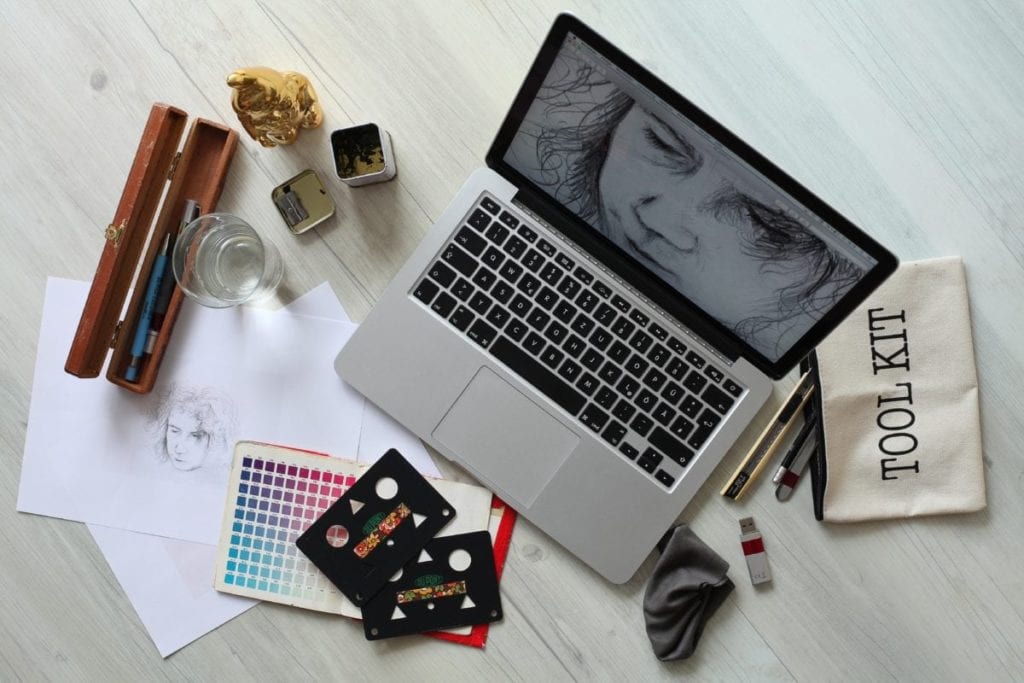 Is there something that you're insanely good at? Whether it's writing or illustrating graphics, it's time you finally showcase your talents online. Start earning by working as a freelancing.
You can do this by marketing your skills on your blog. In this case, you can use your blog as a portfolio. Who knows, maybe one of your readers could be a potential client. In fact, we advise you begin by offering your services to your current audience. Then once you have built a solid reputation, gather testimonials and display them on your websites.
You use a number of plugins to collect payment via WordPress such as FreshBooks. If you're confused about what kind of service you should offer, conduct research on some of the best paying freelance gigs and the start from there. You're likely to yield profitable results if you stick to the following categories:
Advertising and Marketing
Blogging and Copywriting
Health and Fitness
Account or Finance
20.     Create Your Own Opportunities
If you want to make money blogging, you'll need to resourceful. Leave no stone unturned and try to map down as many opportunities as you can.
Start by creating a list of all the (preferably digital) products and services you use. This could range from an online software or an SEO tool. Once you have a list, visit each product's website and signup for their affiliate program (granted they have one).
A lot of companies have started to offer affiliate programs to promote their products and services. Basically, you can post affiliate links on your blog and every time someone makes a purchase using that particular link, you'll earn a commission. This is one of the easiest ways to make money blogging considering it's passive income and will require minimal effort on your end.
However, you won't benefit much from simply posting links. Talk to readers. Tell them about your success story and how these products have helped you along the way.
You can also write tutorials and offer exclusive tips and tricks on how to use these products and services. Though we suggest you save the best content for premium members. Talk about being resourceful.
Here are a couple of ideas:
21.      Sell Web Hosting
Now here's a lucrative business idea that you probably never thought would work. Promote your web host. Yup, it's that simple. If you get decent traffic on your website, you could earn a handsome commission by promoting web hosting.
Just think about it. There are probably tons of people who want to create their own websites and these people are likely to Google their queries. Make sure these people stumble upon your website by curating meaningful content.
22.      Sell Your Website Theme
If you're changing your life with a self-hosted WordPress blog, a simple way to monetize your blog is by selling your WordPress Theme. Simply look for an affiliate link for the theme you use and you're good to go. What's important to note here is the niche you're in command of. For instance, if you have a fitness blog, it might not appeal folks who want to set up a blog on entrepreneurship. Even so, there's absolutely no harm in promoting your website theme.
23.     Offer a Done-for-You Consulting Service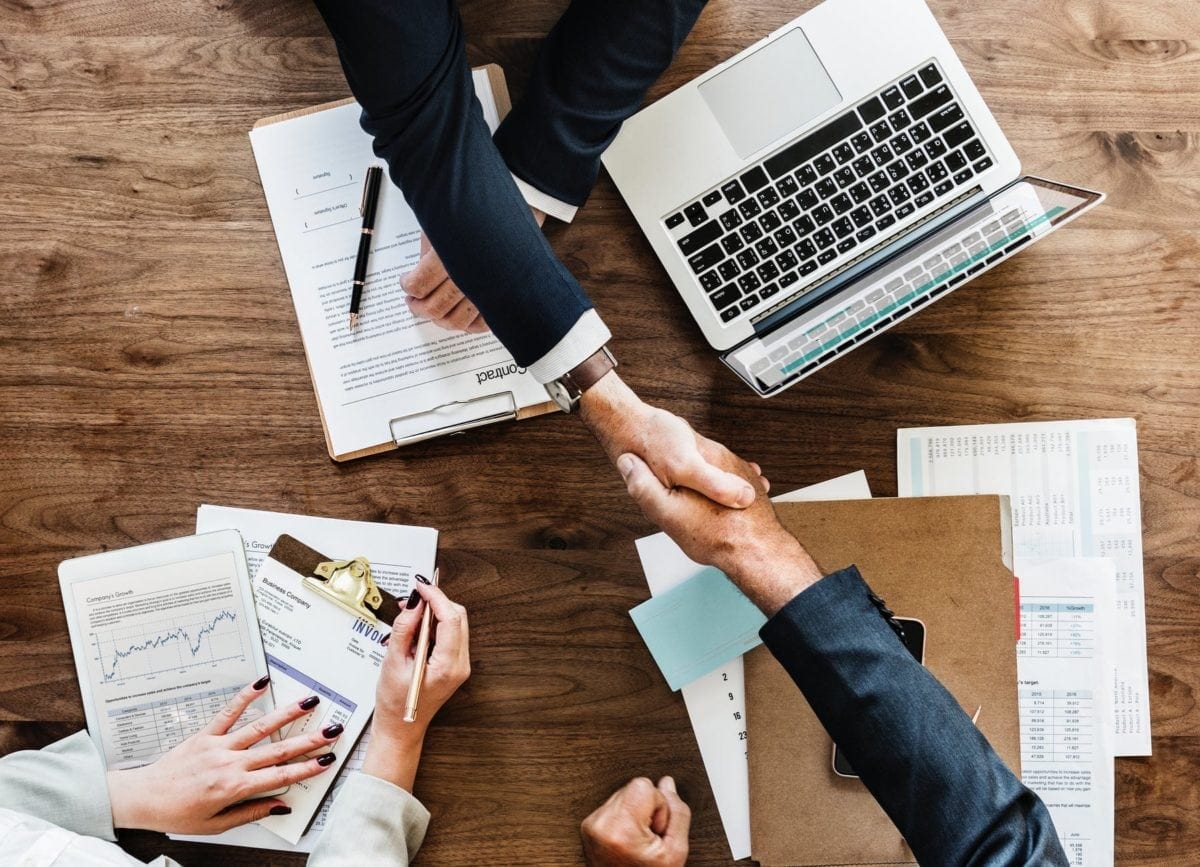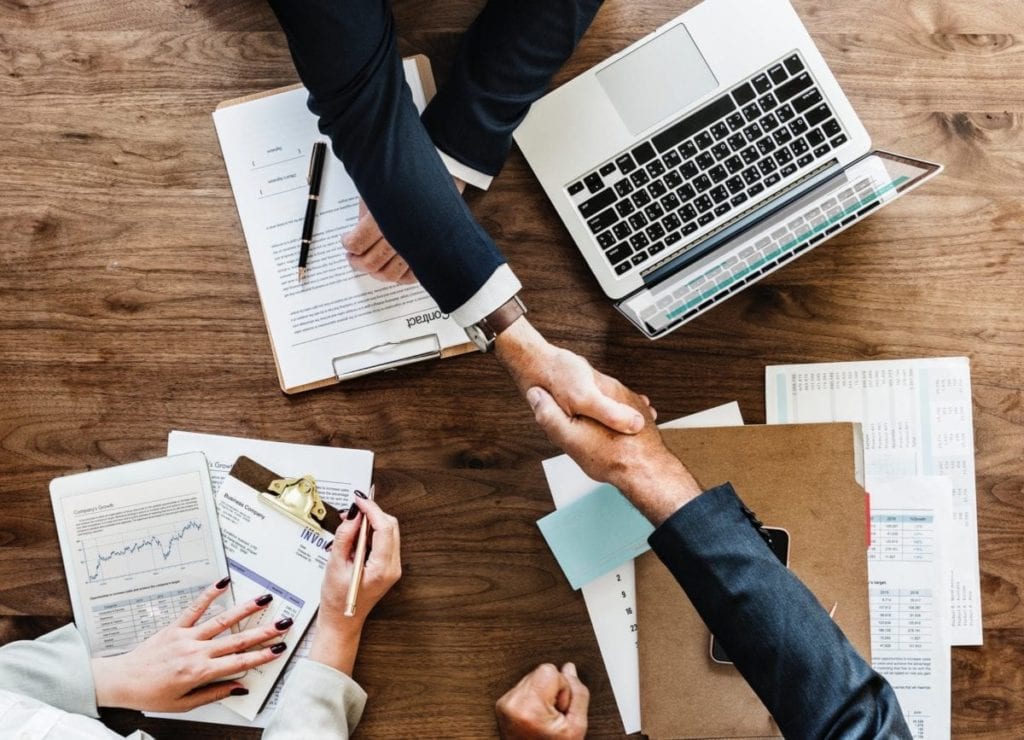 Now a done-for-you consulting service is similar to coaching service. So it pretty much revolves around helping your clients tackle a problem. Except, instead of listing down instructions and simply providing guidelines, you take care of the legwork for them. While this might not be possible in some industries such as health and fitness but it certainly works well for online marketing and advertising. Since you'll be taking charge, you can charge a premium price based on the amount of work you'd be putting in.
For bigger projects, you can charge a monthly retainer. The price may vary depending on your expertise and how valuable your services are. Use your blog to market your services and provide potential clients all the necessary guidelines they would need before reaching out to you.
Once you start to gain a couple of clients, you'll be able to generate a revenue much quickly.
24. Pick up Blogging Assignments
If you've enjoyed our list of how to make money blogging so far, you probably won't mind picking up blogging assignments.
These assignments typically involve fun activities associated with brands in your niche. Not only will this help you connect with industry gurus but it'll also open up new opportunities for you in the future, provided everything works out well.
The tasks may typically involve the following:
Attending Events: Depending on how popular your blog is, you may get invited to industry events and get paid to write about your experience. For instance, tech bloggers may be invited to product launches or corporate events. You can charge an additional price for a social media campaign.
Write Paid Reviews: This is quite straight-forward. Be amongst the first to get your hands on a new product and use your blog to promote it. You can charge a premium price depending on how well your blog is doing.
Affiliate: While we've already covered affiliate marketing, it's a very important aspect of blog assignments that you need to be thorough about. Additionally, you can also get paid to create a hype about new releases and exciting products.
We'll be honest, finding paid blogging assignments may take a while but the task will become easier as your blog continues to grow. What's important is that you continue to network with fellow bloggers and other industry experts. This'll help you stay in touch with the latest trends.
25.     Create Your Own Physical Product
Maybe you've always had a knack for cool kitchen gadgets or enjoy selling customized t-shirts. Whatever the reason may be, selling your own physical product is a surefire way to make money blogging. But before you get started, assess the needs of your audience. Your product needs to be relevant to your blog and must follow your overall theme.
Understand that the success of new venture depends on how crazy your audience is about you and your brand. You'll only be able to hit sales if your customers have full faith in your expertise.
Once you've decided to invent your own product, you'll need to get it designed, manufactured and patented. This might require you get in touch with different vendors so be prepared to do the work. In the meanwhile, use your product to build brand awareness and jump-start sales. Because you're the seller, you'll need to look for ways to create demand for your product. This might not be a traditional route in terms of a product launch but for a blogger like yourself, it ought to work.
What Kind of Products Can I Sell?
Want to make money blogging? Here are a couple of product ideas that you might work for you:
Design and Create Your Own Products: Do you have a knack for arts and crafts? Consider selling craft items such as photo frames or crafting kits on your blog. Of course, this would only make sense if you blog about home décor, arts and other relevant niches.
Sell Whole Products: Now here's a clever idea, buy wholesale items and sell them on your blog. Alternatively, you can also get in touch with a fulfillment company (such as Amazon) and sell products without worrying about inventory.
Subscription Boxes: People love subscription boxes. Whether you're selling makeup or have compiled a box of items that can help boost productivity, people love the extra effort and thought put into subscription boxes.
26.     Create a Dropshipping Store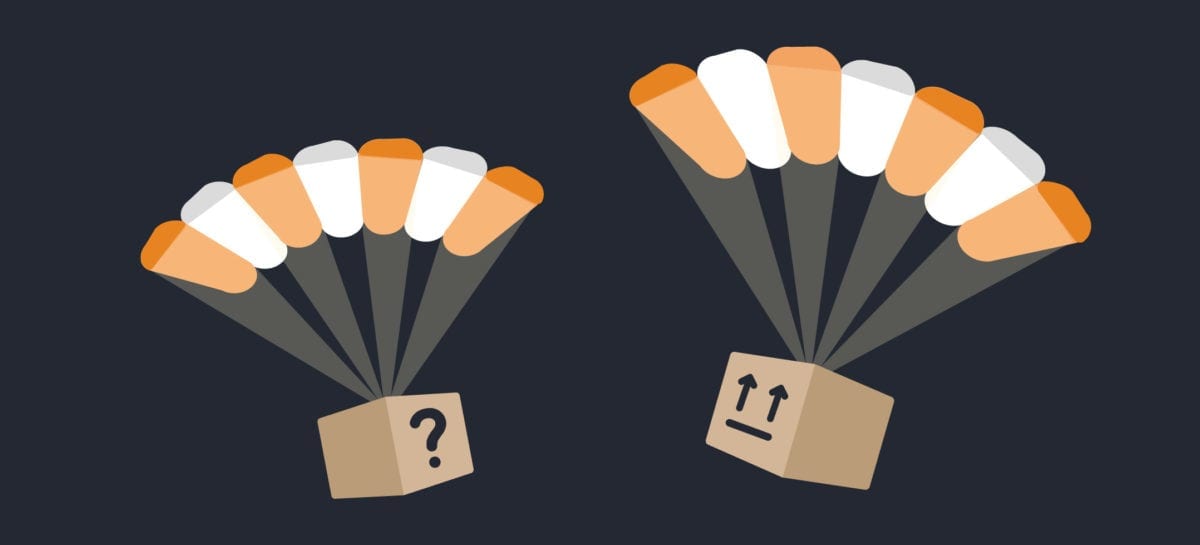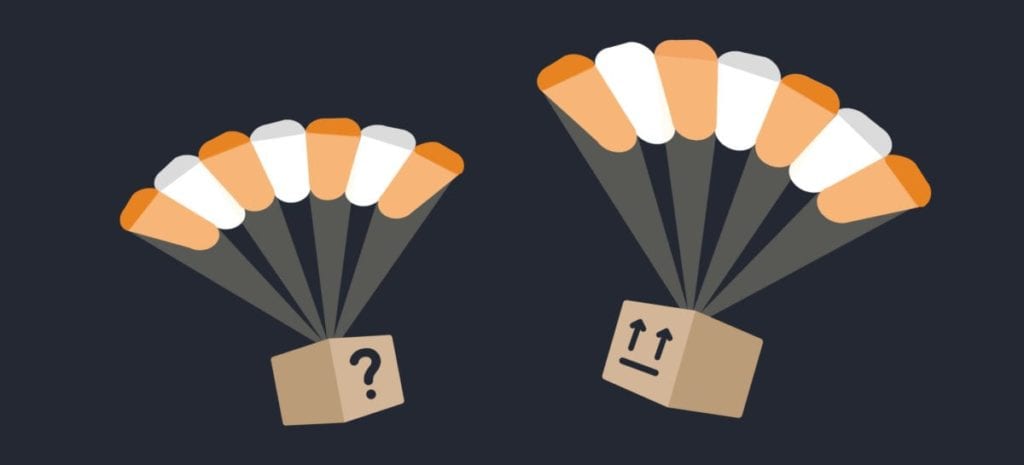 Ever heard of dropshipping? It's a retail method where stores don't keep inventory and pay a third party platform to store products. This cuts down the hassle of owning an online store so that you may focus on more important aspects of your business (such as improving customer care or enhancing product quality).
Dropshipping is a comparatively easier way to manage an e-commerce store. If you're using WordPress for blogging, consider installing the WooCommerce plugin. You can use their incredibly easy to navigate platform to order and ship products. Plus, customers won't even know you're using a third-party platform in case you're worried about establishing trust.
This is a great way to make money blogging as long as you stick to your niche and sell products that follow the overall theme of your website.
27.      Or Kick-start Your Own Full-Fledged Online Store
Want to take things up a notch? Consider opening up your own online store. Depending on how much traffic your blog gets, you can start an incredibly lucrative business just by selling a couple of your merchandise. If you're using WordPress, (if not, you definitely should), use plugins such as WooCommerce to create an online store in your existing blog.
Not only is WooCommerce free but it's incredibly easy to use. However, opening up an online store might not be cut out for everybody. Apart from the initial hassle of product design and production, you'll also have to take care of things like inventory and shipping.
That being said, selling your own merchandise and products can be an incredible experience. Especially if you've managed to create something that your audience will love. Setting up your online shop should be fairly simple but if you need some help, check out online guides and you'll be good to go.
28.      Introduce Readers to Exciting Product Bundles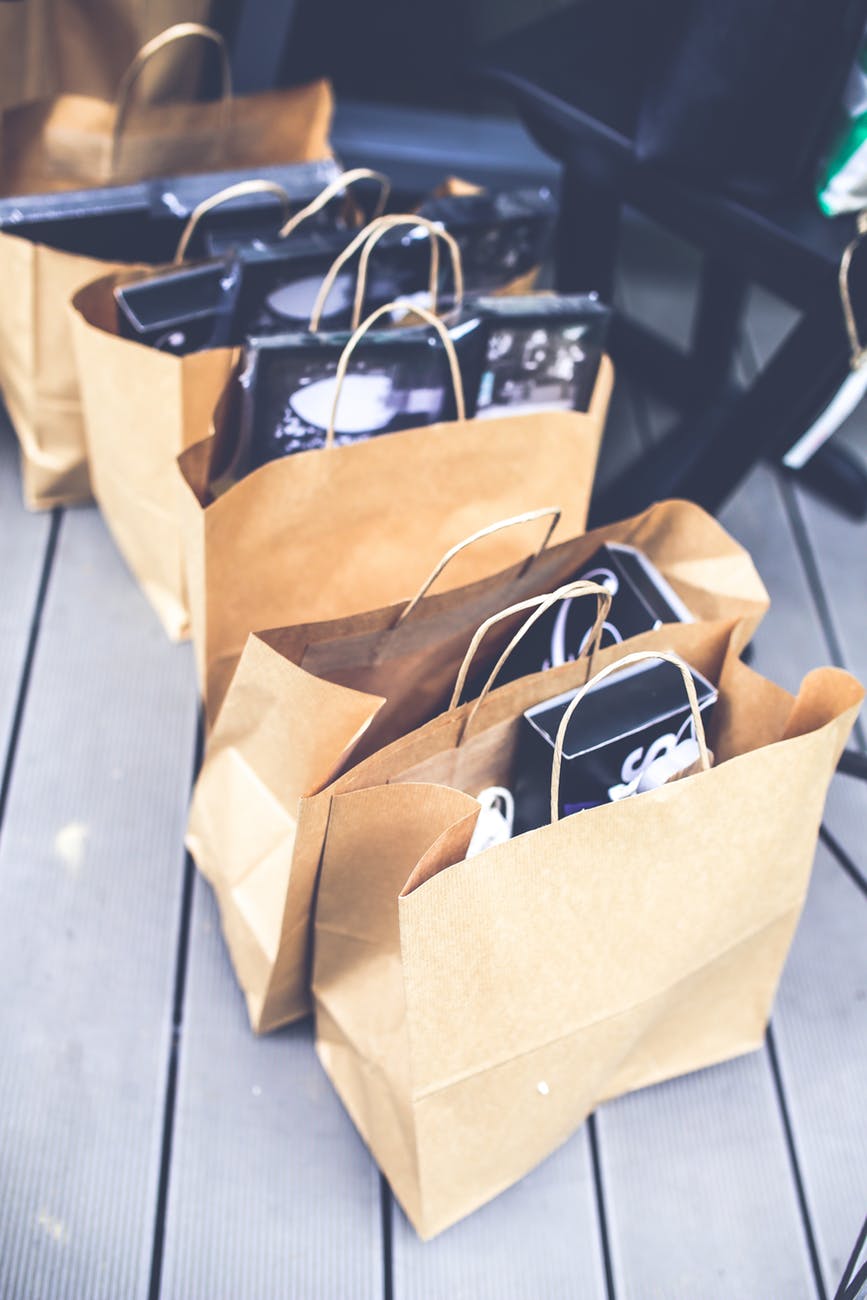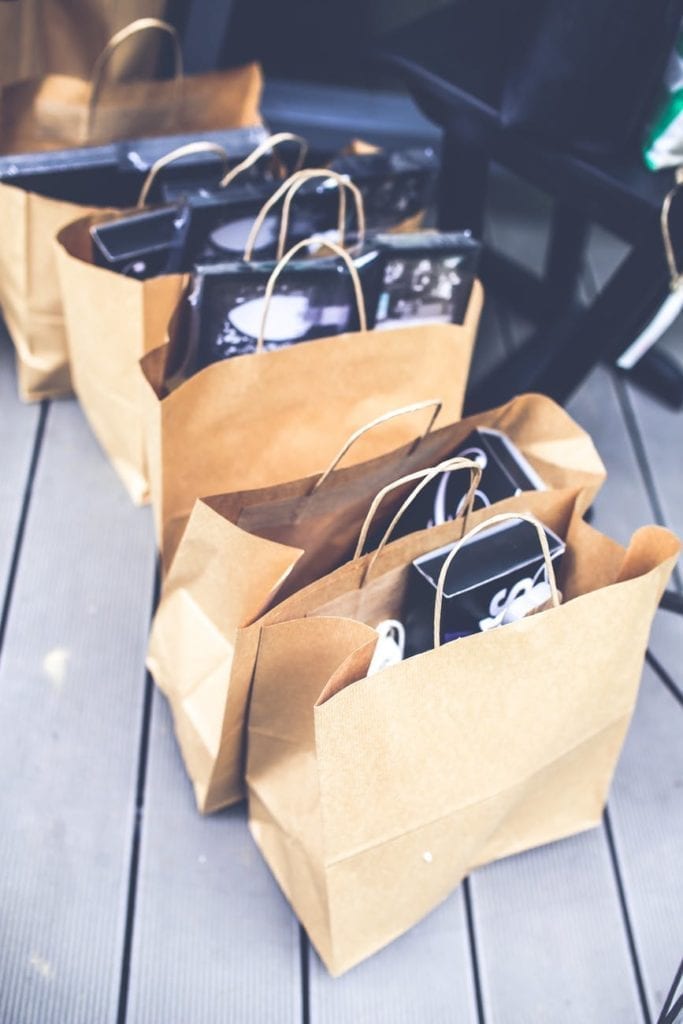 Everybody loves a good deal or discount. If you sell multiple items on your website, consider introducing a product bundle and watch it sell like hotcakes.
This is how it works in theory:
"For a special price, buy my training course for only $10 but you know what would go great with it? This new eBook I reviewed. Get them both for $13."
You see, people want value so need to get creative. Selling product bundles can be a great way to make money blogging. Consequently, you can also reach out to small businesses and collaborate with them. Not only will it give your blog more exposure but your readers could also get a solid discount. Here are some ideas that work well:
Physical products such as journals, pens, T-shirts, stationery items (planners and organizers are trending, by the way)
Cool subscription packages, you could have a weekly/monthly theme
eBooks and courses (folks love to learn)
To get the best of both worlds, mix and match these items with some of your affiliate products. The key here is to figure out what works best for you and your readers. As you certainly don't want to tick off your readers!
29.     Create a Paid Event Calendar
You might not be familiar with this idea but it's bound to work well if your blog is known for setting trends.
If you're not interested in setting up a job board, consider creating an event calendar instead. This is a great idea for people who own fashion and lifestyle blogs since there are always new fashion events or product launches to promote every day. All you have to do is create postings and charge people for advertising events.
Apart from fashion blogs, this idea could work for all sorts of industry-specific blogs. But before you dive into this gig, ensure you have established a sound audience first. Your best bet is to reach out to people in your local cities. Keep an eye out for live streaming events, conferences and seminars that folks might be interested in.
Depending on how much people are willing to pay, posting about events could be a good alternative to selling ad space.
30.     Sell Your Music
Are you as passionate about music as you are about blogging?
Well, we've got some great news for you. Selling your music is another cool way to monetize your blog. After all, there's a reason why iTunes is doing so well! The music platform generates billions of dollars annually. The only downside is that if you're a musician, iTunes will eat up 30% of your music sales. So unless you're a rock star like T.Swift or Drake, you could be in for quite a setback.
Unfortunately, profit margins tend to worsen as you move to other platforms. Now here's what you can do: set up your own eCommerce store on your blog and keep every cent of your hard-earned money.
Alternatively, you can also kick things up a notch and throw in some cool t-shirts, caps, and jackets to create a nice product bundle that people will like.
31.     Use Your Blog to Build Credibility
While this isn't the most conventional way to make money blogging, it'll certainly help you in the long run. You see, blogging is likely to boost credibility. Posting insight, tips and tricks about your job can position you as an authority figure in your industry. Gradually, your readers will start to look up to you and will turn to you for advice.
For instance, suppose you have to start a blog about real estate and it really starts to kick off well. Within a couple months, you've established yourself as a recognized figure in the real estate industry. Once you've gotten incredibly popular, companies might invite you to speak at conferences or you might end up getting a book deal.
So while this might not be a direct way to make money blogging, it'll definitely steer you towards the right direction. Tons of big blogs have earned big money by selling their content and branding. The trick here is to keep moving forward. If you're consistent, you're bound to generate a healthy blog income someday.
32.     Promote CPA programs
Now, this is a relatively new way to monetize your blog. But if you're serious about how to make money blogging, you ought to use ans many resources as you can. CPA stands for Cost Per Action.
Bloggers might find CPA programs similar to affiliate but it's not really the same. Similar to affiliate marketing, CPA programs involve using a referral link. However, you only get paid if people perform a specific action. This could range from signing up, dropping and email address or purchasing a product.
While some programs may not pay as well (we're talking about pennies), some can exceed to a couple of dollars. Further on the downside, signing up for a CPA program isn't as simple and may require you to go through an extensive selection process. This can be a major put off for some people but it's still worth a try. Here are a CPA platforms you can check out:
How to Make Money Blogging with Adsense?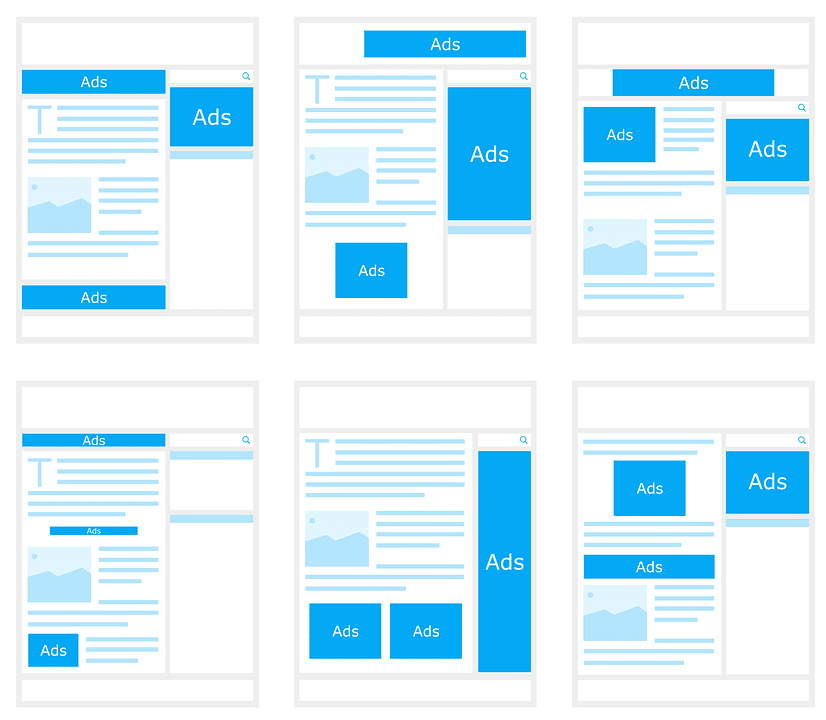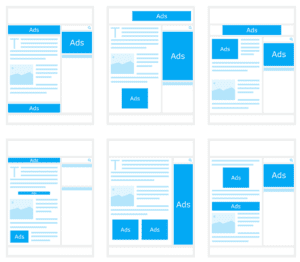 Using AdSense is one of the most popular ways to monetize your blog. On the downside, it might take a while for you to generate steady income from this platform.
But if you're looking for a sure-fire way to make money blogging, AdSense is definitely a good way to go. Here are a couple of factors that you'll need to take into account:
1.      Traffic
We've already talked about this a couple of times but it's definitely worth mentioning again.  The more people visit your blog, the more clicks you'll get. Plus, you can't immediately register for an AdSense account and will have to wait for an approval. Your acceptance will greatly depend on the number views your blog gets.
If you're concerned about how to boost traffic, we'll be suggesting a couple of fool-proof methods to increase traffic at the end of this blog post.
2.      Visibility of Ads
Once your AdSense account is approved, you can choose from a number of ad styles for your blog. Rest assured, using AdSense doesn't require coding knowledge, all you have to do is paste the AdSense code on your blog.
Needless to say, your earnings will depend on how prominent these ads are. But at the same time, you don't want to annoy your readers and bombard them with a zillion ads. Learn to strike a balance between the two and you'll be good to go. Your ads shouldn't make it difficult for users to access content or hamper user experience in any way. Hence ad placement might be something you'll have to experiment with.
3.      Your Niche
Now it's a known fact that some niches tend to do better with AdSense than others. For instance, if you have a tech blog, your readers have a solid reason to visit your blog. They're in search of valuable content and don't have time to click ads. On the other hand, niches such as Fashion and Lifestyle are likely to do better with AdSense. Especially if you have a section designated to e-Commerce where people can buy stuff.
4.      Keywords
You've probably noticed this by now: Google is all about keywords. And for bloggers, the pursuit of finding the right keyword can be a challenging task. For maximum profit, opt for keywords with the best CPC.
If you don't know where to start, use tools such as ahrefs.com to gain valuable insight into what keywords would be beneficial for your site.
Your choice of keywords will also determine what kind of ads will show up on your blog. After all, you don't want your blog to be filled with ads that don't go with your niche and hardly make any sense.
The trick here is to target your keywords so that you're able to maximize your results. Targeting keywords will give you an edge and will help you influence the kind of ads you'll see on your blog. The next step is to make sure these keywords are present on your blog but here's a fair warning!
Your keyword density should not be too high. In case it is, you're likely to be penalized and be kicked out of the AdSense program.
While these are some factors that you can use to determine your AdSense earnings, we don't have a sure-fire formula for you. Because you see, making the right estimate can be difficult. But we assure you, if you have a high-traffic blog, you'll be able to generate a decent blog income with a potential to do even better.
Ways to Drive More Traffic to Your Blog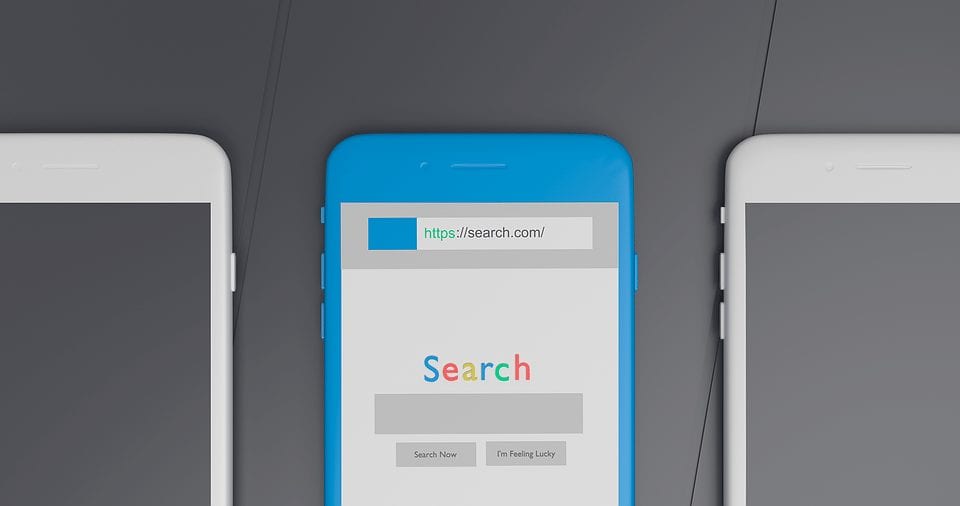 If you're a newbie in the world of blogging then boosting traffic can be challenging.
While building a solid readership take times, the internet and most importantly, social media has made the process much quicker. The amount of traffic you get on your blog will directly impact your blog income. More traffic obviously leads to more conversions and clicks (in terms of ads).
Despite all the challenges you'll need to overcome, you'll find this entire experience incredibly rewarding. To get you started, here are a couple of ways to drive more traffic to your blog:
Craft Kickass Headlines
Headlines grab the most attention and get visitors on your website. The sooner you realize this the better. At times, headlines can be more important than the actual post itself. While there are a number of online headline-generators that promise to get the task done, we suggest you get creative and come up with actionable headlines yourself.
Some examples of creative headlines include:
12 Powerful Ways to Get More Traffic to Your Website
10 Shocking Reasons Why Drinking Green Tea is Good For You
7 Ultra-Simple Ways to Lose Fat in 10 Days
See a pattern here? Readers like to know exactly what they'll be getting from your post. It's thus your job to highlight the purpose of your blog post as clearly as possible.
It's All About SEO!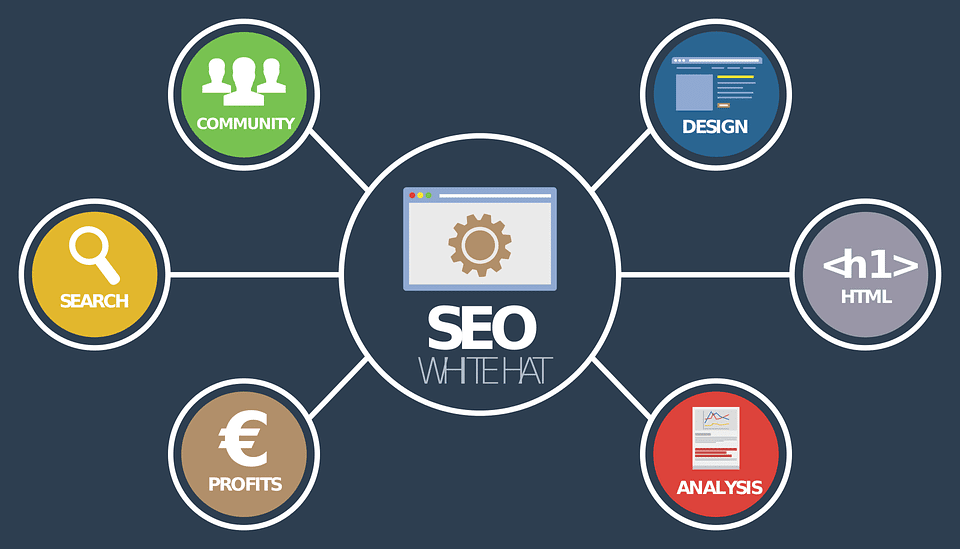 We can't write a post about how to make money blogging without talking about SEO! Sprinkling keywords will breathe life into your content, bringing you much closer to all of your blogging goals.
We'll be honest with you, every single post you publish should include a keyword (can you spot the ones we used on this post?!). Of course, there are exceptions, for instance, you need not use keywords when writing news pieces but for the most part, optimize and center each post around a primary keyword.
Here's why you should focus on SEO the moment you start blogging:
SEO takes some time to work so if you've gotten your blog a head start, it'll help you in the long run
Organic traffic (the kind you get from search engines) is undoubtedly one of the most effective ways to get more visitors on your website
The key to success here is to be as natural as possible. You don't want to unnecessarily stuff your blog with keywords. Strike the correct balance and you'll learn how to increase blog traffic.
Make a Uniform Template
According to Neil Patel, you're likely to benefit from a standardized blog template that'll help you maintain content quality and be as consistent as possible.
With a standard template at hand, you'll be able to work faster and more efficiently. Here's what your outline should include:
Headline: We've already talked about this before. The headline needs to be catchy. Use actionable words that'll attract readers and generate curiosity amongst people.
Hook: The hook or lead is an interesting angle that'll garner interest and create anticipation amongst your readers.
Problem: What's your blog post about and what problems are you trying to solve? You need to highlight the problem so that your readers stay till the end for the solution.
Solution: Save the day! You can't end your blog post without providing an actionable solution.
Call to Action: Summarize key points at the end of your blog and include a call-to-action if necessary.
In terms of length, a longer post is likely to help you blog climb up the search engine rankings. But remember, readers are likely to become easily distracted so keep your narrative interesting. You also don't want to bore readers with incredibly long paragraphs.
All in all, following a standardized post outline, will improve content quality and will make things easier for you in the long run.
Target Long-Tail Keywords
Finding it difficult to get ahead of your option? Consider using long-tail keywords to improve to improve your blog's visibility in search engine rankings.
Long-tail keywords generally comprise of three or more keywords and are much easier to target. On the downside, they're much cheaper in terms of PPC because of less competition. So, if you've recently started blogging and are looking for a sure-fire (or relatively easier) way to hit the top SERP, this could be your best strategy.
For instance, if you have a fitness you're unlikely to benefit from keywords such as "lose fat" because it's an incredibly competitive term. On the other hand, you're bound to do better with keywords such as "lose fat in 10 days" or "best super foods to lose fat". Targeting long-tail keywords will increase your chances of ranking better on Google.
Keep an Eye on Current Industry Trends
Are you having trouble coming up with content for your blog? Monitor trends and create newsworthy content that people would want to read about. This is particularly important for people who write about tech or cryptocurrency.
Your readers would want to keep track of the latest industry news so do your best and keep an eye on current industry trends. One of the best ways to do so is by following larger publications or media agencies.
Focus on Link Building
Link building is one of the most important aspects of SEO. It's a fool-proof way to increase traffic and get ahead of your competition. Unfortunately, most bloggers tend to skip this step entirely and leave it up to luck. While building high-quality backlinks isn't the most challenging job in the world, it certainly is time-consuming. Which is why we urge you focus your attention on outreach blogging.
How to Make Money Blogging: Ways to Promote Your Blog
Once your blog is up and running, you need to figure out ways to promote it. Now we understand how you might not be up for all our suggestions so stick to the ones that suit your particular niche.
Here are a couple of ideas you can start with:
Hop aboard YouTube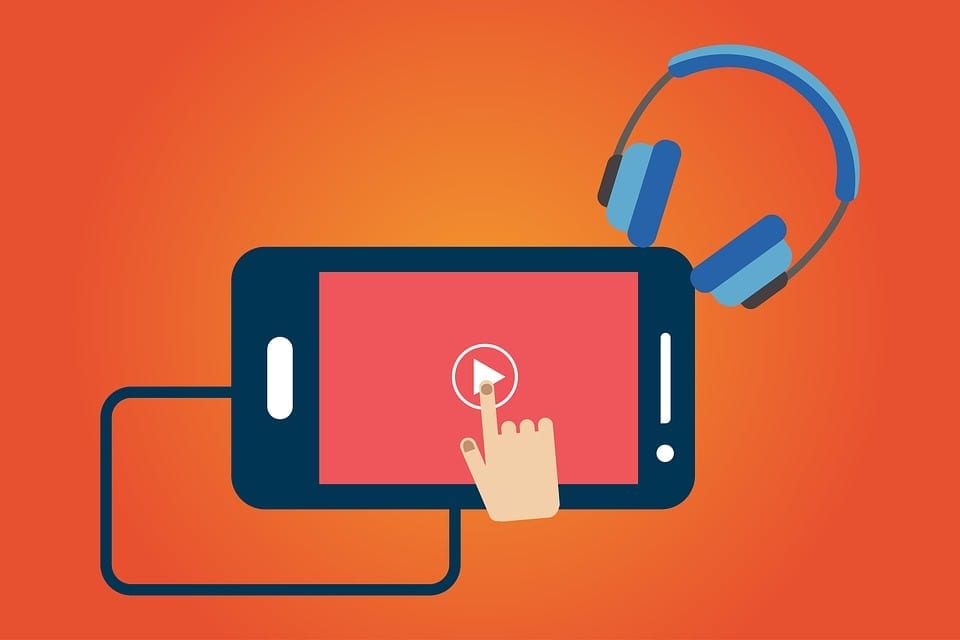 Did you know that YouTube has over 1.57 billion monthly active users? The website is incredibly popular, so much so that if YouTube were a country, it would be the third most populated after China and India. So yeah, YouTube is an amazing place to cross promote your blog. Especially, if you post a lot of visual content and want to cater to a bigger audience now.
Incorporating videos will give you an edge over other bloggers who are only surviving on text. Consider filming a tutorial or narrate a presentation that you think people will find useful. There are plenty of ways to spice things up and take your blog's promotion strategy to the next level.
Guest posting
Referral traffic is one of the best ways to get new readers on your blog. Not to mention, it's also a goldmine way to boost credibility. Here's how you can get started: make a list of the most popular websites and blogs within your industry. Shortlist a couple of names and then start crafting your pitches.
Your mission here is to connect with as many content producers and influencers as possible. This may sound counterproductive but it'll actually open up a number of guest posting opportunities for you. In the digital world, the give-and-take method works well so allow other people to post on your blog too.
Aside from improving reach, you'll get the added benefit of simplifying your content calendar. So you may use the time to work on networking.
Try to be as organized as possible and stick to your plan. You need to set out some goals for yourself before getting started.
Comment (Smartly)
Now, this is something bloggers have been doing for years now. Commenting on other sites to promote your own is pretty smart. Unfortunately, most people don't know how to make the most of it and still get it wrong.
You'll find tons of bloggers, imitating the likes of spammers, trying to build backlinks on other people's comment section. This method won't take you very far as the whole idea of commenting to build a community.
You can do so by participating on social groups and forums. The key here is to leave invaluable feedback that will persuade others to visit your blog. Comment in order to position yourself as an authority. Reading blogs and studying comment sections will also help you learn about the needs and wants of the market. You'll be surprised by how this entire exercise will provide to be a fruitful learning experience.
Email Marketing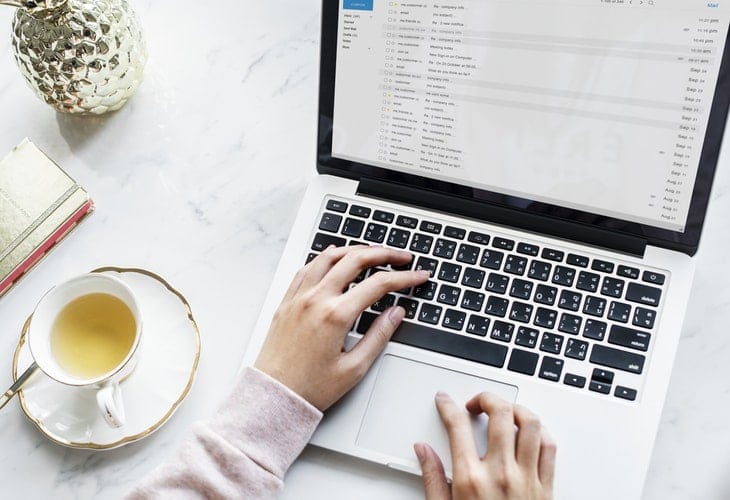 We've talked about this on our blog time and time again: email marketing is among the best ways garner more attention from your audience. But there's a way to make your emails more impactful. Consider sending emails at optimal timings. This is quite similar to how people schedule social media posts according to optimal timings.
According to a research conducted by MailChip, it's best to send emails during workdays at about 10 AM. Of course, the peak time may vary depending on the industry. Shoot an email to launch new posts to let subscribers know that you've published new content on your blog.
One of the best ways to enhance your email posts is by using images. Readers are likely to get bored if there's a lot of text. Also, keep your emails short and to the point, you should also include a call to action so that your readers know exactly what to do.
Share Your Blog URL Everywhere You Can
Be the ambassador of your blog and post its link where ever you can (without annoying other users, of course!).
For instance, you can include your blog URL as part of your email signature, Facebook profile and business cards. Think outside of the box and try to get as much exposure as possible.
Driving more traffic to your blog isn't easy so leverage as many platforms as you can.
Include Social Share Buttons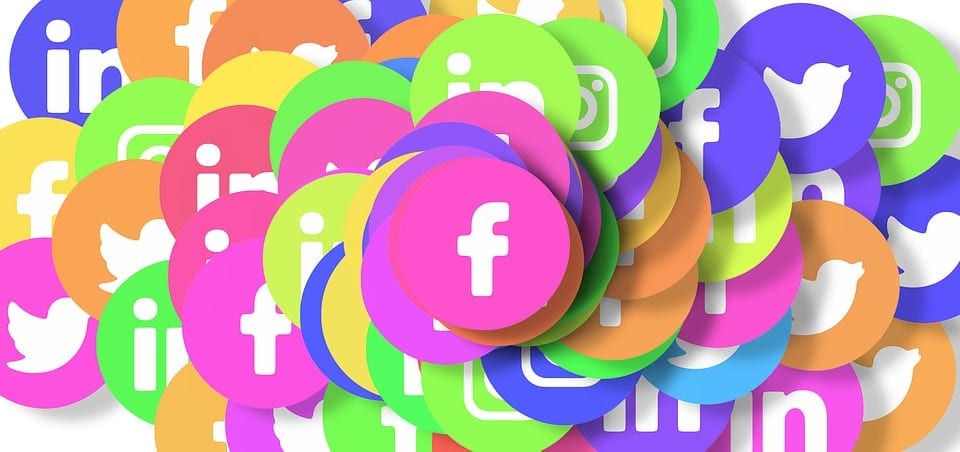 Don't forget to post social share buttons on your blog. This'll encourage readers to share your content throughout different platforms. Make sure these social buttons are visible but don't get in the way of user experience at the same time.
Consequently, you don't want to add to many social share buttons at the same time either. According to research, giving people too many options can deter them from making a decision at all. Hence, get rid of irrelevant buttons that you might not need. For instance, you probably won't need a Pinterest button if you have a real estate blog.
Create a Link Bait
Looking for effective ways to promote your blog without spending a dime? The link bait method might work best for you. It's when you feature content posted by other well-known bloggers and industry experts. This process is referred to as the link bait method because you provide people with an incentive to share your content too.
Not only does it help you get noticed by other bloggers but it'll also increase the chances of you securing a backlink in the future.  Consequently, you can also be out-front with other bloggers can ask them to contribute to your blog. Not only will this increase your readership but it'll also improve the content quality of your blog.
Cross-Promote Your Blog
Ever notice how bloggers give each other a shout-out on different platforms? Well, you could do the same too. Collaborate and do cross-promotions with well-known bloggers. Another great way is to promote each other using your email list. That's definitely bound to get you more readers.
Be Active on Facebook Groups
Community marketing aka using Facebook groups is another fuss-free way to promote your content. Hunt down Facebook groups that are related to your industry and shortlist the biggest names. Your aim is to promote your blog by answering questions and providing valuable feedback that readers and users can benefit from.
You're likely to witness improved results if you target the right audience and that's exactly where these Facebook groups will come in handy. Additionally, becoming a part of these groups will also give you insight into what people would like to read about on your blog. You can also crowd source ideas to make your blog posts more effective.
Hunt Down Blogging Communities
Be on the lookout for popular blogging communities to promote your blog. Some of the biggest names include Bizsugar (which is great for business blogs) and Blokube. It's important to note that each community likely caters to single niche hence find the best one according to your interests.
Use these communities to submit post ideas and watch your readership grow.
How to Make Money Blogging: Bringing it Home
Monetizing your blog will take time. But following the above mentioned guidelines can speed up the process. If you're in need of instant cash, you can always earn quick money by filling survey forms or by winning instant prizes.
We hope you liked our detailed guide on how to monetize a blog. What method did you like best on how to make money blogging?
Tell us about it in the comment section below.