WordPress polls are a great way to get an instant opinion from your blog's visitors. Polls usually requires low engagement from participants, unlike surveys, and helps the blog owner to add an additional level of interactivity to their content. WordPress has a big list of free and premium poll plugins, however, the usual problem for newbies looking for a good WordPress poll plugin is that they're unsure which one to use.
Though some WP poll plugins will allow users to add polls to their posts, while others may only be available as a sidebar widget. It's always great to try out a few plugins before you've found the one that you're going to stick with.
To make your job easier, we've gathered a list of 5+ best free and premium WordPress poll plugins. Feel free to check them out and share your experience in our comments section below.
Premium Poll Plugins for WordPress
1. Total Polling Plugin
A simple premium WordPress polling plugin that also allows voting security (one vote per IP address). An easy to use WordPress poll plugin for you to integrate it on your blog.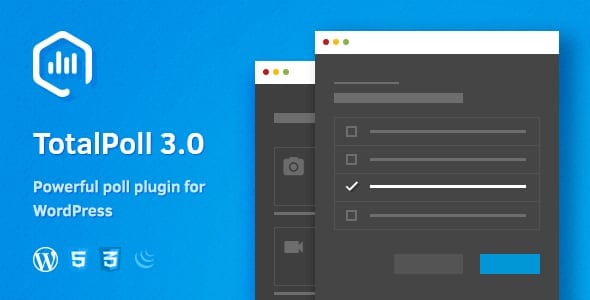 2. Modal Survey WordPress Plugin
Modal Survey is a great polling plugin option for WordPress and one of my favourites. It allows pop ups and screen ups for easy integration on your website. It helped me trigger over 1,000 responses in a week because of its simplicity and appealing visual value.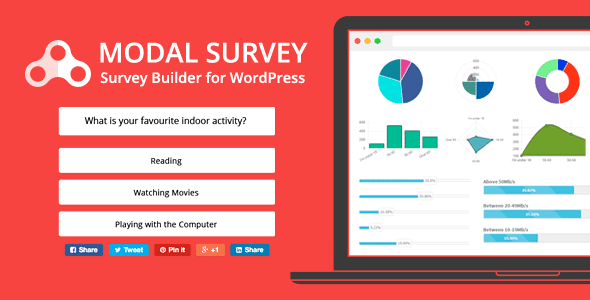 3. Pollify – Simple WordPress Poll Widget
Pollify is a WordPress poll widget with animated bars, 5 languages (RTL support) and Google Analytics integration.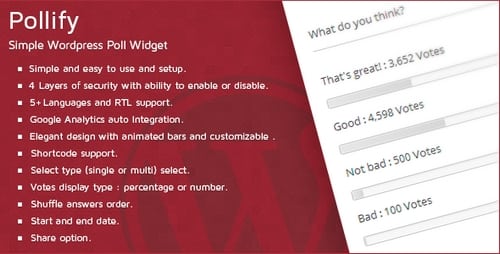 Free Poll Plugins for WordPress
4. Social Polls by Opinion Stage
Opinion Stage's social polling solution is a well known free WordPress voting and polling plugin that allows sites to improve traffic & engagement, and discover contact, demographics and social attributes of the participants. This poll plugin allows management from a single dashboard and is well integrated with social networking sites for maximum shareability and visibility.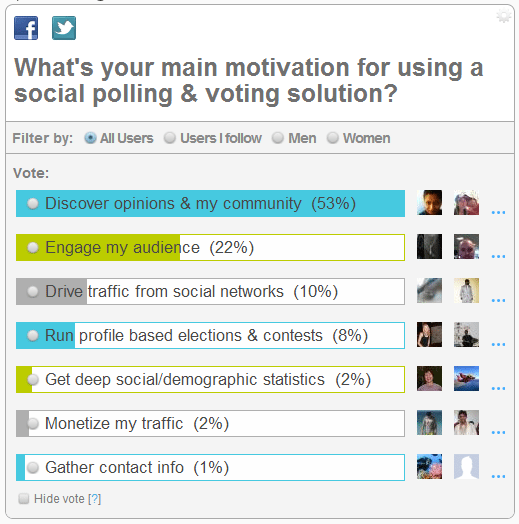 5. YOPP Poll Plugin (WordPress)
Another straightforward free and easy to use WordPress plugin to conduct polls on your website. YOPP Poll is a powerful WordPress poll plugin that allows scheduling of posts, management of results, controls to set privacy and permissions, and a whole lot more.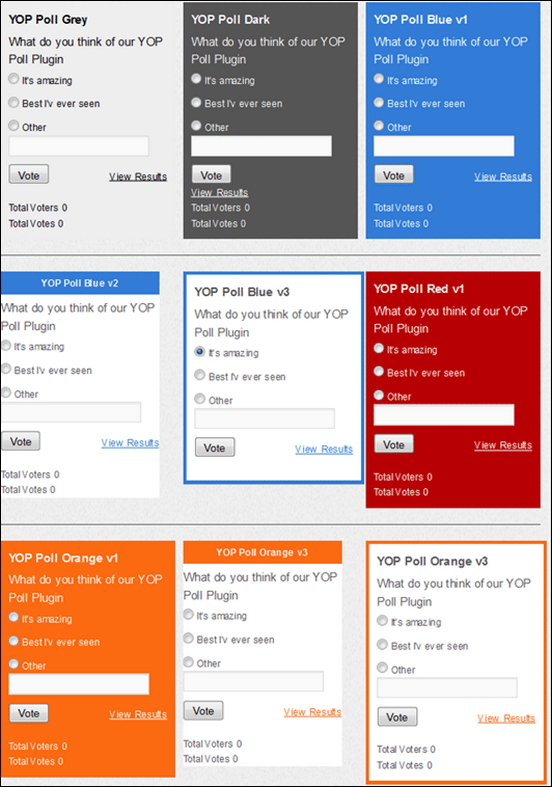 6. Polldaddy Polls & Ratings
Create polls from within the WordPress dashboard and choose from 20 available styles. Polldaddy polls are free, customizable and they can also be embedded in other websites.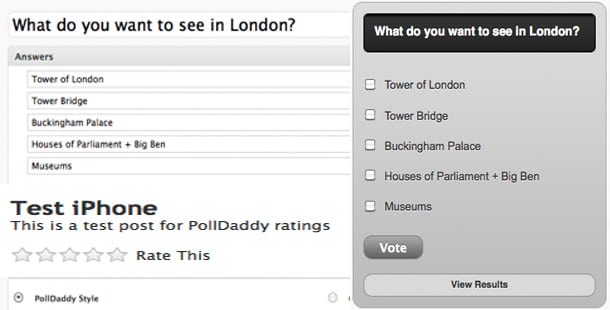 Feel free to suggest any other plugins that you may have used and would like us to include in this list.