There's a lot of complexity involved in crafting the best slogan. Ask any advertising agency. Sure, the process may look fairly simple but that's the thing. Being succinct is difficult, especially when your main motive is to express a complex idea in just a couple of words.
And that's why we applaud brands that have successfully managed to play with words, time and time again. Basically, the trick to writing the best slogans is to incorporate your brand identity in a short and sweet sentence. But before you put your creative glasses on, it's important you cover the basics of what writing the best slogan really is about.
What is a Slogan?
In business terms, a slogan (also referred as a tagline) is a catchphrase used to identify a specific company or product.
You could think of it as a mini-mission statement. Slogans are used to make a brand more memorable. Pretty much the same reason why brands use attractive logos and color schemes except a slogan offers an audible representation of a brand instead of a visual one (a combination of both is important).
A good slogan gives consumers a reason to notice a brand or increase brand recall. So, if you're contemplating over whether you should spend more time thinking of a cool slogan, just do it! (See what we did there?)
Why are Slogans important, anyway?
Large companies and small businesses alike have been using slogans and cool catchphrases for eons now and for good reason!
Slogans help differentiate your products and services in the market, allowing it to resonate an identity of its own.  Still not convinced? Here's is a list of reasons why a memorable slogan is priceless for any brand:
Effective Branding
We can't emphasize enough on how the importance of how important a slogan is for your brand! A memorable, well-crafted slogan will accurately depict what your business is all about – that too in just a couple of words.
You can't possibly achieve this level of familiarity or brand recall with giant posters and blunt advertising. Slogans reveal a deeper message that contributes to better branding. In turn, all this helps businesses establish a more human-centric relationship with their consumers. And that my dear friends is the reason why slogans are so darn important.
Set Yourself Apart From Competitors
There are probably thousands of businesses that are offering the same products and services as yours. So what makes your business unique? Trick question hence we'll answer this one for you: it's your brand identity. A kickass slogan provides an accurate depiction of your brand, setting it apart from competitors.
Cut through the Chatter
In today's incredibly saturated media environment, consumers are bombarded with dozens of ads every step of the way.
From ads on television, social media print media and blogs, it's easy to understand how your message could get lost along the way.
Fortunately, slogans help cut through the chatter, allowing you to gain consumer attention almost instantly. Sure a long infomercial or a detailed blog might provide customers with plenty of information but the right slogan will immediately hit the spot, thereby creating a memorable image in the consumer's mind.
Consistency is key
Consistency is key when it comes to a successful advertising campaign. Companies are likely to use a number of tactics while developing a marketing plan for their products and services. A killer advertising campaign ties all these elements together to improve brand recognition and imprint brand identity in the consumer's mind.
What's best that you can conveniently use the same slogan for different campaigns and advertisements. This further increases brand recall, allowing your brand to establish a deeper and more meaningful relationship with your customers.
Establishes an emotional connection with consumers
Consumer-driven taglines and slogans help cultivate a strong emotional rapport with consumers that might persuade them to keep coming back. For instance, L'Oreal's "Because you're worth it" can be interpreted in many different ways and has several layered connotations.
It shows how L'Oreal views its consumers as confident, brave and inspiring individuals who deserve the most premium products. This nurtures an emotional connection that is more impactful and meaningful than a long-form advertisement.
How to Create a Killer Slogan
Every marketing professional dream of creating the perfect slogan that'll inch their business a step closer to success. The best slogans are memorable and increase a consumer's propensity to buy a product.
But how do you get started? To cut your work short, we've compiled a detailed guide of how you can create a catchy slogan:
Step 1: Understand Your Brand
Before you create a list or start writing things down, don't forget to research. This is especially important if you're writing a slogan for your new business or even for somebody else's venture for that matter. Figure out aspects such as target demographics, the tone of the company and what type of customers they are targeting.
Using a buyer's persona can help if you're crafting a slogan for another company. You can also look up the brand's history and culture if you want.
Step 2: Think about Brand Placement
The slogan you're writing should reflect your brand's placement in the market so think about what values you'd like to put forward.
If you're writing for a brand that isn't widely known, you could come up with a cool teaser. On the other hand, if you're thinking of rebranding and steering your business to a new direction, you'll need to come up with fresh ideas.
Step 3: Create a List of Buzzwords
Before you get started, compile a list of buzzwords that resonate well with your company's products and services. The more options you're able to come up with, the better.  You can always pick the best ones later or edit them in the future. Here are a couple of factors you should keep in mind while selecting a list of buzzwords:
What are some main characteristics of your products and services
What kind of people are you targeting?
What message do you want to convey with your slogan?
What can of image do you want to portray of your brand with this slogan?
Avoid words that have already been overused like "best", "ultra" and "cool" etc.  Instead, try to come up with something unique that'll immediately click with your customers. Once you're done with the exercise, you must have at least 50 to 70 words to play with.
Step 4: Shortlist, Shortlist, Shortlist
Now that you have a list in place, it's time you shortlist some of your best options. Select the ones that will appeal the most to your clients. Your slogans and keywords should also go with your overall brand ideology and must deliver the right kind of message.
Step 5: Start Writing
Once you have shortlisted some names, step back and try to come up with some exciting combinations that'll go together. It's important you pen down everything that comes to mind even if it sounds silly because sometimes even the most absurd ideas can bear fruit to something magnificent. Don't worry too much about editing here as you want to come up with as many ideas as you possibly can.
Your main motive should be to create rhythm and rhyme so that the slogan will resonate better with people.
A sing-song slogan is catchy and is likely to get stuck in the minds of everybody who hears it. So try to come up with something that consumers won't be able to forget.
Step 6: Trigger an Emotional Response
Your slogan should trigger an emotional response. For instance, it could either make consumers feel warm and fuzzy or crazy and wild depending on what your brand is offering. Let's consider McDonalds's 'I'm lovin' it slogan, doesn't it paint a happy picture? Wouldn't all of us want to attain that level of contentment with the brands we opt for?
And in case your brand isn't on the warm and fuzzy end, you can opt for something that's more adrenaline-packed or rebellious like Reebok's I Am What I Am slogan instead.
What's important is that you're able to provoke a favorable or perhaps a relevant emotional response. You'd definitely want to stay away from negative concoctions that give the wrong kind of vibes.
Bonus points if your slogan is able to bring a smile on someone's face or maybe even a small giggle.
Step 7: Remember to Keep it Short
Ever noticed how most slogans are only 5 words long? (Some tend to be even shorter). That's primarily because a shorter slogan is easier for people to recall and remember.
So don't try to come up with anything that's too long and complicated. You don't have to include your brand name since you've already got a logo. The main purpose of a slogan is to get people to actually think about your brand.
And while we're on the subject, refrain from using jargons and metaphors. Your words should instantly prompt an image in their heads so don't use industry words or concepts that people might not understand.
Step 8: Get Input
Being a creative professional is tough work especially since there are no definite rights and wrongs. In the end, it all matters how your slogan is perceived by the audience. If you're skeptical, you can use Facebook's poll feature to gain some insight from your followers or friends and family members
Alternatively, you can also crowd source ideas on Twitter or host a competition. While we don't applaud the use of only slogan generators (too generic for our liking), you can use a few like SloganGenerator and Procato to warm up.
Step 9: Run a Trademark Check
Before you go completely crazy with your advertising campaign, make sure another business isn't already using the same slogan. If you reside in the USA, run a trademark check via USPTO.
But if you're located elsewhere, you may have to check availability by reaching out to your government.
Types of Slogans
With some research, you'll find that there are many different types of slogans. For your convenience, we've categorized some popular types so that you can create one according to your company's needs. Here goes:
Descriptive Slogans
As the name indicates, descriptive slogans help create an image of what your business actually does. This kind of slogan is an excellent choice if you want to differentiate your business from competitors.
Here are some popular examples:
BMW: The ultimate driving machine
iPod: 1000 songs in your pocket
See how the slogan accurately describes the competence of a BMW machine? Descriptive slogans are particularly beneficial for businesses with non-descriptive names.
So, if you're brand's name is unclear or vague, you may opt for a descriptive slogan. Just make sure the slogan doesn't sound too generic and boring.
Commanding Slogans
"People don't know what they want until you show it to them" – Steve Jobs.
When you think about it, Steve Jobs was probably right and that's exactly the kind of ploy this type of slogan uses.
Commanding slogans are powerful and convince users to take action. If done right, a commanding slogan will successful drive consumers to make a purchase. A popular example includes:
American Express: Don't leave home without it
Persuasive Slogans
Persuasive slogans emphasize on why consumers should opt for a particular product or service. Yes, you've got to help your consumers make a decision. Tell them why they should only trust YOUR business with their problems.
A persuasive slogan hits the spot and works as a selling statement. Here's an example
Gillette: The best a man can get
Vodafone: Make the most of now
Creative Slogans
Brands that opt for a creative slogan, raise the bar a notch higher. These slogans typically contain some kind of literary device to make them more special or memorable. Some rhyme and rhythm also work. Here are some examples that might spark your imagination.
Jaguar: Grace, space, pace
Red Bull: It Gives You Wiiiings!
Creative slogans are pretty much out of the box and encourage people to talk about your business. The only catch is that crafting the perfect creative slogan can be tricky since you don't want to overwhelm consumers with something that's too complex.
So, if you're having trouble coming up with something creative, we recommend you leave it up to the professionals.
Brand-Recognizable Slogans
While it's definitely not a compulsion, you can include your brand name in the slogan. This obviously has its benefits as it exudes ownership, allowing your business to stand apart from competitors.
Additionally, this tactic also helps people remember your brand's name, making it easier for others to recall.
Here are some popular examples:
MasterCard: For Everything Else, There's MasterCard
Kit Kat: Have a break… have a Kit Kat
Emotive Slogans
Now this one is one of our absolute favorites. As the name suggests, emotive slogans are designed to trigger a feeling instead of just providing a description of what you're selling. Perhaps the most popular example includes:
Coca-Cola: Open happiness
Nike: Just do it!
An emotive slogan does a better job of getting people to use a specific product or service since it sells a feeling.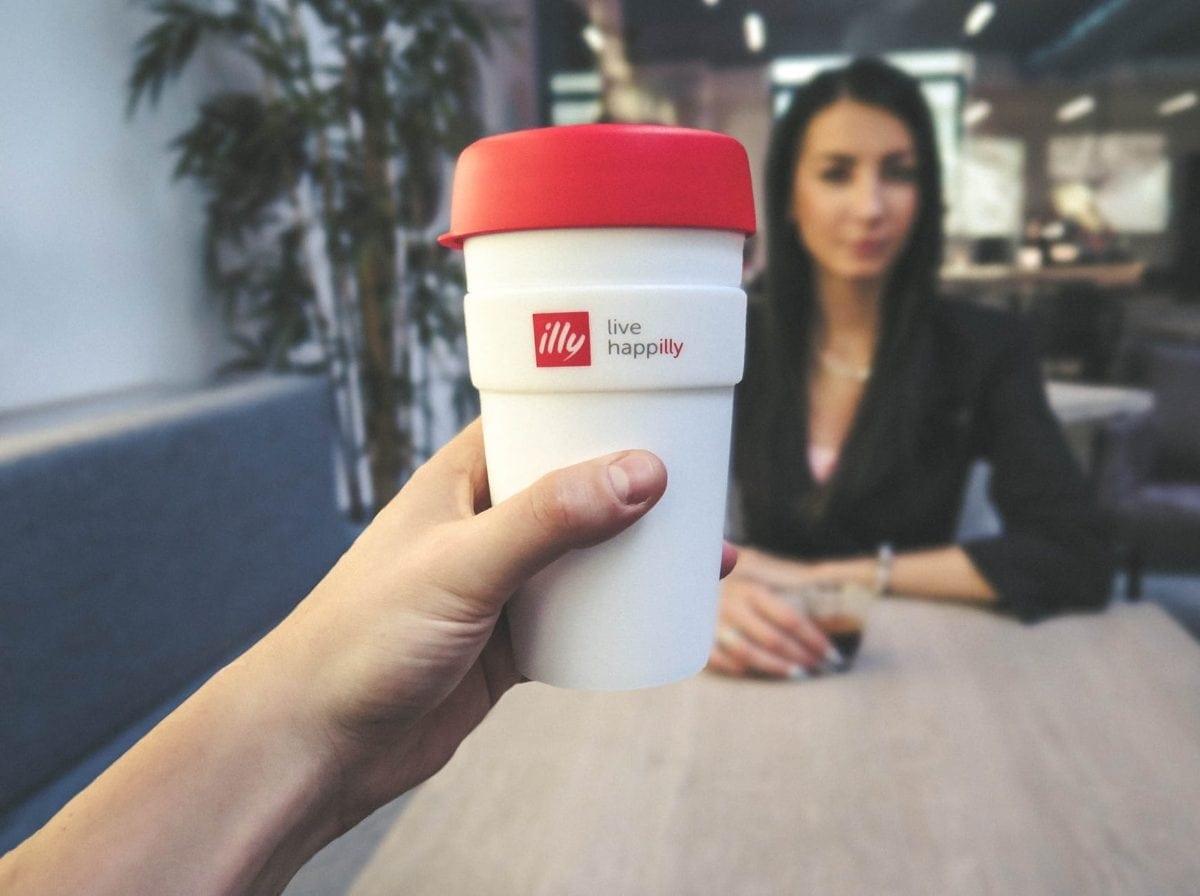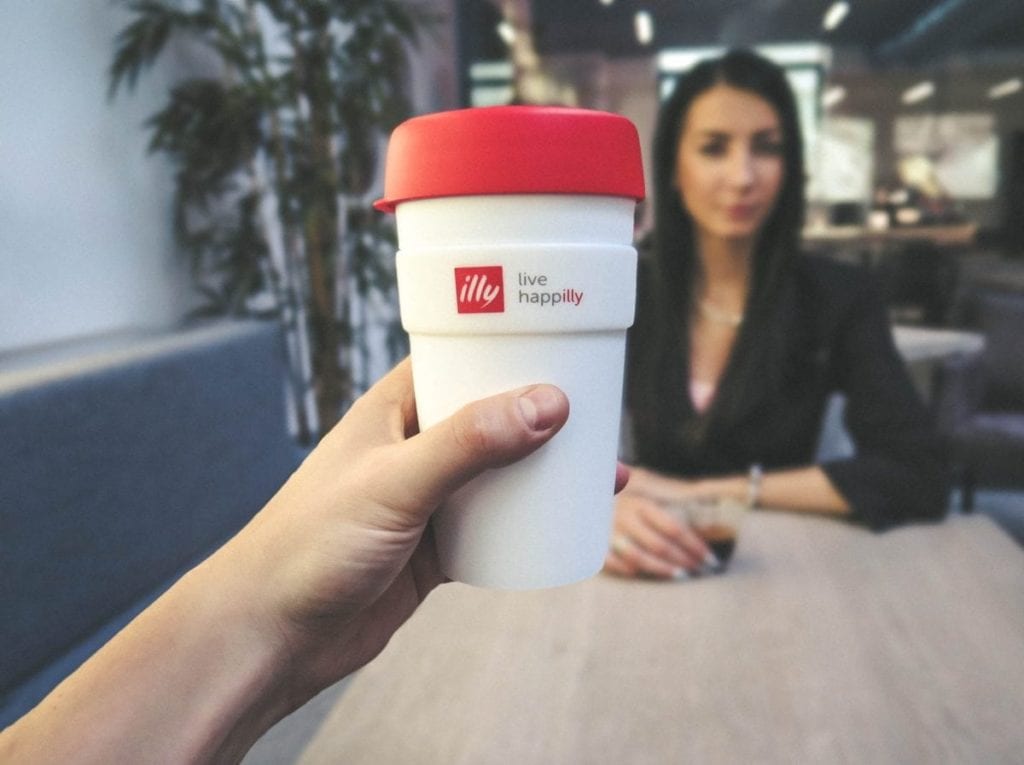 What Makes a Killer Slogan
There's a reason why some slogans stand out more than others. And if you've been paying attention, you probably understand why. Like any other kind of writing, there's a certain recipe or formula for creating a kickass slogan.
Here are some characteristics that make up a great slogan.
Novelty
Is your slogan catchy or easy to recognize? Well, if not then people might not be able to remember it. It's worth noting that humans have a pretty short attention span so you ought to do the best you can to make an impact.
In the world of advertising, a couple of sentences or even a few words can go a long way in attracting consumers. So make sure you give people something worth remembering.
Keeping it Believable
You don't want to make promises you can't keep. Customers are getting smarter and will call your bluff if you're offering something that's not there. Not to mention, this will create a false impression of your brand, labeling it as untrustworthy.
When writing down a slogan, make sure it's believable. It doesn't matter how simple it is as long as you know it's true.
Highlight a Key Benefit
Marketers understand the importance of selling benefits and not features. The same approach is also applied when creating an awesome slogan. After all, you "sell the sizzle, not the steak", right? Your slogan should highlight the key benefits of the brand.
Think about it. What are you really marketing? Is it the fact that your brand offers food products that are low-calorie or gluten free? Keep all these factors in mind while writing a slogan.
Resonates Positive Vibes
You want your slogan to be positive and upbeat. There's enough negativity in the world so avoid slogans with suggestive phrases and negative words.
The best slogans often use words that sound chirpy and optimistic (which is also ideally the way you want people to view your brand).
Visionary
How will your brand enrich the lives of customers? That's another pressing question you can answer with your slogan. Don't just talk about how great your business is. Your products and services are likely to speak for themselves. Instead, focus on how you can encapsulate your vision into a slogan and push it forward for consumers (and competitors) to see.
Sooner or later, your customers will realize how great your business is thanks to persistent and vigorous marketing.
Tips for Writing a Killer Slogan
You're inching towards the final process but you just can't seem to hit the spot. If you feel like you're stuck or could use a little bit of extra guidance, check out these simple yet effective tips for writing a killer slogan:
Be Original
While it's perfectly alright to look for inspiration, don't attempt to copy or mimic another slogan or tagline. Why settle for a copy when you can create something completely brand new? Not to mention, you can also get caught up in legal issues if you run the risk of copyrights infringement. Channel your originality and look for ways to be unique.
Use Your Brand's Logo as Reference
If your brand hasn't finalized a logo yet, it's definitely something you should get done first. A logo and slogan go hand and hand in promoting brand identity. Once you have your brand's logo sorted out, you may use it as a reference to come up with a slogan. Alternatively, you can work on both at the same time but it can get a little tricky for some people.
Say No to Tongue Twisters
Before you finalize your brand's slogan, pay close attention to what it sounds like out loud. Does it flow easily or does it feel more like a tongue twister?
Some sentences may sound perfectly alright on paper, but try saying it out loud and you've got yourself a painful exercise. People won't just be reading your slogan, they'll be saying it out loud too so say no to tongue twisters.
Give it Time to Rest
You may think you have the perfect slogan in mind but we still urge you to give it a second thought. At least wait for a day to make sure it's "the one". You can look at it again the next day with a set of fresh eyes and if it still looks good, you've got yourself a winner. If not, then it's time to hit your working desk again.
If you're finding it difficult to come up with something new from scratch, consider not trying at all. While it may sound counterproductive, sometimes the best ideas might just hit you by surprise. So just let your mind relax, who knows what you might be able to come up with next?
Explain the Company's Commitment
So here's the truth. There's a pretty good possibility that your company is selling something that's already being offering by several brands. Now here's the thing. It doesn't matter. All that matters is how awesome your slogan is and how great you are at differentiating your brand.
Alternatively, you can also modify your slogan to showcase your brand's dedication towards your consumers. So instead of focusing on tangible things, you can talk about how your brand offers complete customer satisfaction or brilliant customer service.
Make it a Part of Your Company Culture
A lot of people forget to think about their employees when they're crafting a slogan. Don't make that mistake. A slogan should be an extension of your company culture which means it should resonate well with your customers AND employees.
In the long run, your slogan should be able to steer your customers towards the right direction. Practically the same way as your mission statement. So while crafting a slogan for your emerging brand, ensure it encapsulates all the unique qualities of your company that helps it stand out. All these components will collectively help you come up with a slogan that'll boost your marketing campaign.
Consistency is Key
Whether you own a small business or are rebranding your successful venture, consistency is key. Ensure your slogan pairs well with the overall tone of the brand, existing logo, brand name and of course, the kind of image you're trying to project. For instance, you'll find that McDonald's slogan perfectly complements its existing vibrant logo design.
Ideally, that's the kind of results you'd want to achieve with your slogan.
Don't be a Comedian
Stephen Hawking was right. Life would be tragic if it weren't funny. But having a good sense of humor isn't everybody's best quality.
Yes, humor is indeed an effective way to make your slogan more memorable. But at times, it could distort your message or steer away attention (that's obviously something that you wouldn't want). While big companies can get away with the usual puns and corny jokes, that's not something we'd advise you to experiment with.
So if you're a new and smaller business, stick to a slogan that's more substantial and descriptive.
Where to Look for Slogan Writers?
Perhaps you'd rather let a professional handle the task for you. Here are a couple of suggestions that'll help you find the best slogan writers:
Advertising Agency
Professionals who work in an advertising agency are likely to be proficient in slogan writing. This is primarily because a large chunk of their day is dedicated to brand management and coming up with exciting campaigns.
On the flip side, these agencies aren't likely to come cheap however, they are well worth the investment in the long run. Depending on your budget, generally mid-sized to large brands may want to consider reaching out to an agency. Plus if you're willing to make the investment, you'll no longer have to worry about research testing and other technical aspects that'll guarantee the success of your slogan or logo.
Freelance Writers
Alternatively, if you don't want to burn the bank, you can hire a freelance writer. While we recommend you look for somebody that specializes in slogan writing, practically any writer may be able to manage the task for you.
We highly suggest you reach out to someone who's experienced in writing promotional copies and sales letters. Such writers are likely to have the experience to produce quality results.
While hiring a freelance writer might not be fancy or competent as hiring a top-level agency, you can expect personalized services and other perks. This is an excellent option for small businesses that are on the verge of establishing themselves. There are multiple platforms on the internet that'll help you find the best writer for the job. Heck, you could even post an ad on Facebook and you'll find people flooding in with responses.
In-House Talent
At times, you might be able to utilize in-house talent for unexpected tasks. Coming up with a slogan could be one of them. A marketing professional is ideally the best person to reach out to in such circumstances since their jobs lie at a more creative end.
Avoid reaching out to professionals such as sales reps an managers as they possess a completely different skill set that doesn't score well on the artistic scale.
Huge List of Slogans
Here are the list of slogans that we've compiled and posted over the years:
Slogans: Is there anything else you want to know?
A kickass slogan is destined to tie your whole marketing campaign together. So if you haven't been giving it much thought, you definitely ought to start now. Is there something you'd like to add, tell us about it in the comment section below.