Unable to find a book from vague description?
Most ardent readers know the struggle of not being able to recall or keep track of all the books they've read. At times, the ordeal can be frustrating as you continue to wrack your brain for as many details as possible… but all in vain.
Luckily, the power of the internet has made book hunting a relatively easier task. Here's how you can find a book from vague description:
List of Ways to Find a Book from Vague Description
1.      Google It
Stating the obvious here but your best bet to finding the book of dreams is Google. Punch in as many keywords as you can – this could include the genre, characters, authors or other details else you can think of. If you remember a phrase or a dialogue from the book then that's even better, type it into the search bar and analysis the results.
We'll be honest, your success here will largely depend on your search engine skills.
2.      Google Books
If all else fails, try your luck with Google Books. This platform works similar to its parent Google search and is among the biggest book cataloging project to exist. This advanced search includes additional information such as table of content, popular quotes and passages of the book etc.
For extra measure, you can also check out the Advanced Google Search Page that contains filters such as publisher, publication date, subject, ISSN and ISBN.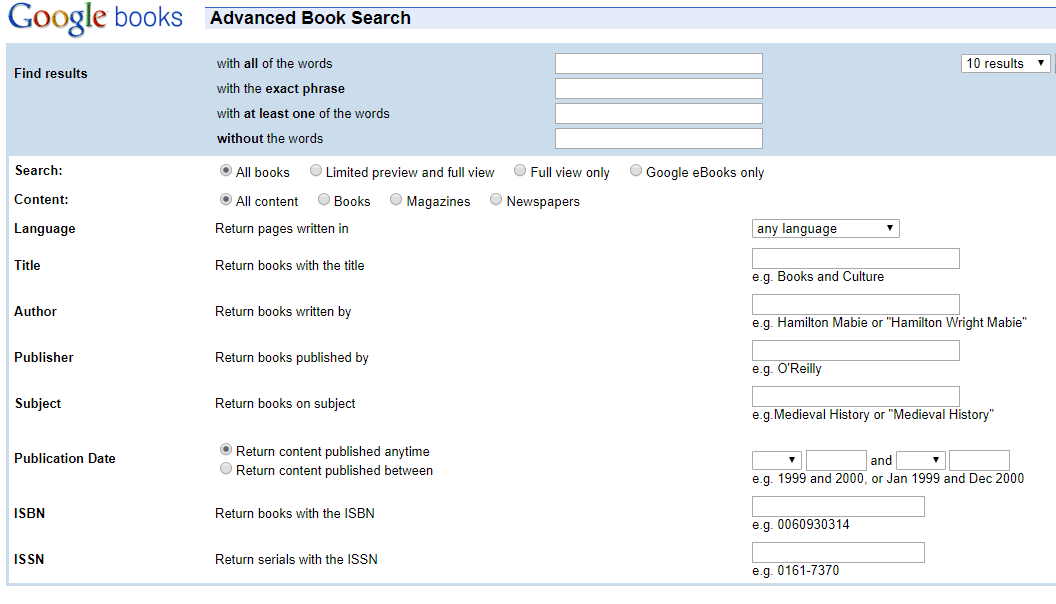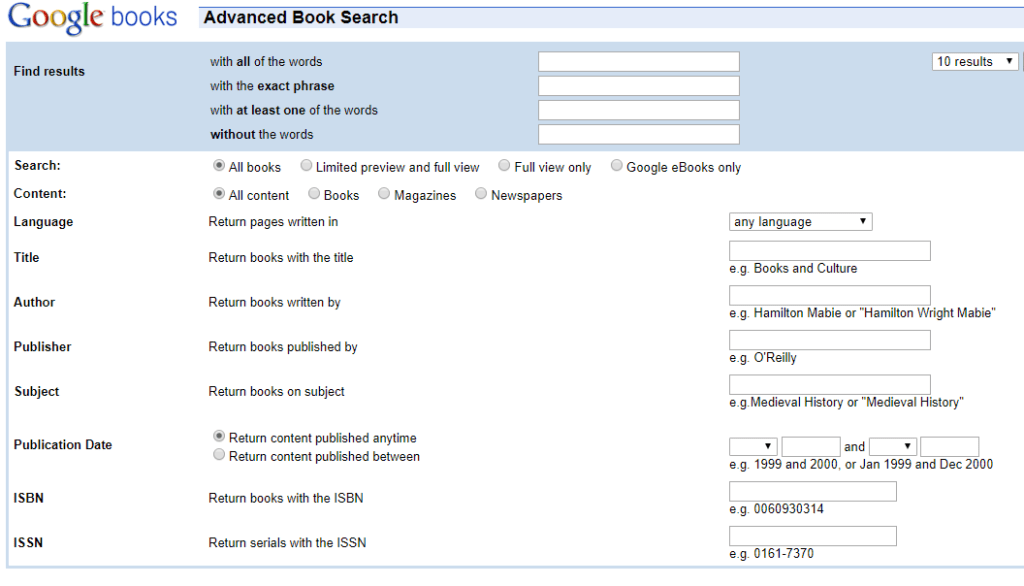 3.      Quora
Quora is a leading Q&A platform that has generated a lot of buzz over the last few years. The best thing about Quora is that it's incredibly social which means you can reshare your queries on Facebook, Twitter and other platforms. Quora also has a number of categories and tags that will make it easier for you search or ask your query.
Once you've posted your question, don't forget to boost its social reach by posting it on forums and other social media platforms.
4.      Goodreads
What better place to find a book than Good Reads? This platform is a goldmine for literature buffs. Apart from using Goodreads to discover new titles, you can also engage in discussion with other readers and post queries and reviews. The literary fraternity is certainly a good place to start book hunting and has a number of discussion groups dedicated to this purpose.


Since Goodreads also categorizes books into different genres and lists, you can also narrow your search by browsing titles. And on the bright side, this search will definitely help diversify your reading list, introducing you to new authors and titles.
Bonus: Check out our list of best self-help books for anger management.
5.      Barnes & Noble
Another great way to find a book from vague description is to try your luck at Barnes & Noble Book Clubs: Lost Books. Barnes & Noble is one of the biggest booksellers across the world and certainly is a good spot to find your long-lost read. While their search engine isn't as elaborate and does not get as much buzz as other platforms such as Goodreads, it certainly is a credible place to start your hunt.
6.      Amazon Book Search
Before Amazon turned into an e-commerce giant, it started off as a humble online bookstore. Because of its literary roots, Amazon stocks a million titles with books being its leading category. So if you're unable to find a particular book on Amazon, it probably doesn't exist or isn't available anymore.
Use the basic search bar and punch in as many keywords you can think of (not necessarily at the same time) and voila. However, for this particular purpose, you're better off using Amazon's elaborate Book Search.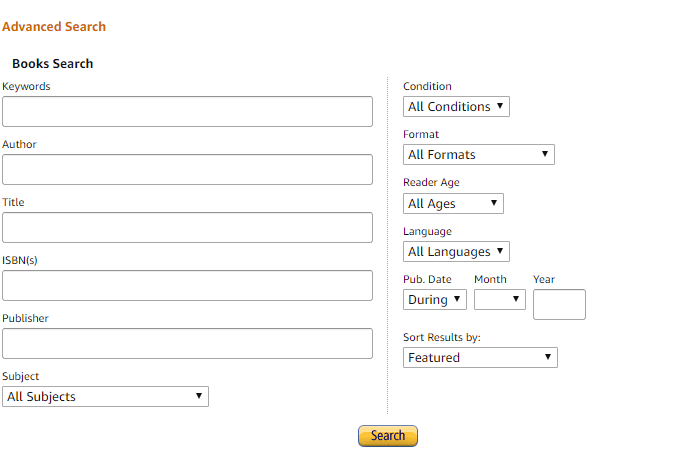 7.      BookFinder
BookFinder is another elaborate search engine that's designed for this very sole purpose. It offers an inventory of over 100,000 booksellers to choose from. Type in as many details as you can recall and you should be good to go. If all else fails, you can also restrict your search to publication year if that's all you have in mind.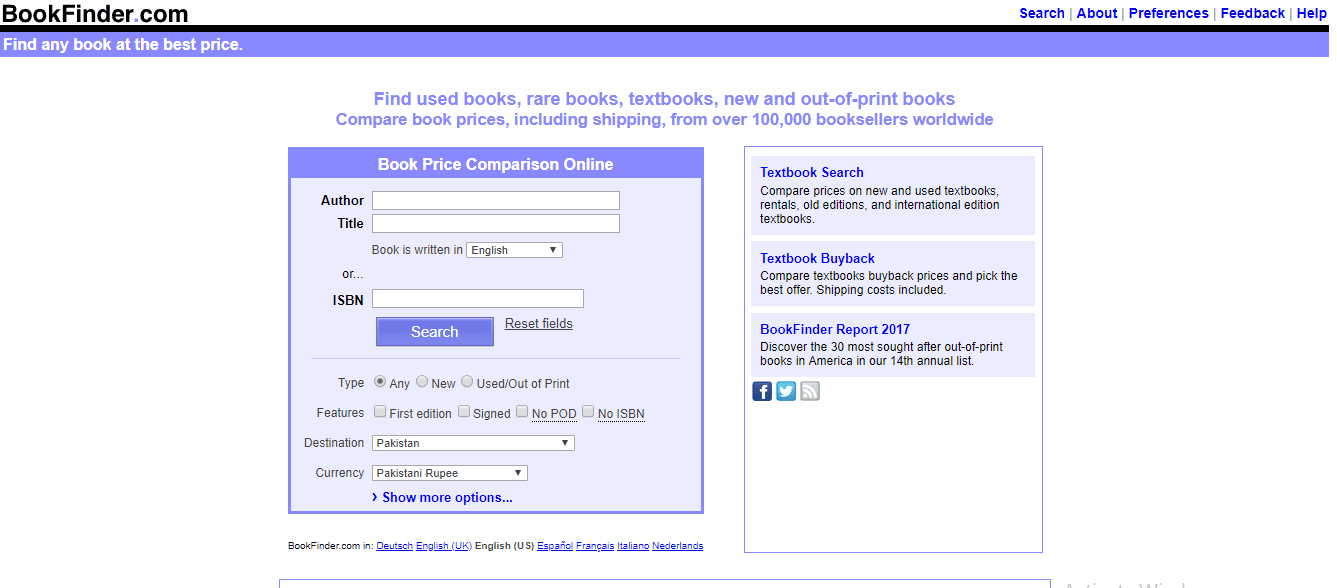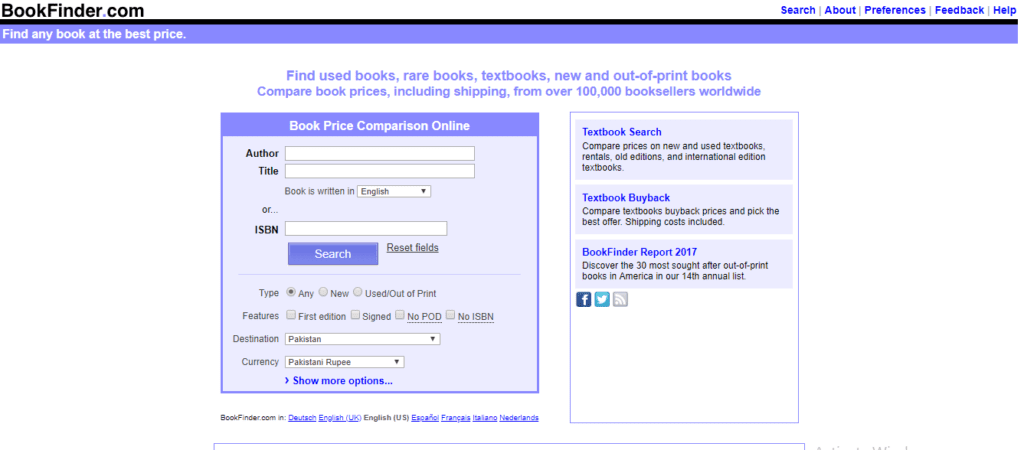 8.      Social Media
Social media pretty much runs on the kindness of strangers. Sure, you might come across a few unfriendly trolls but all and all, social media networks such as Facebook, Twitter and Reddit are great places to ask queries. You can either post your query for all your friends and family to see or post it within a community group on Facebook.
There are a number of book/literary related groups on Facebook that you can benefit from. You can also use these groups to socialize and mingle with fellow readers. Simply post your query on the group and wait for someone to help you out.
It would also be a good idea to ask friends and family who enjoy the same genres as yourself. This will further narrow your search, bringing you a step closer to finding your favorite read.
9.      Ask Professionals
The power of the internet is great but dare not undermine the years of experience and fiery dedication of librarians and booksellers. These folks have been breathing books for years and are often ardent readers themselves. Stop by your local library for a chat with one of these literary buffs and pour in as many details as you can. We can't guarantee that you'll find your book but we're certain this conversation will get interesting.
Find a Book from Vague Description: The Wrap Up
We hope this blog post will bring you a step closer to finding your long lost read.
Are there any other tips and tricks that you would like to share?
Tell us about it in the comments section below.