Adidas, a company that started off with a core vision to support athletes, has always been true to its positioning that is highlighted by the old Adidas slogan, "Impossible is Nothing."
Adidas changed their slogan to "Adidas is All In" in 2013.
The "Impossible is Nothing" slogan was one of the greatest slogans for a sports brand and is already part of my 40 Best Advertising Slogans of Modern Brands post that I wrote a couple of months back. A great brand or a company slogan lays out the complete brand philosophy in just one small phrase: it should explain what is the reason behind the very existence of a brand.
Though overshadowed by Nike and other sports brands in recent decades, Adidas is a super brand that exists to support athletes in its core sense; and the Adidas slogan did justice to what the brand stands for.
Before anyone of you starts judging me, let me clarify that this is not a paid post. This is just my true admiration for the brand and its positioning since its inception. I'll start with a quick recap about the brand along with a basic history of where the slogan, "Impossible is Nothing" came from.
The Beginnings of Adidas
Adi Dassler, the founder of Adidas, had three guiding principles for his development work, from the time he made his first canvas training shoe for runners in 1920:
To produce the best shoe for the requirements of the sport

To protect the athletes from injury
To make the shoe durable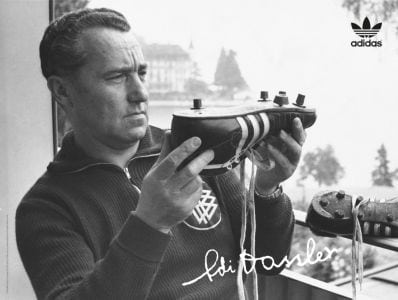 Since then, the company evolved into a complete sports brand making shoes for football, tennis, sprinting, running, boxing, and many other sports.
Adidas & Muhammad Ali
It was not until 1974 that Adidas got associated with the slogan, "Impossible is Nothing" that is actually taken from a quote by Muhammad Ali, one of the legendary boxers who ruled the ring: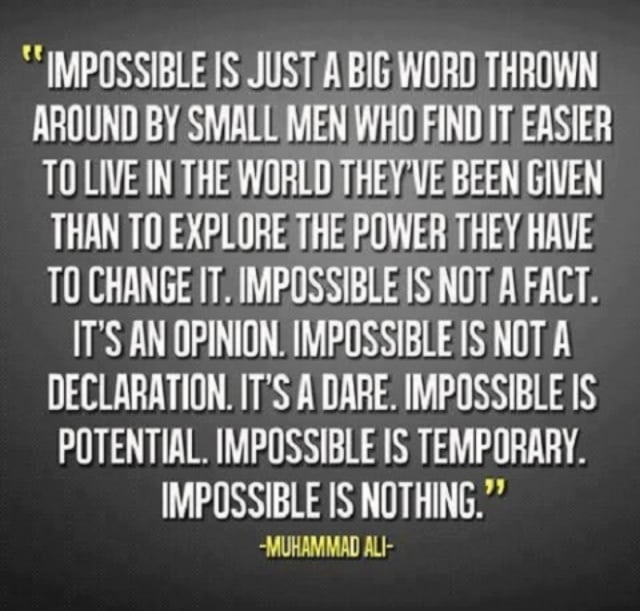 This might have come up as a surprise to many of you, but Muhammad Ali endorsed Adidas at the peak of his era. Now it must be easier to digest how Adidas got affiliated with this slogan: through brand endorsement and smart positioning, Adidas nailed the iron when it was hot.
Erich Stamminger, member of the Executive Board of Adidas-Salomon AG, describes "Impossible is Nothing" as a brand and an attitude that is known and shared by all athletes around the world. "Impossible is Nothing" is the concept behind Adidas' brand positioning "forever sport" that clearly and emotionally communicates our passion for sport. He added, "As an athlete you always strive to go further, break new ground, and surpass your limits. So do we as a brand, to achieve our mission to be the leading sports brand in the world."
In 1974 Adidas launched a series of the "Impossible is Nothing" campaign as short videos featuring the legendary Muhammad Ali. The first in the series was a boxing match between a younger version of Muhammad Ali and his three time female-boxing champion daughter, Laila Ali, at the height of his own boxing career.
The second video called the "Long Run," featured 7 legendary athletes of recent times (Zinedine Zidane, Laila Ali, David Beckham, Tracy McGrady, Ian Thorpe, Haile Gebrselassie and Maurice Green) with a young Muhammad Ali on one of his morning runs in 1974. Both videos were editing master pieces that left a great impact on the audience.
Hence, a series of event and celebrity based campaigns around the "Impossible is Nothing" slogan followed for years to strengthen the brand philosophy.
Adidas Slogan 2011
Impossible is Nothing has been a powerful Adidas slogan for many years and many people will continue to remember the brand with the same philosophy for times to come. However, as of March 2011, the new Adidas slogan has been changed to "All In," through a campaign that was claimed to be the most expensive Adidas marketing effort ever.
Adidas Slogan 2013
Adidas is carrying on with it's slogan "Adidas Is All In" in 2013.