Setting up a business requires both money and time. If your hand is tight in the former, then you have to get creative. For instance, if you want to build your business identity, and a brand, on top of running your business, then the following are some budget-friendly techniques that you can implement:
Design a Logo Yourself
Everyone knows that no brand can be complete without a unique and attractive logo, but many entrepreneurs shy away from the concept, thinking that creating a logo requires a lot of money. However, that's not true; today, there are a slew of options that are affordable and quick. For instance, you can use a crowdsourcing site, which will let you choose a designer— based on your design preferences and budget—to make your logo for you.
Or, you can create a logo on your own using online tools and platforms. Some of these platforms offer templates from which to make your logo, while others use  advanced artificial intelligence-powered tools that understand your design requirements perfectly. Either way, both options allow you to create a logo design in minutes for an affordable price—usually between $20 to $30.
And remember, to become a great brand, you need to build your business identity.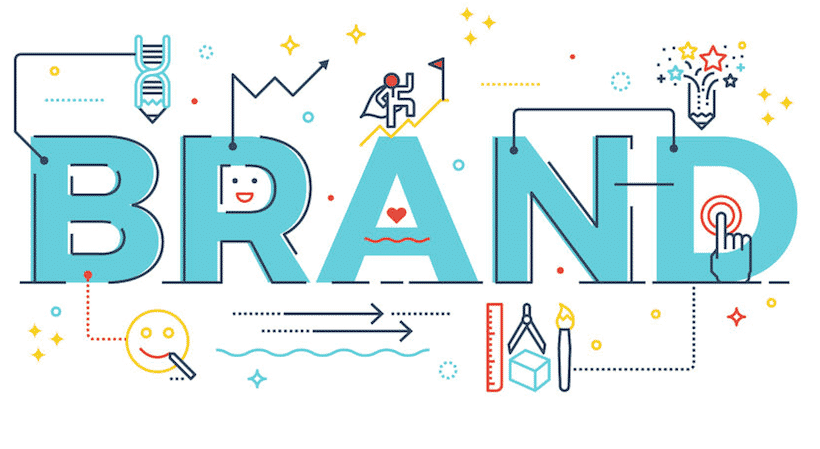 Leverage Email Marketing
Email marketing is cheap but powerful. This is why both small and big businesses across the globe include email marketing in their digital marketing plan. There are all kinds of online tools and resources that lets you create beautiful email templates that you can use to reach hundreds of thousands of leads and customers via emails easily.
You can send emails to tell others about your company's promotions, discounts, events, etc. Doing this will help in spreading a word out and it will also establish a brand that's unique to your business.
Create a Personal Brand
Some of the biggest brands in the world are powered by influential leaders. Apple had Steve Jobs, Amazon has Jeff Bezos, and Tesla has Elon Musk. These personalities have played a big role in taking their business forward through thought leadership and interaction with the public on multiple fronts like social media, traditional media, video platforms like YouTube, etc.
Building a personal brand can help you promote your business across some of the biggest markets. If you are able to establish yourself as an authoritative figure in your industry, then you can win the trust and love of your target demographic.
If you need help, then you can refer to some of the most amazing personal branding examples online.
Collaborate with Other Businesses
By joining hands with liked-minded entrepreneurs, you can reach new markets quickly.  Louis Vuitton is the perfect example of this technique. The brand, as we know likes to focus on older people. However, they want to reach other demographics too which is why in 2017, they inked a pact with Supreme, a brand which the young generation is crazy about.
Under this partnership, a perfect one for consumers, Supreme started producing apparels and accessories that featured itself but also Louis Vuitton.
Working with other brands from your industry can help you tap into their markets in a win-win arrangement. So, if you are able to find such brands, then you should definitely approach them and share your thoughts.
Bottom Line: How to Build Your Business Identity and Sky Rocket Your Sales
Thanks to the Internet and the rise of ecommerce, it's become easier than ever to launch a business in any corner of the world. However, competition is at an all-time high too. If you want to compete against other businesses, then building a unique brand is a must. So, apply the above tactics and find what works for your business.
Once you have developed a brand that perfectly represents your ideas and mission statement, you will face no resistance in going forward. Good luck!