Today we're sharing with you a detailed comparison of the two most popular and powerful keyword research tools available to us today: Long Tail Pro vs SEM Rush.
We all want our content to rank at the top of Search Engines (primarily Google… eh?). However, do you really know what will make you tick and rank above your potential competition? Keywords.
It may sound like an oversimplification of the overall SEO process, but hey! Here's a big truth. Keywords, or key phrases, are vital components of search marketing. Period.
Use of the right keywords determines whether your content pieces are going to turn into a long-term traffic building channel, or take you nowhere. But, how can one find the right keywords to use in their blog or website's content?
The answer is simple. Get your hands on a great SEO tool that helps you unearth and analyze keywords, evaluate their potential, dissect competitor websites, and marketing strategies. All of these will give you the competitive advantage when building your website.
We've reviews a few well-known SEO tools available in the market:
Haven't figured out which particular tool is best for your business? Check out this detailed comparative analysis on two of the best keyword research tools: Long Tail Pro vs SEMRush.
Do You Need a Keyword Research Tool?
If you are an SEO specialist or an entrepreneurial geek, we are sure you hold somewhat a similar concern when it comes to addressing SEO functionalities.
How will I minimize bounce rate for a particular piece of content?
Is my website generating quality content which is readable?
What is the best strategy for on-page keyword optimization?
Don't you just want your problems to be resolved! In order to resolve them, you need a strong keyword research tool. Most keyword research tools such as Long Tail Pro, Ahrefs, SEMRush or KeywordSpy wants you to pay a great deal of amount every month in order to use them; and let's agree that we all aren't the rich kids on the block to afford them all at. Especially when we are just starting out.
If you are confused on whether you should purchase a Long Tail Pro account or a SEMRush subscription, then you won't be for long. We make sure that by the end of this article, you will be pretty sure where you want to make your investment.
So, let's not waste any time further and start with our detailed analysis of Long Tail Pro vs SEMRush.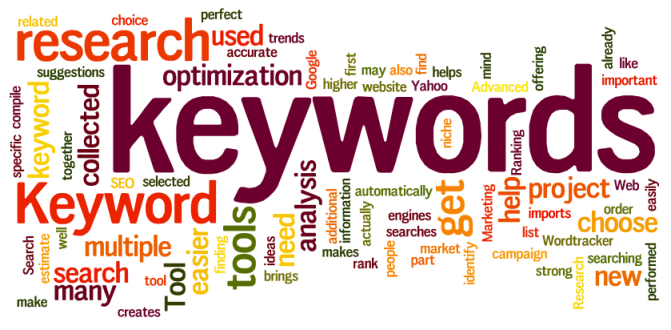 Detailed Comparison: Long Tail Pro vs SEMRush
We are often asked why one should opt-in to purchase a premium keyword research tool when there are already pre-existing free keyword planners available on the market? We believe it is a good question and one which should be answered.
Why is a Premium Keyword Tool Important?
Firstly, keyword planners which are free to use such as the Google Keyword Planner provide users with keyword data that is more generalized in nature. It is not thorough enough to make informed decisions.
But why? Because the data is skewed towards paid search marketing, or SEM as it is called.
However, premium tools are more robust when it comes to doing a keyword analysis, especially for SEO purposes. They help to identify keywords based on a number of ranking factors. And due to their ability to offer these details, the premium tools can help search marketers make better and informed decisions around planning their content.
And well-planned content leads to better ranking on search engines.
In addition, premium keyword search and SEO tools are faster, and quick to respond, unlike free tools. Especially because they are charging you for their service and add-ons.
You add a particular key term and it will provide you a number of options to choose from which you can then, utilize in your next piece of content. This amount of detail is not available when a user is working with free keyword research and SEO tools.
Finally, free keyword tools are only limited to searching for keywords on your website, or the ones you put in for analysis. They aren't capable of providing you with insights on competitors. Nor they are of enough assistance in identifying new keyword opportunities.
And unlike, paid and premium SEO tools, free SEO tools won't be helpful in analyzing competitor keywords as well.
You Want to Stand Above the Competition & You Know It
Who doesn't want their website to flourish? We all want business to bloom and groom and to do so, we need traffic on our website's pages. The only way to attract potential customers to purchase our product/service is to optimize the content of our page so it ranks on Google (have you tried inbound marketing?).
The core way of doing it is to place right keywords within your content so it starts to rank. Now, choosing the right keyword and placing it strategically in your content is not super simple. But it is not difficult either. It's a subtle art, and a balance, that requires time and consistency.
You need to understand which particular keywords can help you tap into the market and generate potential traffic. To do so, you require a good premium keyword research planner.
A lot of these tools are available on a monthly subscription. These SEO tools can help to monitor competitors. Learn what's trending. And search for keywords opportunities to utilize within your content.
To try to stay as unbiased as possible, so we are going give you a complete account on Long Tail Pro vs SEMRush fair against each other. Or whether one is better than the other.
And lastly, we will leave it up to you to decide which of the two is better for your business needs.
LongTailPro: What Makes it the Best Customer Choice in 2018?
Long Tail Pro earned the title of being one of the best keyword research tools back in 2016. Although it does not have as many powerful features as SEMRush has to offer to its customers.
But Long Tail Pro is quite a handy SEO tool when it comes to usability. And having used it on a regular basis, we feel the simplification it brings to the keyword research game puts it against the best.
Running a small setup, such as a blog or a forum of your own? Or if you are just starting out and have limited funds. Then LongTailPro can be your best bet.
It provides a user with one of the fastest and agile ways to identify potential long tail keywords. And long tail keywords with low competition can help you in ranking for them.
Are one of the many who relies on Google Keyword Planner for your keyword research? We were like that too. And it took us a long time to take the decision to move to a paid keyword research tool.
But trust us. It is time to shift to a better alternative.
Even though you have to pay for it. But in the long run, it will pay itself off.
Long Tail Pro is that particular alternative which will give you a simple (yet powerful) keyword research features. It will help you identify low competition keywords that have good potential to generate traffic.
Again coming back to what Long Tail Pro stands for. Its strength lies in its simplicity, usability, and ease of access.
LongTailPro: The Keyword Metrics Behind It
Long Tail Pro uses its own metrics in order to analyze how competitive a particular keyword is on the Internet.
It uses several important SEO factors such as page authority, domain authority, social signals, site age and more. These factors enable them to analyze the Keyword Competitiveness (KC) for a specific keyword.
To some, it is one of the most accurate keyword analysis tools on the market as it keeps changing itself in accordance with the changes observed within the Google algorithm.
Wondering what is the secret behind Long Tail Pro? It's a formula based on which it helps its users make better SEO content planning decisions:
Keyword Competitiveness (KC) =

Page Authority (PA)

+/- Page Title Factor +/- Keywords in Domain Factor +/- Domain Length

Where Page Authority (PA) = Several Factors including Domain Authority, Site Age, Page Links, Juice Page Links, Social Signals, and more
This formula allows LongTailPro's users to easily analyze where their domain respectively stands. Whether it has a chance of ranking for a keyword. Should they use it as part of their long term or short term goals?
Higher the page authority of the website, greater is the success ratio of the website. The lower the KC for a keyword, the easier it would be to rank for it.
Using this particular formula, many other online platforms have created their own assessment tools which can readily help platforms to calculate PA/DA for their own websites and competitors alike.
LongTailPro: Advantages Over Other Keyword Tools
Long Tail Pro offers you the ability to identify unlimited potential keywords which will rank your content, unlike other free or paid tools which either provide low traffic keywords or limitations.
It automatically identifies relevant domain names and creates targeted campaigns in order to get the best of traffic on your platform from the Internet.
It analyzes rankings on some of the top performing search engines such as Bing, Yahoo, Google etc. And get a minimum of 800 keyword options on every particular query.
With this tool, you can observe the niche viability compared to other competitors on the market so you can focus on which specific niche is best for business.
LongTailPro: The Downside
In our opinion, the keyword research tool sounds a bit pricey which is around $37/month. Now, we are not saying that it's a bad choice to make a purchase, but why not chip in a bit more and purchase something that offers a whole lot more than what Long Tail Pro has to offer.
Secondly, the only one great benefit of using Long Tail Pro is that it provides you commendable keyword options for mostly long tail keywords. It does not provide any deeper insight into how much website traffic the keyword generates other keyword research tools like Ahrefs.
If you are interested in doing a complete analysis of your website, then you should consider something like Ahrefs. Not sure yet? Well, don't worry, we are not asking you to purchase it right away. Go ahead and give it a read about all its features.
Everything You Need to Know About the Amazing Ahrefs Keyword Research Tool
What Makes SEMRush the Best Customer Choice in 2018?
If you have been around on the market for quite some while, I am sure you are well aware of the significance of this tool. For every SEO specialist out there on the market, SEMRush is one tool which has always been around for use. While, most SEO tools tend to worn out with the passage of time or move to the bottom shelf, the case for SEMRush is absolutely different.
This tool never actually stopped from iterating itself to serve the best of its services for users. Unlike any typical keyword research tool, SEMRush is the most versatile and easy to use keyword research tool on the market. It offers users with so much more than just simply searching up an appropriate keyword. With SEMRush, you can get traffic stats, detailed search engine reports, Adsense analytics, and multiple other minor fragments that can transform your SEO experience into a whole lot better one.
Here's All What You Can Do with the Amazing SEMRush
Now, there are several interesting features that makes the tool a par excellence choice for most modern day SEO specialists. And like we said, SEMRush is not just a tool but a suite of tools which can incredibly help you transform your SEO experience for the better. Therefore, we will try our best to categorize and fill you in with the most of what this tool has to offer.
It's Time to Create A Powerful Website Experience
Plan Your Perfect Keyword Strategy with Keyword Magic Tool
First things first, while most keyword explorers only provide you the ability to search up high ranking keywords for your content, SEMRush allows you to group keywords and organize them using filters. You can analyze keywords based on a number of factors including keyword density and difficulty. Using the Keyword Magic Tool will greatly help you in planning the perfect keyword strategy for your website.
Analyze Competitors Using the Organic Research Report
SEMRush also offers users the ability to generate organic research report which helps a user to learn more about competitors growing themselves in the organic market. The generated report allows marketers to analyze on which keywords their competitors are ranking their websites, what are their positions on the search engine and in which SERP features they are performing in the best possible way.
Beat Your Competitors at Their Own Game with Backlink Reports
If you and your rival are sharing referral traffic from a similar platform and seem like they are getting the better out of it, with backlink reports feature on SEMRush, you can easily identify what your competitor is doing different then you are. It will not only help you create better backlinks but also kick-start your creative brain to generate more ideas. Keep a thorough check on your backlink profile with this feature.
Research Advertising Trends and Gain Competitive Intelligence
One of the leading benefits of using SEMRush for advertising is that provides valuable insight into data trends and analytics on paid keywords. Advertising Research is one such feature of SEMRush which allows the user to collect information on keywords that are competing well on the market. But, how will you identify which of your competitors are performing better? You can always make use of Display Advertising feature on SEMrush.
Plan PPC Campaigns and Use Ads Builder Tool to Create Ad sets
Set up easy yet powerful pay per click ad campaigns to optimize routine tasks for your PPC specialists with none other but the PPC Keyword tool. It helps you remove all negative keywords and duplicate content from different ad groups. Using the Ad Builder, you can easily create ads by observing what your competitors are creating! It greatly assists you in creating unique and high converting ads in the long run.
Create Best Selling Content Using Content Analyzer and Content Template
We all know the value of high-quality content, but a good content will only sell in the market when it is optimized the right way. Planning a guest post or an external? Use the Content Analyzer to identify social shares, backlinks and content ranking on your published piece. Make sure your content is optimized to perform well on Organic search by making use of the SEMRush's Content Template tool.
SEMRush: The Downside
The tool is truly an eye-candy for those who love to perform SEO on website content. However, the keyword database for SEMrush is quite an extensive one. If you search for a keyword idea, it will list up to 70 pages of different options based on a number of factors such as keyword difficulty, density, volume and click through rate (CTR). Some SEO specialists claim that it can turn into a mind boggling situation for them when they are searching for the right term to use within their content.
Secondly, without a doubt, the tool is extremely user-friendly and easy to use. But, there is a lot of word on the market stating that the tool itself is something that doesn't go below the 'pro' tier anywhere. So, basically this tool is not one of the best resorts for those who are looking to start with SEO or are completely new users on the block. Besides, there are no white label options which the tool offers, so any detailed analysis report you are going to use in your presentation will have the SEMRush watermark on it.
The Final Wrap Up: SEMRush vs LongTailPro
So, there you go, we are finished with researching up both the tools. We know, it got real extensive and pretty brain-wrecking, but here's the wind up! Woot woot.
As you can see, we have discussed both the tools in detail with their plus points and we have also analyzed some of their downsides. Both tools are without a doubt, highly proficient for the keyword research market.
However…
If you are a complete newbie and you are looking to work with a great keyword research tool which can assist you with generating low competition, high traffic keywords on the market, then Long Tail Pro can be your best resort. It has everything you need to make your content rank perfectly on the organic search results. Plus, it comes with other APIs to integrate more suite of tools so you can perform SEO more effectively.
But, if you are an expert and who has been around the field for quite some time, then in our opinion, SEMRush is the best alternative for you. It's not just a single keyword research tool but contains a mix of other SEO analysis web tools that are not only amazing in performance, but greatly assists SEO specialists to deploy the best SEO practices for all individuals alike.
So that's all there is for the day folks, we hope you enjoyed reading the article and learned a bit about both. It's time to make a call as per which suits best for your particular needs.