Looking for free printable calendars 2019 to kick-start your year? Having access to printable calendars can get you started with a laser-focused mindset and replenished motivation in the new year.
Our team has designed some great printable calendars for 2019 that you can download and just start planning.
You can always use free Google calendars if you're looking for a digital solution. But sometimes you have to have a printable calendar for the year to keep yourself grounded.
Free Printable 2019 Calendars Anyone?
These free printable calendars (2019), are easy to download, or to share with your team. You can also print it and put it up on your office notice board to highlight key events for your staff.
Feel free to customize these 2019 printable calendars as you please. Or leave us a note in the comments if you are looking for something different.
---
Printable 2019 Calendar: City Scape
This beautiful printable calendar for 2019 can be used to inspire you with a high-level view of a city. Right click and save the picture, or feel free to download the PDF.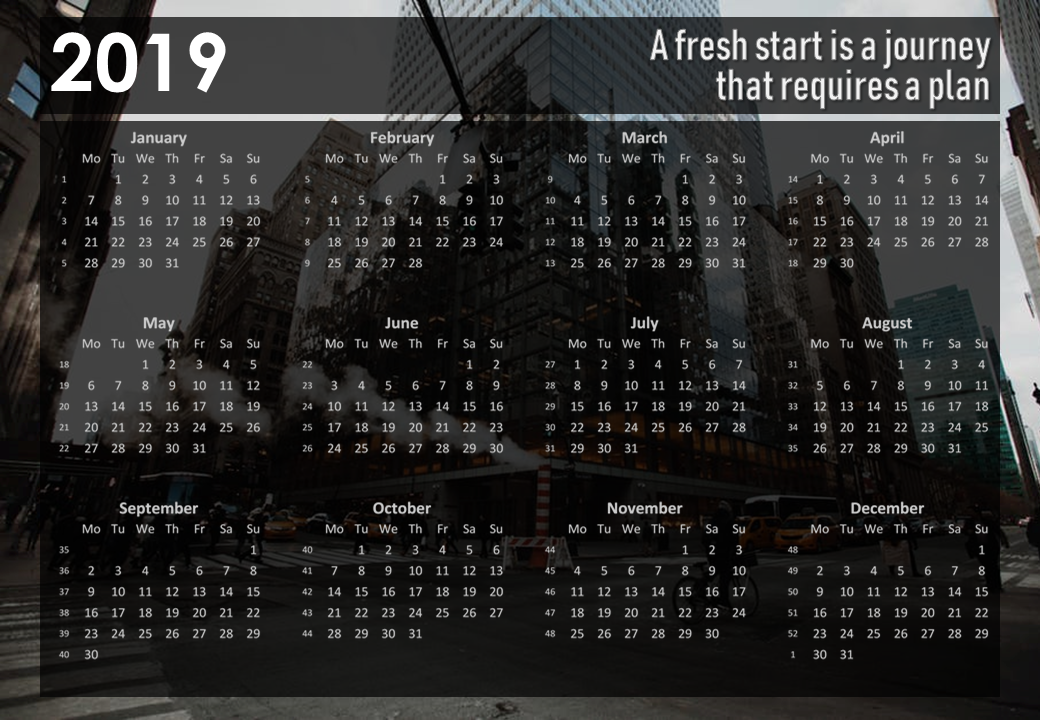 ---
2019 Printable Calendar: Stay Focused
Here is another great printable calendar 2019, that you can use if aim to focus on achieving your goals this year.
Save the PDF, and just print it out. Make the most of this year.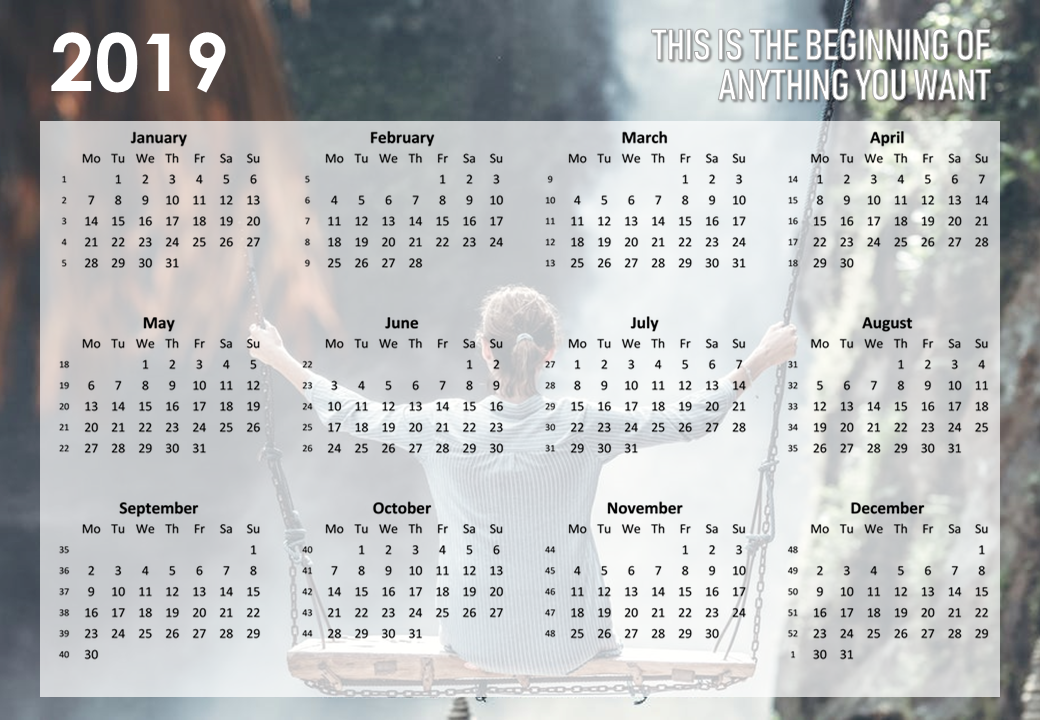 ---
2019 Printable Calendar: Plain White
If you're just looking for a plain white (basic) printable calendar 2019, then this might be perfect for you.
Feel free to download and share with your colleagues at work or your business partners.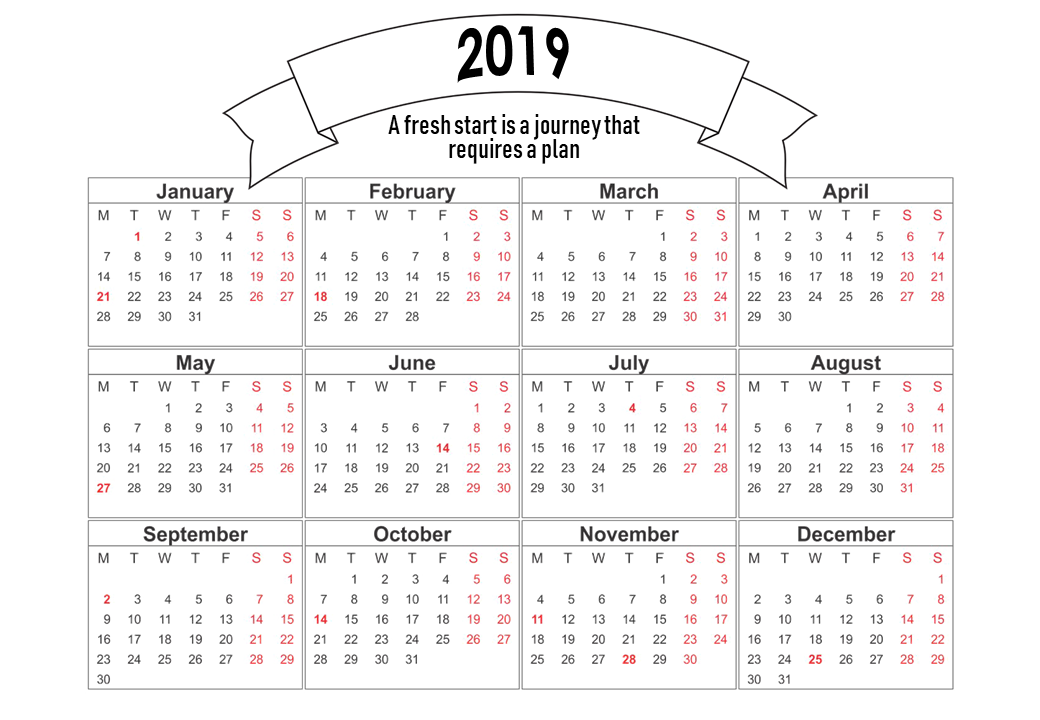 Need More Printable Calendar Designs?
Would you like us to design free monthly printable calendars as well? Or didn't find what you were looking for?
Feel free to leave a comment below and our designers can create them for you.