You can't begin your blogging journey without knowing what to blog about.
While some folks think it's acceptable to go on without a plan, understand that blogging is a huge commitment that requires a solid plan with a solid editorial calendar. And none of this is possible if you're not able to list down your goals and areas of interest.
So whether it's lifestyle, entrepreneurship, travel – finding that sweet spot is important if you want your blog to do well. In this post, we'll guide you on the basics of what to blog about and how you can select the right niche.
What to Write About In a Blog?
Starting a blog isn't exactly rocket science but it does require tons of research. Follow these steps if you're wondering what to blog about:
Selecting a Niche
The truth is, you may have an underlying passion for a hobby such as travelling or eating out but there are probably tons and thousands of blogs out there on the very same subject. However, not everyone has fully explored all areas of the same territory and that's exactly where you'll find the most opportunities. Here are a couple of questions you should ask yourself before selecting a niche:
Does this niche revolve around something you're passionate about?
Do you possess sound knowledge about this niche?
Is this a profitable niche?
Will this niche help you achieve your long-term goals?
Is this niche something you'd like to write about in the next couple of years?
Understand that it's perfectly fine if you want to branch out and explore new horizons in the future but in the meantime, figure out what you'd like to work with. Once you have a rough idea about your niche, shortlist a couple of blog names (learn how to come up with a blog name here).
Use Google Trends
The easiest way to analyze how popular your niche is by using Google Trends. This free tool will provide you with plenty of insight on a number of factors including:
Whether people are searching for your niche
How your niche is likely to do in the next couple of months
Now, while this isn't a fool-proof analysis, it's a good place to start, especially for beginners who want to stay away from complex tools. All you have to do is:
Jot down a couple of main terms for your niche(s)
Log on to Google Trends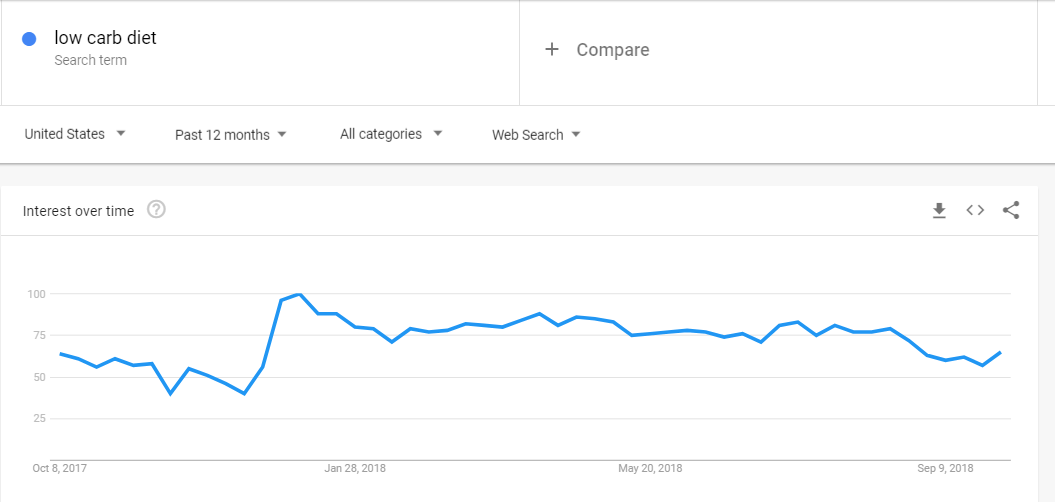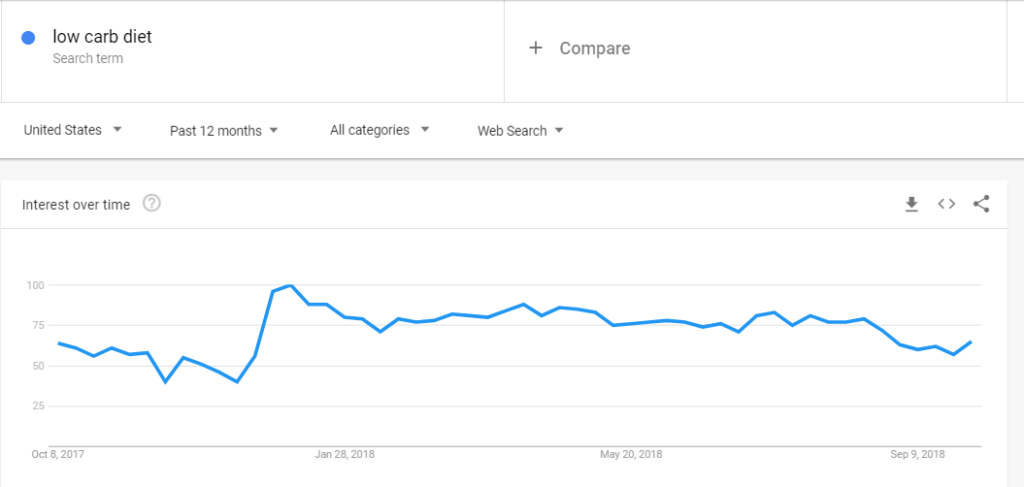 That graph indicates that while low carb diet is a popular topic, its interest has wandered down a bit. For more insight, users can click on the questions mark situated right next to "interest over time" to uncover what these numbers mean.
Now try comparing low carb diet to another term such as keto diet.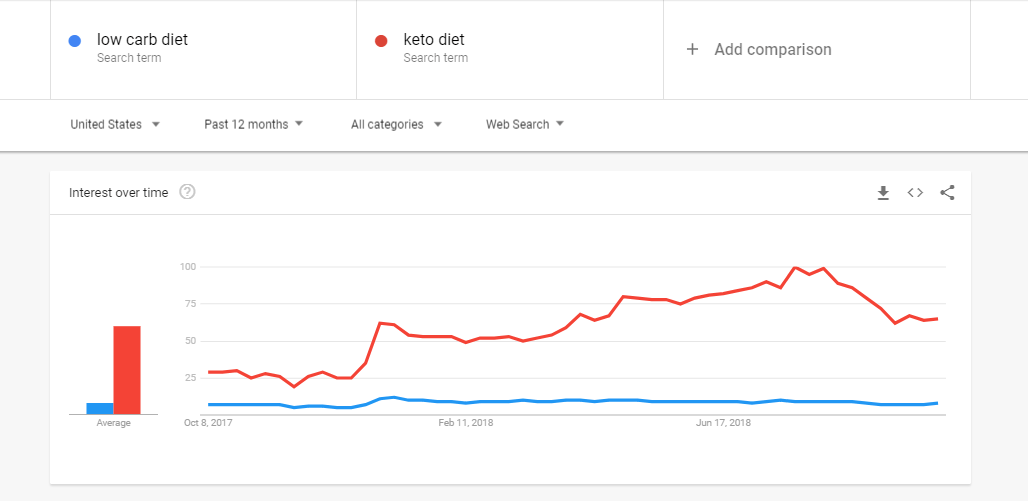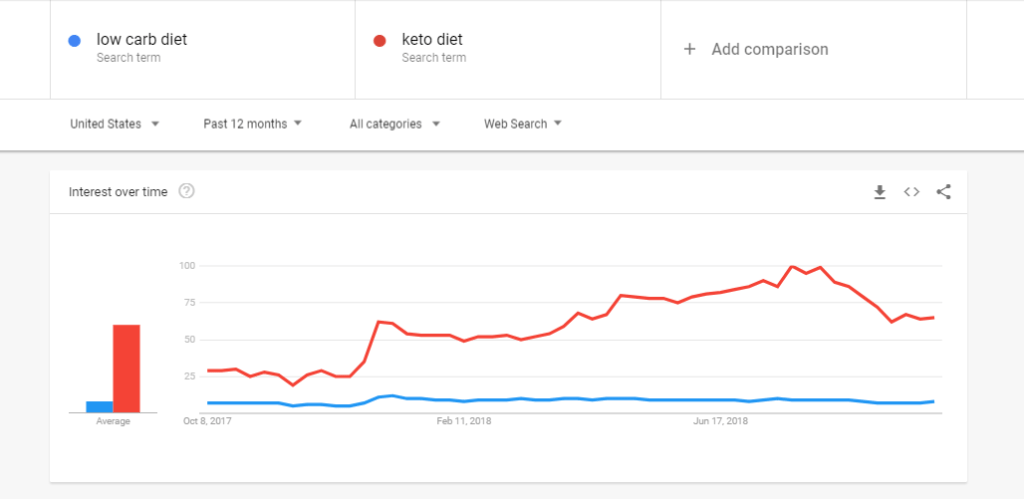 From the above graph, it's pretty clear that the keto diet is a much more popular and favorable topic. So, if you were planning on writing about both topics, you already know that keto diet is a good way to go.
Perform Keyword Research
Once you have shortlisted a couple of topics/niches and have a rough idea about how popular your niche is, the next step is keyword research. Understand that while Google Trends does shed light on how popular a term is, it does not reveal numbers and statistics that you would need to build a content strategy.
Your motive here is to find out how many people are searching for terms that you're about to blog about it. This is why you'll have to get started with keyword research. First things first, compile a list of keywords related to your niche and then analyze those keywords on a keyword research tool such as Ahrefs, Longtail Pro or SEMRush (we've written extensive reviews on all of them!)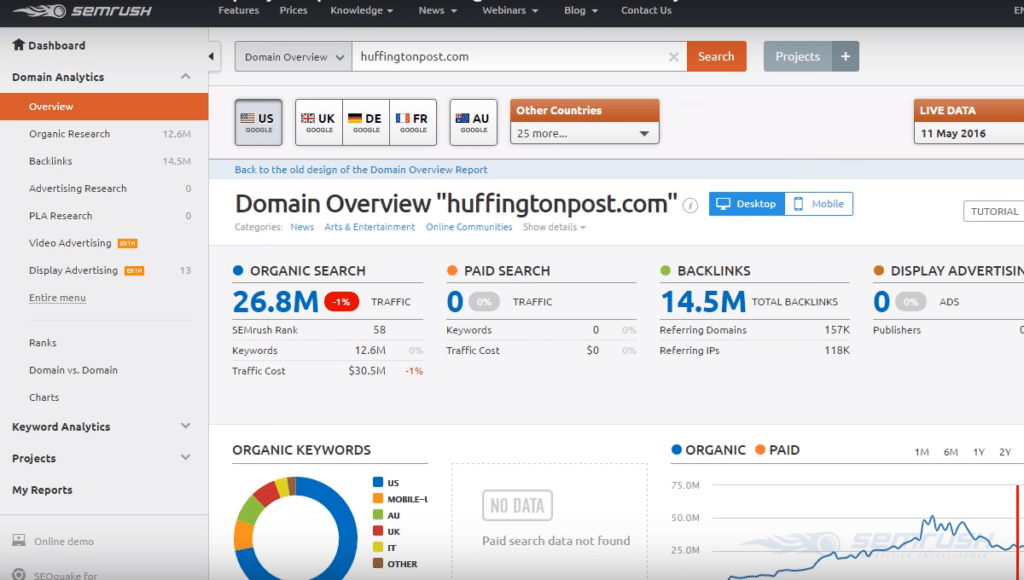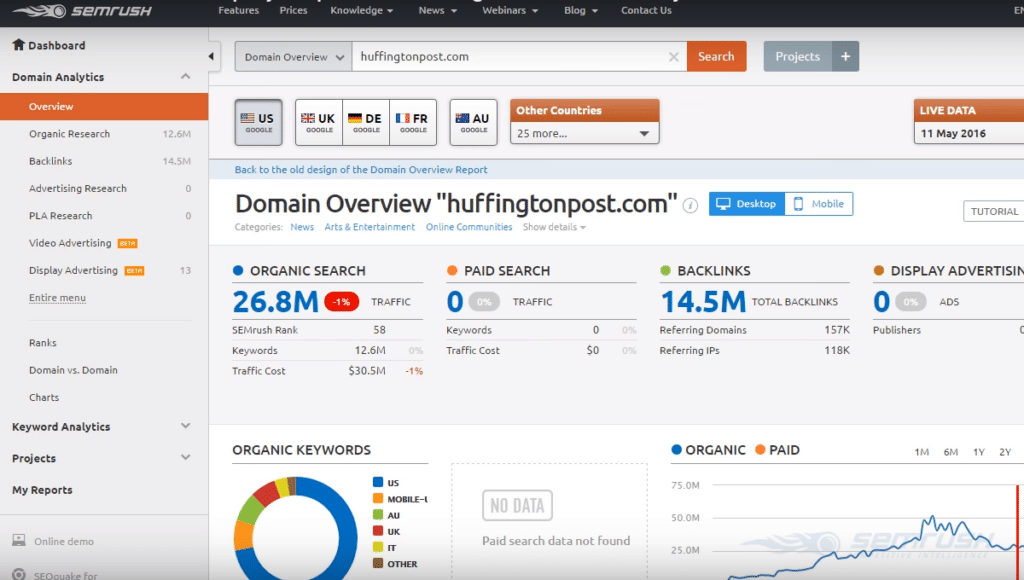 With the help of a keyword research tool, you'll be able to identify other related keywords, analyze your competition and much more. Preferably, write blog posts about search terms that have at least several thousand searches each month and are low competition. This is important if you want your blog posts to get noticed and do well.
Check out BuzzSumo
BuzzSumo's content research tool is one of the most potent and powerful tools for bloggers as far as social listening is concerned. Use this tool to identify what topics are trending and being shared across social media. Since each result is broken down according to social network, you'll be able to get an insight on each platform.
You can also check out Buzzsumo's Facebook Analyzer to identify trending topics on Facebook. Once you've had a look at currently trending posts, you can center your current plan for the week revolving around similar topics for fool-proof results.
What to Blog About: Wrapping it Up
We hope this guide will help you come up with ideas on what to blog about. It might require making a bit of an investment but purchasing the right tools early on will steer your blog towards the right direction.
How do you plan what to write about in your blog?
Tell us about it in the comments section below. Happy blogging!