If you're in need of the perfect pick-me-up, reading short inspiring quotes will certainly put you in a better mood. Life comes with a number of challenges but that doesn't mean you should give up and isolate yourself.
So, whether its work stress, peer pressure, or relationship problems that are dampening your spirits, here are a couple of short inspiring quotes that we're sure you'll love.
Inspiring Quotes about Life
When was the last time you were grateful for being alive? Yes, we humans have a knack for taking things for granted. Stop for a minute and look at the world around you: it's absolutely stunning!
It's time you take charge and spring into action because not a moment should be wasted. Oscar Wilde once wrote:
"We are all in the gutter, but some of us are looking at the stars."
Now while it's true that we all have our own struggles but that doesn't mean we should all fall down into the depths of despair. Here, Wilde talks about the special ones – the ones who take charge of their own fate and are rebellious and optimistic enough to look up at the stars. That's how you should be. Challenge yourself and don't bemoan about the past.
Here are a couple of short inspiring quotes to live by:
"This too shall pass" – Persian proverb
"Faith is the art of holding on to things your reason has once accepted, in spite of your changing moods." –C.S. Lewis
"Life's too mysterious to take too serious." —Mary Engelbreit
"If you want to go fast, go alone. If you want to go far, go together."—African proverb
"Believe you can and you're halfway there."—T. Roosevelt
"Those who don't believe in magic will never find it."—Roald Dahl
"It does not do to dwell on dreams and forget to live."—Albus Dumbledore, Harry Potter and the Sorcerer's Stone
"It's supposed to be hard. If it were easy, everyone would do it."—Jimmy Dugan, A League of Their Own
"Clear eyes, full hearts, can't lose." —Dillon Panthers, Friday Night Lights
"Yesterday's the past, tomorrow's the future, but today is a gift. That's why it's called the present." – Ben Keane
"You must be the change you wish to see in the world." –Mahatma Gandhi
"When I let go of what I am, I become what I might be."–Lao Tzu
"Live each day as if your life had just begun."–Johann Wolfgang Von Goethe
"The only way of finding the limits of the possible is by going beyond them into the impossible." – Arthur C. Clarke
"Creativity Is Intelligence Having Fun." –Albert Einstein
"The only way to do great work is to love what you do. If you haven't found it yet, keep looking. Don't settle." – Steve Jobs
"Kindness is always fashionable, and always welcome." – Amelia Barr
"It is better to travel well than to arrive." – Buddha
"Look deep into nature, and then you will understand everything better." – Albert Einstein
"If you carry joy in your heart, you can heal any moment." – Carlos Santana
Inspirational Short Quotes about Moving forward
It's time you get back on your feet again and pursue your one true passion. Don't let the setbacks you've experienced in the past get in the way of your dreams for the future.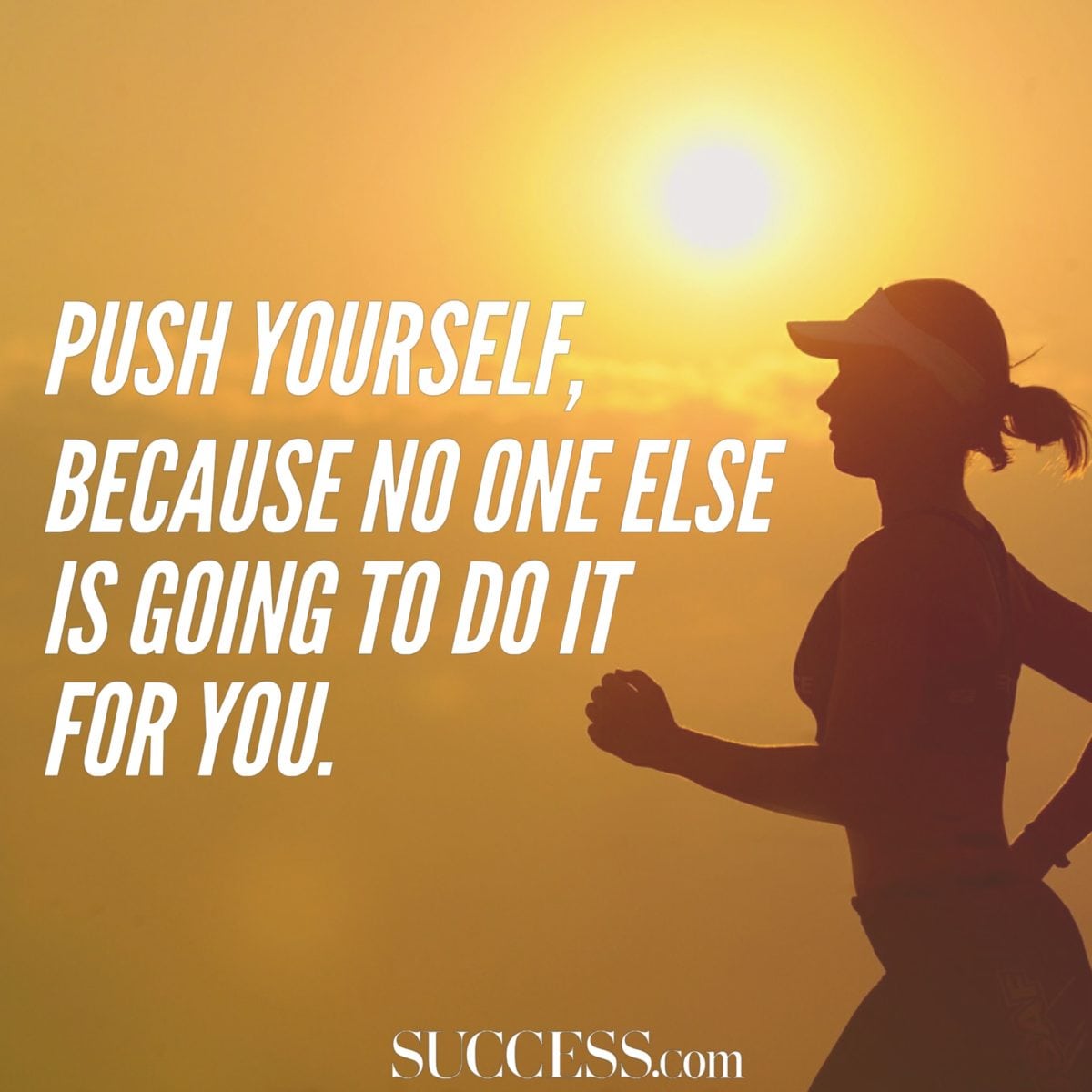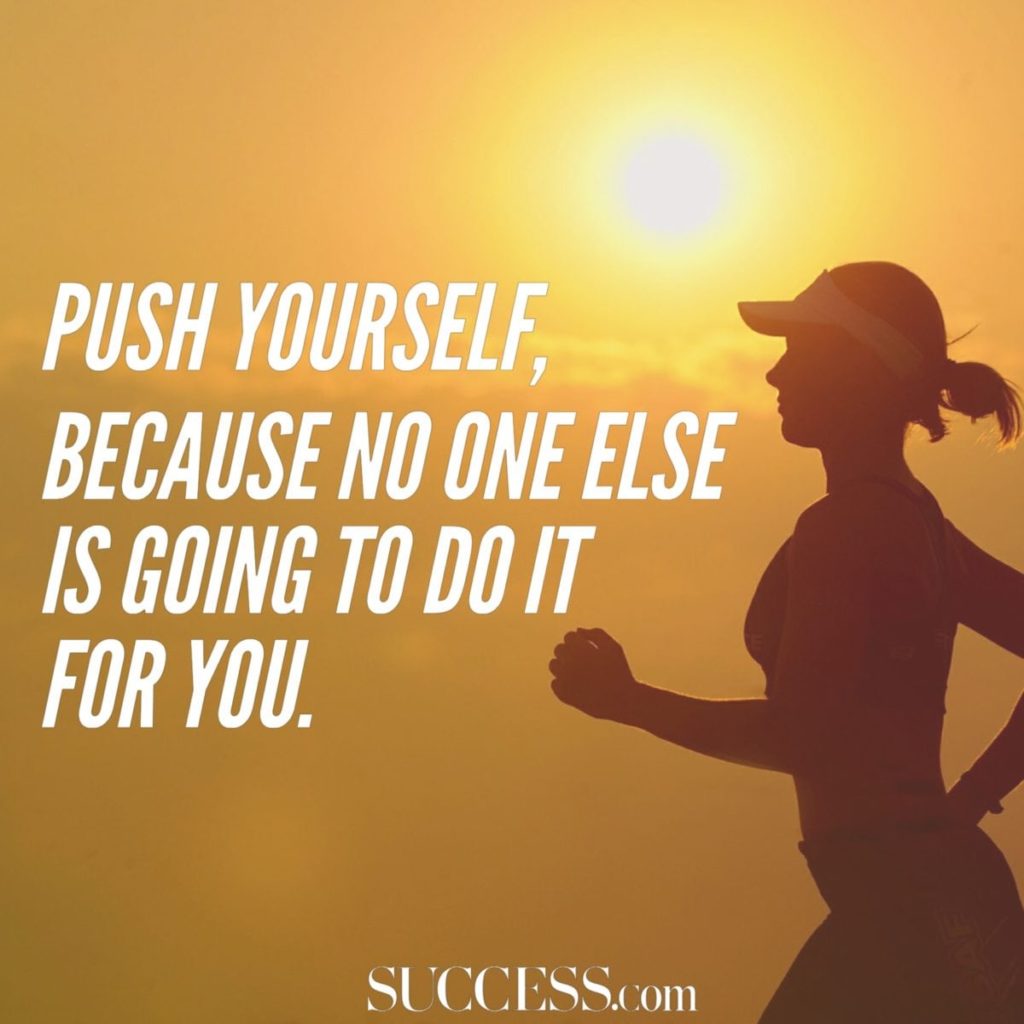 Surround yourself in the company of people that will motivate you to do your best. But at the end of the day, t's only you who can turn things around for yourself.
Here are some short inspiring quotes that might encourage you to stay inspired and move forward:
"Do not let what you cannot do interfere with what you can do."– John Wooden
"The best revenge is massive success." – Frank Sinatra
Don't be afraid to stand for what you believe in, even if that means standing alone. – Andy Biersack
"Don't worry about failures, worry about the chances you miss when you don't even try." – Jack Canfield
"Life is like photography. You need the negatives to develop." – Unknown
"Opportunities don't happen. You create them." – Chris Grosser
"No one can make you feel inferior without your consent." – Eleanor Roosevelt
"The successful warrior is the average man, with laser-like focus." – Bruce Lee
"Motivation is what gets you started. Habit is what keeps you going." –Jim Ryun
"If you're going through hell, keep going." – Winston Churchill
We hope you enjoyed our selection of inspiring short quotes! Couldn't find your favorite one on the list? Tell us about it in the comments below!