Meaningful quotes about life can encourage an individual to do some soul searching, ask deeper questions, and reflect on the unsaid principles of everyday life. There is a lot of wisdom behind them, and these sayings are quoted by people who have seen life from different perspectives.
Last month, we pondered over the meaning of life, and posted a large list of life quotes. It was a great experience. Every once in a while, one should take a step back from our 'very' busy lives in today's times, and think about the things that matter. For us, it starts with a mobile phone detox that helps us get away from the thousands of messages we get bombarded with everyday.
Continuing our streak of posting about life, inspiration and psychology posts, we've put together a size-able list of meaningful quotes that will make you think about life. A lot of these quotes are so powerful that they may lead you to question everything that you are used to. Then you might also find some quotes to be very motivational, and about fulfilling yourself.
Read this post when you have time, and only then you will understand the impact these meaningful quotes can have on you.
One thing to note though, not all of these quotes might be meaningful to you. Every individual is different. Every individual comes from a different background, a unique upbringing. Every individual lives through varying situations in life. And last but not the least, every individual has a different need state.
Some people might be looking for inspiration at work; others might be fighting a serious health concern. Hopefully, you get the point.
Wait A Minute…
How Can a Handful of Meaningful Quotes Help Someone?
When you're stuck in lifeWell, reading some meaningful quotes can help someone in a number of ways.
Firstly, it's the realization that you are not the only person going through the challenges or life scenarios.
Secondly, your life's situation may not be unique, someone more important may have gone through similar experiences.
Third, it's like validation coming from a famous (not always) person.
Fourth, if the quotes and saying are coming from a popular individual , or someone you look up to, chances are you will be more receptive to what they have to say.
Fifth, these meaningful quotes (if you find them meaningful, that is) might nudge you into taking different perspectives, that you were not able to before reading them.
Lastly, in life everyone goes through a rough patch due to various reasons. And personally, I find that reading some deep and meaningful sayings reprograms my brain to think positively. Your mind controls everything, including how you feel and how much effort you are willing to put into something.
Trust us, some of these quotes will change you as a person and how you see life (only if you follow the wisdom behind them).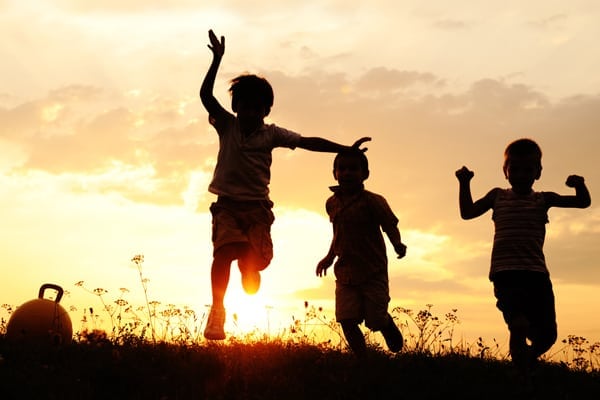 18 Deep Meaningful Motivational Quotes
The first collection is of meaningful quotes that can help motivate you in life. I have a friend who makes some of these quotes a motto of his life, to achieve the goals that he otherwise would not.
He uses them to reprogram and retrain his mind to get over any laziness and acts of procrastination that he may succumb to.
If you truly connect with and understand the essence of these inspiring sayings, they will help you achieve things you never thought you could. They will help you stand back up again and again, everytime you fall.
Falling is not failing, because you keep trying to get to the finish line. If you stop trying. If you stop getting up. That's when you have truly failed yourself.
Life doesn't go easy on anyone. It's the lens we look at things from that changes everything around us. That is the power of perception.
And that is what we feel these meaningful quotes can help you accomplish. A powerful mind that doesn't shy away from getting what it wants:
Believe you can and you're halfway there. —Theodore Roosevelt
Do or do not. There is no try. —Yoda
Don't judge each day by the harvest you reap but by the seeds that you plant. —Robert Louis Stevenson
I can't change the direction of the wind, but I can adjust my sails to always reach my destination. —Jimmy Dean
I've learned that people will forget what you said, people will forget what you did, but people will never forget how you made them feel. —Maya Angelou
I've missed more than 9000 shots in my career. I've lost almost 300 games. 26 times I've been trusted to take the game-winning shot and missed. I've failed over and over and over again in my life. And that is why I succeed. —Michael Jordan
If you hear a voice within you say "you cannot paint," then by all means paint and that voice will be silenced. —Vincent Van Gogh
If you look at what you have in life, you'll always have more. If you look at what you don't have in life, you'll never have enough. —Oprah Winfrey
It is during our darkest moments that we must focus to see the light. —Aristotle Onassis
Life is 10% what happens to me and 90% of how I react to it. —Charles Swindoll
Nothing is impossible, the word itself says "I'm possible"! —Audrey Hepburn
Perfection is not attainable, but if we chase perfection we can catch excellence. —Vince Lombardi
Remember no one can make you feel inferior without your consent. —Eleanor Roosevelt
To handle yourself, use your head; to handle others, use your heart. —Eleanor Roosevelt
Too many of us are not living our dreams because we are living our fears. —Les Brown
Twenty years from now you will be more disappointed by the things that you didn't do than by the ones you did do, so throw off the bowlines, sail away from safe harbor, catch the trade winds in your sails. Explore, Dream, Discover. —Mark Twain
Whatever the mind of man can conceive and believe, it can achieve. —Napoleon Hill
Whether you think you can or you think you can't, you're right. —Henry Ford
What Makes a Good & Meaningful Life?
Here is a video by a psychiatrist, named Robert Waldinger, speaking about a research that lasted for 75 years and studied men from a very young age till when they were old. This is one of our favourite videos, that opened our eyes to the small things that matter the most in life.
This video sums up the wisdom behind a meaningful and a happy life.
List of 20 Meaningful Quotes About Life
As mentioned earlier, we posted tons of quotes about life a while ago. Here is another list of some meaningful quotations by a list of influential people about life, and how everything falls into place with time.
These quotes a deep and thought provoking. They help us to stop for a moment in our fast paced lives, and really observe different facets of life from varying degrees.
Personally, we feel quotes similar to these can help us become better human beings by taking learnings from others who're more enlightened. It's like a beam of blessed-light that we should aim to seek benefits from.
Change starts from within. And that's exactly what these inspiring and thought provoking quotes will help you achieve with time. Some of them might lit a fire inside you. Other quotes might help you realize a perspective that you could never wrap your head around.
Despite type of internal change you seek from these meaningful life quotes, this list will be helpful for you.
"All our dreams can come true if we have the courage to pursue them." – Walt Disney
"A man cannot be comfortable without his own approval." — Mark Twain
"A wise man will be master of his mind. A fool will be its slave." – Publilius Syrus
"Alice: This is impossible. The Mad Hatter: Only if you believe it is."
"All that we see or seem is but a scream within a scream." — Edgar Allen Poe
"Always forgive your enemies, nothing annoys them so much." — Oscar Wilde
"Be a voice, not an echo." — Albert Einstein
"Be who you are and say what you feel because those who mind don't matter and those who matter don't mind." – Dr. Seuss
Be yourself, everybody else is already taken." – Oscar Wilde
"Before you embark on a journey of revenge, dig two graves." — Confucius
"Both optimists and pessimists contribute to our society. The optimist invents the airplane, and the pessimist the parachute." — Gil Stein
"Character is doing the right thing when nobody's looking." — J.C. Watts
"Courage is grace under pressure." – Ernest Hemingway
"Don't cry because it's over, smile because it happened." – Dr. Seuss
"Do not wish for, what you will not work for." — Unknown
"Don't go around saying the world owes you something. The world owes you nothing. It was here first." — Mark Twain
"Don't make a permanent decision for a temporary emotion." — unknown
"Every saint has a past. Every sinner has a future." — Oscar Wilde
"Everyone thinks of changing the world, but no one thinks of changing himself." – Leo Tolstoy
"For every minute you remain angry, you give up 60 seconds of peace of mind." — Ralph Waldo Emerson
"Forgiveness doesn't mean you excuse the crime. It only means you are no longer willing to be the victim." — Unknown
"Have you ever noticed how "What the hell" is always the right decision to make?" – Terry Johnson
"He that is good for making excuses, is seldom good for anything else." — Benjamin Franklin
"He who angers you, conquers you." — Elizabeth Kenny
"How wonderful it is that nobody need wait a single moment before starting to improve the world." – Anne Frank
"I am not what happened to me. I am what I choose to become." — Carl Jung
"I cannot teach anybody anything. I can only make them think." – Socrates
"I have the simplest of tastes. I am always satisfied with the best." — Oscar Wilde
"If you are not willing to risk the usual, you will have to settle for the ordinary." – Jim Rohn
"It does not matter how slowly you go, so long as you do not stop." – Confucius
"It is not the strongest of the species that survive, nor the most intelligent, but the one most responsive to change." – Charles Darwin
"I'm rarely bored alone; I am often bored in groups and crowds." — Laurie Halgoe
"If it wasn't for failures, I wouldn't know what strength looked like." — Byron Pulsifer
"If the simple things in life don't put a smile on your face, then you will never truly be happy." — unknown
"If you don't like something change it. If you can't change it, change your attitude. Don't complain." — Maya Angelou
"If you tell the truth, you don't have to remember anything." — Mark Twain
"Ignorance more frequently begets confidence than does knowledge." — Charles Darwin
"It doesn't matter if I don't succeed in something. What matters is if I learn from my mistakes." — Linda Evans
"Life is too short to spend another day at war with yourself." — Confucius
"Learn from yesterday, live for today, hope for tomorrow. The important thing is not to stop questioning." – Albert Einstein
"Make is simple, but significant." — Don Draper
"Many of life's failures are people who did not realize how close they were to success when they gave up." — Thomas Edison
"Money and success don't change people; they merely amplify what is already there." – Will Smith
"Most people are other people. Their thoughts are someone else's opinions, their lives a mimicry, their passions a quotation." – Oscar Wilde
"Most people would learn from their mistakes, if they weren't so busy denying them." — Harold J. Smith
"No matter the time of day, no matter who is watching, and no matter what the situation, personal integrity doesn't take a holiday." — Byron Pulsifer
"Nobody can bring you peace but yourself." — Ralph Waldo Emerson
"Not all those who wander are lost." — J.R. R. Tolkein
"Nothing haunts us like the things we don't say." — Mitch Albom
"Nothing, everything, anything, something: if you have nothing, then you have everything, because you have the freedom to do anything without the fear of losing something." – Jarod Kintz
"Once you choose hope, anything's possible." – Christopher Reeve
"Opportunities don't happen. You create them." – Chris Grosser
"People take different roads seeking fulfillment and happiness. Just because they are not on your road, doesn't mean they've gotten lost." — Dalai Lama
"Shared joy is double joy; shared sorrow is half a sorrow." — Swedish Proverb
"Success if getting what you want. Happiness is wanting what you get." — Dale Carnegie
"Success is not to be pursued; it is to be attracted by the person you become." – Jim Rohn
"Someone is sitting in the shade today because someone planted a tree a long time ago." – Warren Buffett
"Sometimes you can't see yourself clearly until you see yourself through the eyes of others." – Ellen DeGeneres
"Success is most often achieved by those who don't know that failure is inevitable." – Coco Chanel
"Success is walking from failure to failure with no loss of enthusiasm." – Winston Churchill
"Success? I don't know what that word means. I'm happy. But success, that goes back to what in somebody's eyes success means. For me, success is inner peace. That's a good day for me." – Denzel Washington
"The day the power of love overrules the love of power, the world will know peace." – Gandhi
"The dictionary is the only place where success comes before work." — Mark Twain
"The distance is nothing; it's only the first step that is difficult." — Marquise du Deffand
"The greatest barrier to success is the fear of failure." — Eriksson
"The joy in life is to be used for a purpose. I want to be all used up when I die." — George Bernard Shaw
"The mind is everything. What you think, you become." — Buddha
"The odds of hitting your target go up dramatically when you aim at it." — Mal Pancoast
"The only person you are destined to become, is the person you decide to be." — Ralph Waldo Emerson
"The only way a relationship will last, is if you see your relationship as a place you go to give, and NOT a place you go to take." — Anthony Robbins
"The whole problem with the world is that fools and fanatics are always so certain of themselves, and wiser people so full of doubts." – Bertrand Russel
"The worst loneliness is not to be comfortable with yourself." — Mark Twain
"The grand essentials of happiness are: something to do, something to love, and something to hope for." — Allan K Chalmers
"There is no beauty without some strangeness." — Edgar Allen Poe
"There is no need for temples, no need for complicated philosophies. My brain and my heart are my temples; my philosophy is kindness." – Dalai Lama
"There is no substitute for hard work." — Thomas Edison
"There is nothing either good or bad, but thinking makes it so." – William Shakespeare
"Things do not change; we change." – Henry David Thoreau
"Take up one idea. Make that one idea your life – think of it, dream of it, live on that idea. Let the brain, muscles, nerves, every part of your body be full of that idea, and just leave every other idea alone. This is the way to success." – Swami Vivekananda
"There is no easy walk to freedom anywhere, and many of us will have to pass through the valley of the shadow of death again and again before we reach the mountaintop of our desires." – Nelson Mandela
"Things work out best for those who make the best of how things work out." – John Wooden
"Try not to become a person of success, but rather try to become a person of value." – Albert Einstein
"To be great, is to be misunderstood." — Ralph Waldo Emerson
"To be yourself in a world that is constantly trying to make you something else, is the greatest accomplishment." — Ralph Waldo Emerson
"To forgive is to set a prisoner free and discover that the prisoner was you." – Lewis B. Smedes
"To know even one life has breathed easier because you have lived. This is to have succeeded." — Ralph Waldo Emerson
"To live is the rarest thing in the world. Most people exist, that is all." — Oscar Wilde
"Try and fail, but don't fail to try." — Stephen Kaggwa
"Two things are infinite: the universe and human stupidity; and I'm not sure about the universe." – Albert Einstein
"We are all in the gutter, but some of us are looking up at the stars." — Oscar Wilde
"We ARE our choices." — J.P. Sartre
"Well done is better than well said." — Benjamin Franklin
"What is love? Love is absence of judgement." — Dalai Lama
"What lies behind us, and what lies before us, are tiny matters compared to what lies within us." — Ralph Waldo Emerson
"What you do speaks so loud, that I cannot hear what you say." — Ralph Waldo Emerson
"When I let go of what I am, I become what I might be." — Lao Tzu
"When you complain, you make yourself the victim. Leave the situation, change the situation, or accept it. All else is madness." — Eckhart Tolle
"Wise men speak because they have something to say; fools because they have to say something." – Plato
"Whenever you see a successful person, you only see the public glories, never the private sacrifices to reach them." – Vaibhav Shah
"You only live once, but if you do it right, once is enough." – Mae West
"You talk when you cease to be at peace with your thoughts." – Kahlil Gibran
Any Other Quotes You Find Meaningful?
Whether you're stuck in life emotionally, financially, professionally, or personally, deep breathing is often advised. It's important to take a step back sometimes, and reflect on things we should be grateful for. These life quotes can be our secret to happiness.
We just need to hit pause every once in a while, and stop wearing our life's stress on our sleeves.
Do you have a quote that means a lot to you and your life? We'd love to hear from you. Let us know in the comments section below.