If you're tired of living by the budget, it's time you stock up on the best passive income books and learn from the experts.
Setting up multiple streams of income is the best decision you can ever make for yourself. After all, who doesn't want to ensure their financial security and freedom in the long run? But setting up investment channels and business activities can be overwhelming, especially if you don't know where to start.
While there are plenty of resources on the internet, nothing is more invaluable than the advice experts have to offer. For this reason, we've compiled a list of some of the best passive income books you can get your hands on.
Top Books on How to Earn Passive Income
If you've been waiting for a sign, this is it. This is your chance to turn things around and hop aboard the passive income trend, here are a couple of the best passive income books that'll get you started:
1.     The $100 Startup by Chris Guillebeau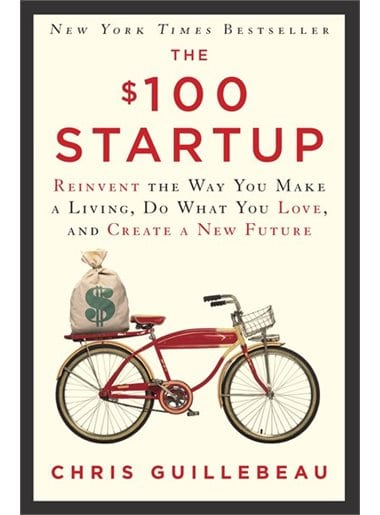 What does it take to live a life that's both fulfilling and rewarding?
In this book, Chris Guillebeau talks beyond money and urges people to live a life full of meaning and purpose (whilst earning well). It's not a step-by-step guide that'll teach you how to set up a business, instead, the book's written to inspire others to turn their lives around.
The $100 Startup includes 50 intriguing case studies of entrepreneurs who have managed to build a business from a modest investment (believe it or not but we're talking $100 or less here). Most of these cases revolve around people who didn't have any extraordinary skills. Instead, these entrepreneurs monetized their passions and revamped their lives.
We'd tell you more about the book, but in essence of Guillebeau's philosophy, why teach a man how to fish if you can sell him the fish instead?
2.     Invisible Selling Machine by Ryan Deiss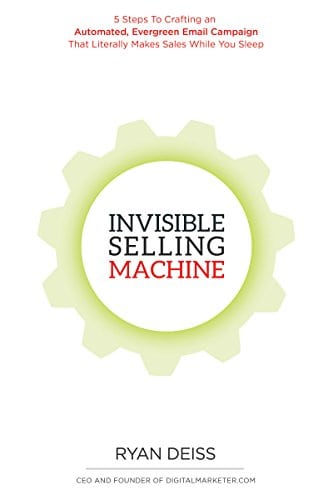 E-mail marketing could possibly be the best way to turn your life around. Invisible Selling Machine offers some neat tricks on how you can kick-start your business with a solid foundation. The book touches on a number of subjects including buyer segmentation, content creation and much more! It's basically loaded with all kinds of advice that'll help you move forward on the road to generating passive income.
You're likely to get the most out of this book if you have prior computer knowledge. This'll allow you to take complete advantage of this book.
3.     Smart Couples Finish Rich by Avid Bach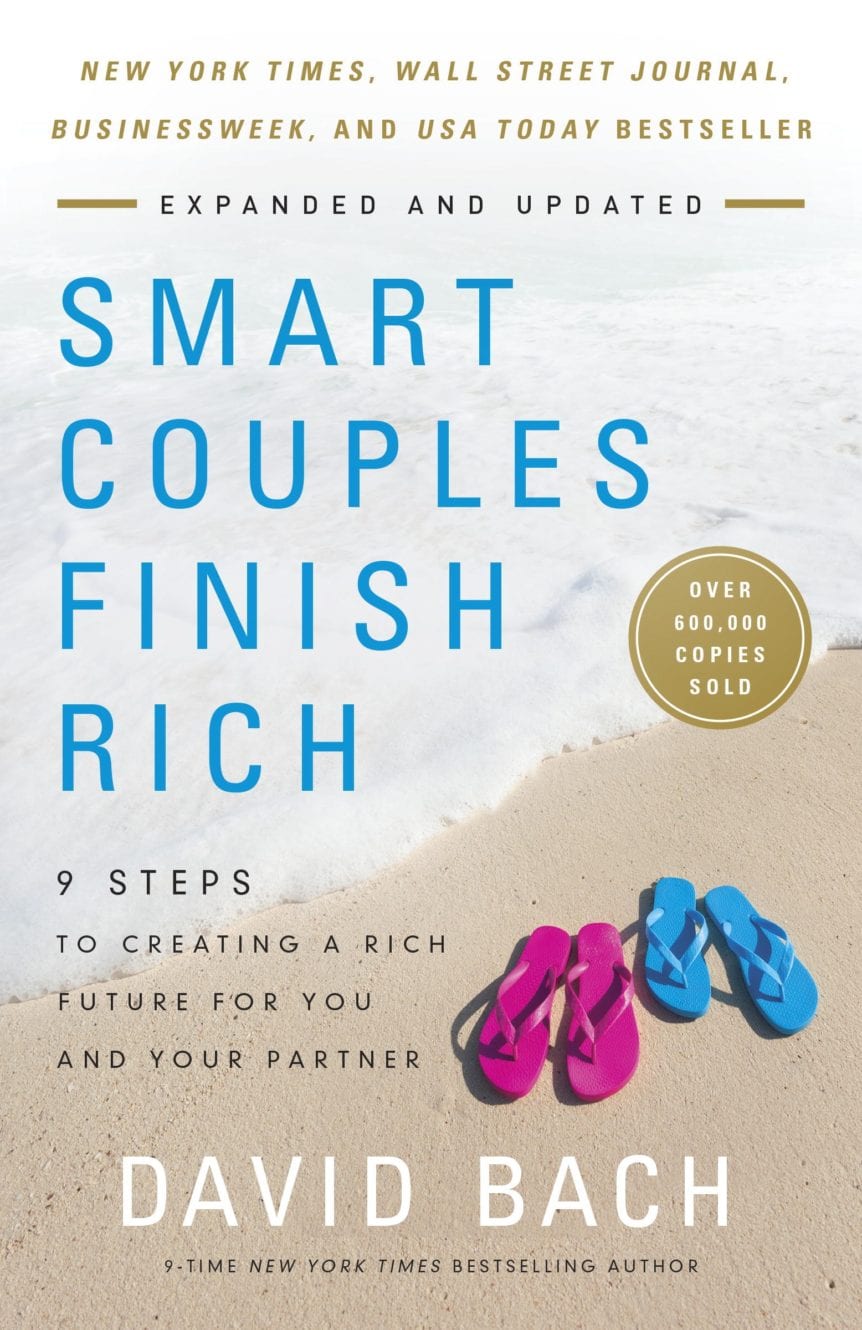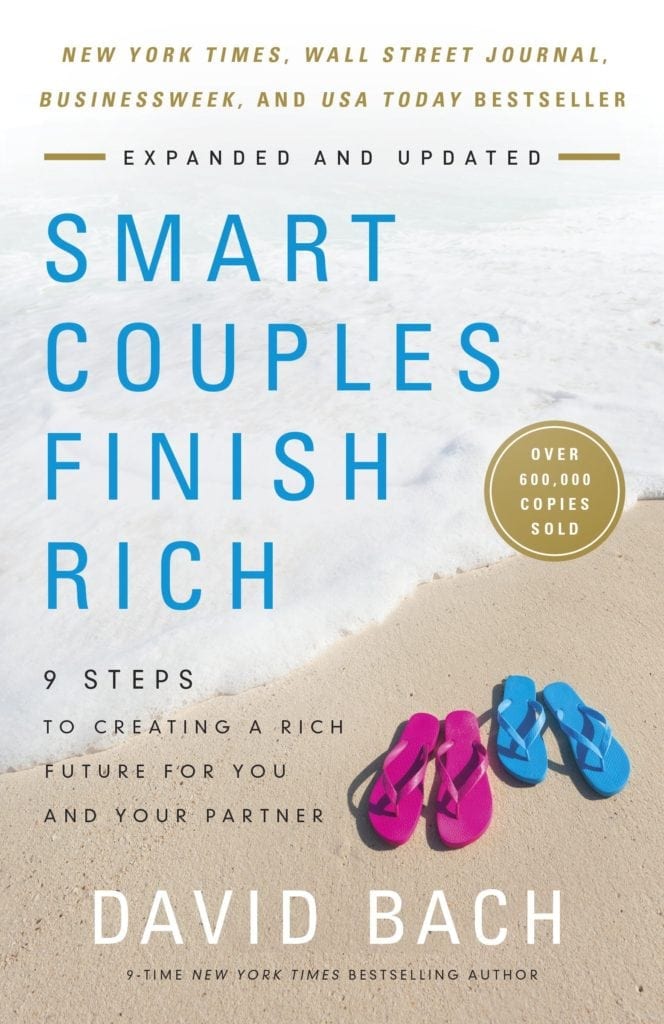 You probably dream about growing old with the love of your life. Well, trust us, that dream could get a lot better if you could take a nice vacation every now and then and didn't have to worry about low retirement funds. In this book, Avid Bach talks about building a financially sound life with the person you love.
It includes easy-to-use tools that are designed to help couples from all walks of life. You could be newly married, aging gracefully or planning for retirement – the works. This timeless classic is one of America's most loved money books that'll teach you how to manage your finances, invest in the right avenues and set up passive streams … together.
Because, in the words of Bach, couples who plan their finances together, stay together (we can only hope it works that way).
4.     The 4-Hour Workweek by Timothy Ferriss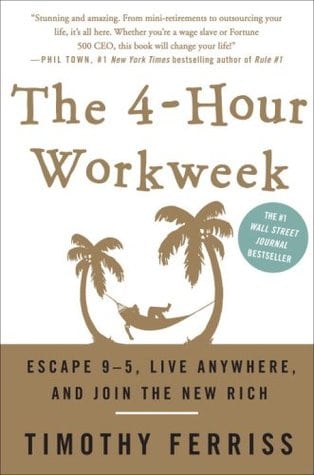 You've probably stumbled upon this title before but haven't picked it up yet, now's probably the time. We don't want to sound cliché but Timothy Ferriss has managed to help thousands of people in the country, even if he does have a questionable reputation for being a sociopath, he definitely knows what he's talking about.
This #1 Wall Street Journal Bestseller gives you a lot to look forward to about finding a niche you love, outsourcing your life and investing on the right tribe. It also demystifies the whole concept of passive earning. It may seem easy on the surface but behind a successful business is hours and hours of work that onlookers don't often pay heed to.
5.     Kaching by Joel Comm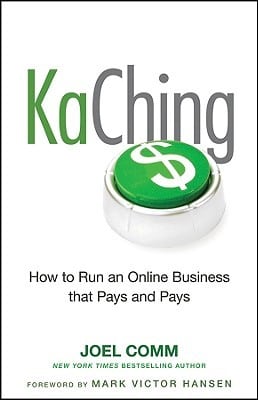 Kaching is a terrific book for people who want to make money online. It's great for beginners who might not know much about internet marketing or setting up a website. The book includes five primary methods of generating revenue online with detailed, actionable strategies and techniques. All of the methods have been broken down into easy-to-understand (and implement) steps.
This step-by-step guide will provide you clear guidelines on how to drive paying customers and run a successful online business.
6.     Click Millionaires by Scott Fox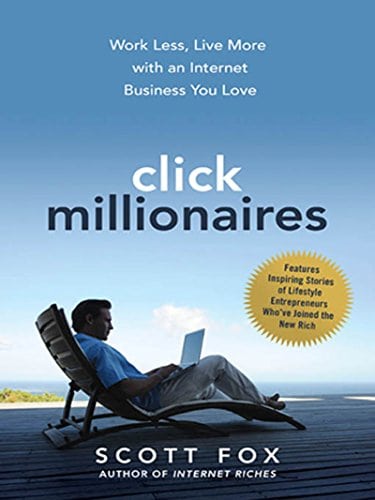 The American Dream isn't about being locked up inside a cubicle anymore. Today, it's all about running a successful business in your garage or home office. Not to mention, living the dream is all about doing what you love.
This book will walk you through the best ways to leverage online marketing, outsource talent and basically make more money while working a lot less. Apart from all the killer advice in this book, Fox also emphasizes the importance of maintaining work-life balance. Plus, this book isn't unlike any other online business guide because it contains practical steps that will build your career along starting with how to sort out your life.
Best Passive Income Books: The Wrap Up
We hope you've enjoyed our list of the Best Passive Income Books. Believe it or not but these books could be your holy grail to financial security.
While knowledge is power, we hope you implement everything you're about to learn using these books.
Is there something you'd like to add? Tell us about it in the comment section below.