Wondering how to make quick money?
We get it. Money doesn't grow on trees but contrary to popular belief, earning extra cash doesnt always have to be difficult.
Whether you're trying to pay off some debt or need to get your car repaired, we've got you covered. In this detailed post, we'll be discussing some easy-breezy and quick ways to pack those extra dollars.
So what are you waiting for? Let's get started.
How to Make Quick Money
For your convenience, we've broken down this list into a number of different sections. This'll hopefully make it easier for you to choose the best method and navigate your way around this post.
Ways to Make Money That Don't Require Skills
It may sound too good to be true but you don't always have to be good at something to make money fast (we're not kidding). Here are some quick money making ideas that don't require any skills at all:
1.      Browse the Web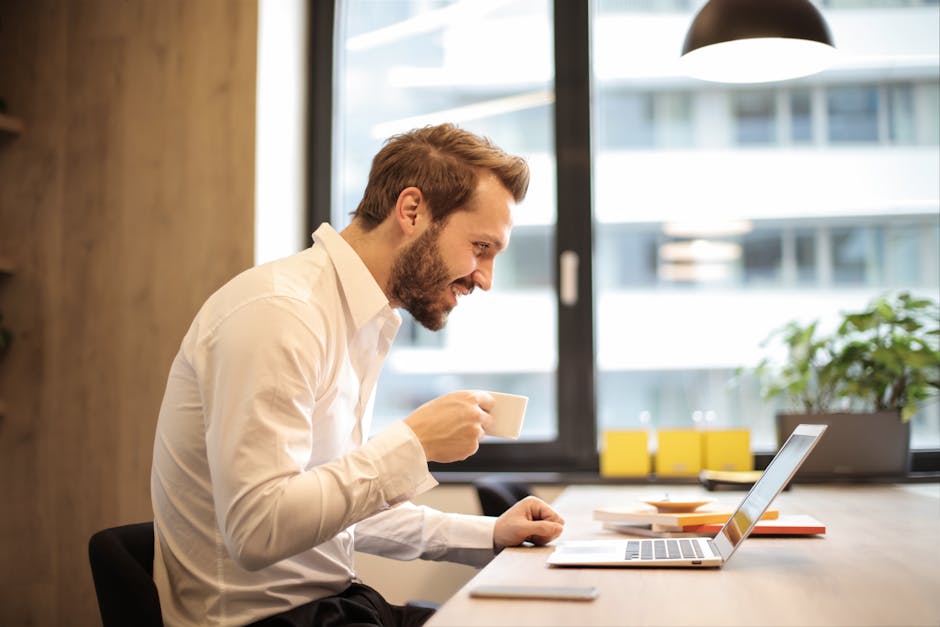 Now you can make the most out of your lunch break (and appear busy at the same time!).
Get paid for browsing the internet!
Websites such as Swagbucks and Qmee.com allows users to bag rewards for using search engines such as Bing, Google and Yahoo. All you have to do is download an add-on in your web browser, once that's taken care of, you'll notice sponsored results every time you use a search engine.
These results cash rewards that you can collect easily. One of the best things about Qmee is that it doesn't have a minimum limit to withdraw cash. So basically, you can withdraw cash whenever you want to via Paypal, cool huh? And best of all, sign up is completely free too.
Alternatively, you can also use BingRewards to redeem gift cards and coupons for simply using the search engine.
2.      Fill Online Surveys
Thanks to websites like Survey Junkie, you can actually get paid for sharing your opinions (that's got to boost your self-esteem a little!)
Anyway, a number of companies are willing to pay YOU for telling them how they can improve their services and products. All you have to do is create an account on Survey Junkie and the website will automatically match surveys according to your profile.
Once that's taken care of you, you can complete surveys on the go, whenever you want. This'll earn you all kinds of virtual points which you can redeem via e-Giftcards or PayPal. So yeah, you can easily earn a couple of dollars while you're binge-watching your favorite TV shows or during your lunch break at work.
Not only are these surveys incredibly easy to fill but you'll also be rewarded with 25 extra points the moment you sign up. Sounds neat, doesn't it?
Alternatively, you can also check out similar websites such as Inbox Dollars, Survey Rewardz, Swagbucks, Nielsen Panel, and Toluna.
3.      Buy and Sell Domain Names
Now this one's bit tricky but we're still sure it's easier than your day job. A domain name is a website's address. In our case, it's advergize.com. So while most domains cost as little as a couple of dollars, you can earn some big bucks for premium names.
For instance, the domain Carinsurance.com hit $49.7m in 2010. Now, you're not trying to get your hopes up here but you can earn at least a couple of dollars with a little bit of surfing online. Be on the lookout for domain names that have commercial value. Once you spot some good ones, you can list them on websites such as sedo.com.
4.      Become a Mystery Shopper
Customer feedback is vital for consumers but how can companies ensure credibility?
A mystery shopper is someone who's hired to visit stores and collect feedback. Once again, this technically doesn't require a skill.  Today, becoming a mystery shopper is one the easiest ways to ways to make money fast.
There are a number of agencies out there that'll pay you for visiting different restaurants and shopping centers. And all you have to do is offer your precious feedback!
5.      Deliver Stuff
Well technically, becoming a delivery person does require some skill but we promise you it's nothing tricky! Plus it's one of the most fuss-free ways to earn cash on our how to make quick money list.
All you need is a bicycle or a car of your own and you're good to go (don't forget fuel!). Look up for delivery specialist companies in your area and signup to become a delivery person. These companies are always on the lookout for trustworthy people who can deliver food and other goods. By signing up at such websites, you can easily make a couple of dollars.
Alternatively, you can also get in touch with a local takeaway or fast-food chains in your neighborhood. Most places are on the lookout for delivery people anyway, so it's a great opportunity for a part-time job.
If you're unable to find delivery gigs in your area, consider using Postmates. This amazing app is one of the most popular of its kind and will help you earn a few bucks in your spare time. Best of all, having a bike is good enough in most urban areas so you don't have to worry about not having a car.
6.      Become a Dog Walker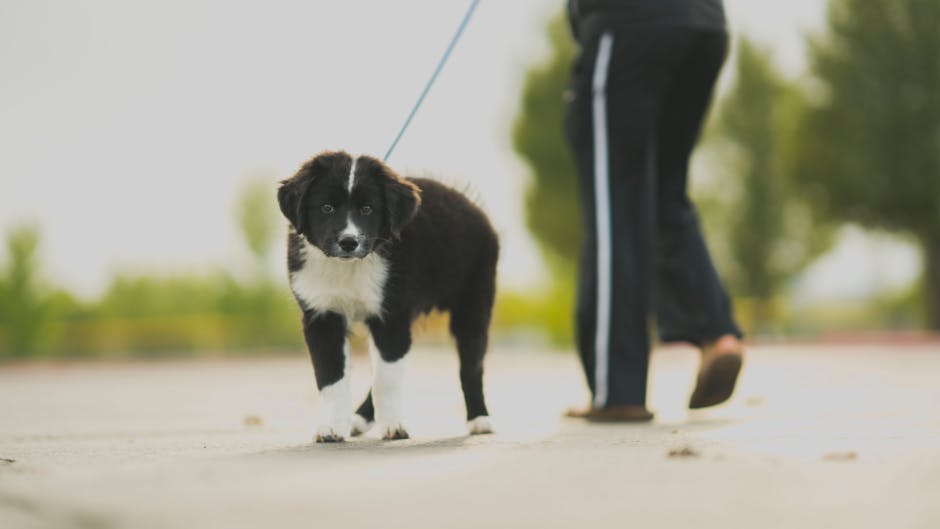 Granted you're not allergic to dogs and genuinely care about canines, you're bound to make a great dog walker.
All you have to do is ask around your neighborhood or put up a few fliers and you're good to go. You can charge a daily fee of a couple of dollars or set a monthly payment plan.
Alternatively, you can also offer to take care of pets when their owners are away. Though pet owners will feel more comfortable if you know how to administer medicine or have received some kind of training for pets. So if you're up for it, you can also consider becoming a pet-sitter!
7.      Babysit Kids
Want to make some extra cash? Consider babysitting kids in your neighborhood. Parents are always on the lookout for a low-cost alternative to daycare centers so think about it! Taking care of a kid is a huge responsibility so make sure you're up for the task.  Most parents are a bit anxious about leaving their kids alone with a stranger so be patient and show a little compassion.
Overall, babysitting is a cool idea for folks who already have kids of their own. Apart from added socialization, your little ones will enjoy playtime and will keep the kids busy. It's a win-win.
Ways to Make Money by Monetizing Your Website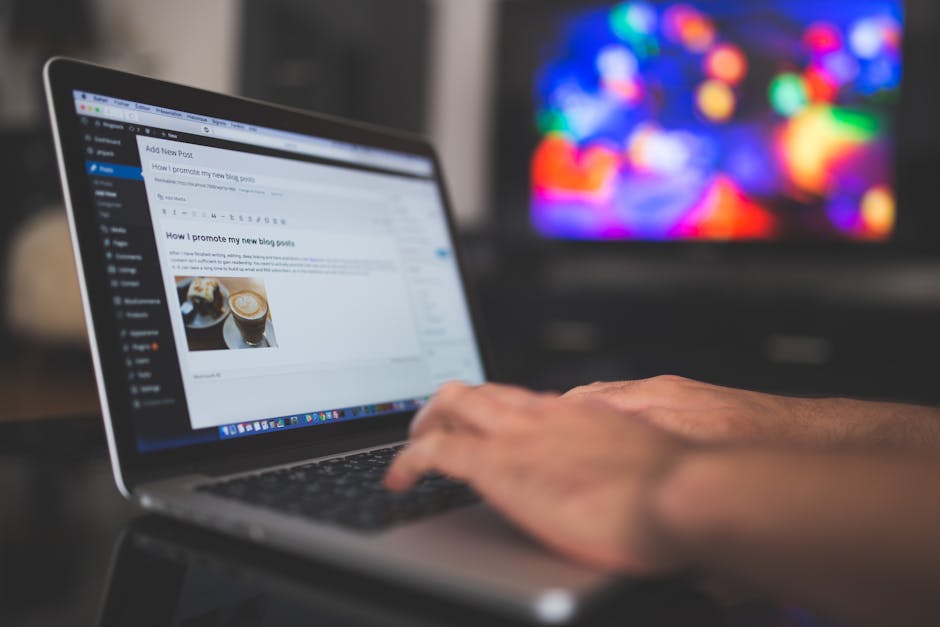 There are a number of ways to monetize your website and earn a couple of easy bucks.
However, this can only be done once your website has attracted a decent amount of steady traffic. So if that's not the case, start working on getting more traffic instead. Alternatively, if you're still in the process of creating your blog, this handy guide will help you get started.
Monetizing your website might seem like a lot of work (to be honest, it usually is) but soon enough, if you're willing to invest your time, it'll turn into a passive source of income for you. Here are a couple of ways easy ways to make quick money by monetizing your website:
8.      Affiliate Marketing
Affiliate marketing is one of the easiest ways to earn extra cash, though it does require a significant amount of effort.
In simpler terms, affiliate marketing involves promoting products and services using affiliate links on your website. So every time someone makes a purchase using these links, you earn a commission. Sounds fairly simple, doesn't it?
But before you get started, figure out ways to get more traffic to your website. You'll also be better off selling products that fall under your blog's category.
Websites such as eBay, Amazon and Clickbank are a great place to start. Other major networks include CJ Affiliate and FlexOffers. Alternatively, you can also promote eBooks, accessories and other similar products.
9.       Advertising
Another excellent way to earn quick money is by selling ad space your blog. All you have to do is signup at platforms such as Google AdSense or Media.net. Once that's taken care of, you simply need to allot ad space on your website for maximum visibility.
These pay-per-click ads earn you money every time a visitor clicks on a banner. With Google Adsense, you can decide what type of ad you'd like to display on your website. You can easily add these banners via codes.
If you're a newbie, we suggest you sign up for training courses. This'll give you a quick rundown of how to use AdSense and other Ad networks for maximum profitability.
However, similar to affiliate marketing, it's essential you look for ways to get more traffic to your website. Alternatively, you can also directly reach out to companies and sell your ad space to them. Since you'll have more control in this regard, you can quote your own price and come up with pitches. Make sure to include relevant data about your website such as its niche, monthly visitors etc.
Most people charge a dollar per thousand impressions (otherwise known as Clicks per Month or CMP). While that's one way for quoting prices. Alternatively, you can also charge an upfront fee at the beginning of each month based on how much traffic your website receives.
10.    Offer Paid Membership
Do you have a dedicated list of readers and subscribers? Consider offering paid membership on your website for exclusive content. Brainstorm ideas about creating extra-value content for your members.
However, in order for this to work, you need to offer something that's not easily available. This could be a guide, an eBook or perhaps even a course.
11.   Accept Sponsored Posts
Once you've established a way to get steady traffic to your website, think of ways to monetize your hard work. One way is to accept sponsored posts on your website. For instance, there are a number of companies and writers that would like to introduce themselves to different communities. Browse the internet and pitch to relevant folks who might be interested.
Additionally, you can also write an advertorial. An advertorial is a blend of an editorial and advertisement. For instance, if you have a tech blog, you can reach out to different tech companies and offer to review their products in exchange for monetary compensation.
12.    Sell Digital Products
There are a number of problems associated with selling physical products. Aside from worrying about payment gateways, you'll also have to figure out inventory, shipment methods and so on. So yes, not everybody might be up for the task (but if you are, we have a detailed section dedicated to e-commerce in this post!).
Consequently, you can sell digital products instead. This could include eBooks, video guides, courses, tutorials – you name it. Best of all, selling digital products cuts down time and effort required in terms of logistics.
You're likely to make more money if you use your blog as a promotional tool and work on ways to get more traffic to your website.
Learn how you can make thousands of dollars from Fiverr in the ebook.
13.      Auction Your Website
Wondering how to make quick money? Consider selling off your website.
Not everybody has the time to monitor and regularly add new content to their growing website. So if this is the case, consider selling it altogether. Granted your websites receives steady traffic, you should be able to get a pretty good deal.
For more information, check out Flippa. A lot of folks are willing to pay good money for growing websites with healthy traffic. You may also be able to negotiate yourself a better deal based on what niche you cater to.
14.   Offer Services
Consider using your website to offer a paid service. This could be anything from content marketing, financial planning, blog coaching or even meal planning – basically anything you're good at or have profound knowledge about.
Learn how you can make thousands of dollars offering services on Fiverr in the ebook.
However, in order to get customers, you'll need to establish. Being authentic is important here because people will want to know how qualified you are. So for starters, consider investigating all legal implications that you might have to deal with if you're not a professional. Also, don't claim to be an expert on a subject if you're not. Be honest with your target audience and focus on establishing credibility.
15.   Host Live Workshops
Learning how to make quick money doesn't have to be as difficult as it seems. For instance, you can host live workshops instead or posting pre-recorded videos and courses. This'll give viewers the chance to REALLY connect with you and ask questions.
Rest assured, there aren't many technical aspects that you need to worry about. You can easily host live workshops through platforms such as YouTube. Alternatively, you can also reach out to companies to sponsor your webinar and messages.
Ways to Make Money That Require Skills
Let's be honest, having command over a particular skill will help you earn money much quicker. Here are a couple of ideas that you should consider regarding how to make quick money:
16.      Become a Lyft or an Uber Driver
Do you love your car? Or enjoy driving it for long hours? If yes, then this part-time job is the perfect fit for you. While the hourly wage may vary from city to city, you can still expect to make about a $100 or more driving with Lyft and Uber.
One of the best things about becoming a Lyft or an Uber driver is that you can set your own schedule and start from there. This is particularly great for students or practically anybody who wants to make some cash during their free hours.
With no time constraints, you can easily manage to be a Lyft or an Uber driver with your regular job. So if you're hoping to make an extra $100, a couple of hours of work will should cut it. Sign up with Lyft here.
17.      Publish an eBook
Think you've got what it takes to pen down an eBook? Writing isn't a simple task but for people who genuinely enjoy the craft, it can be incredibly rewarding.
Thanks to Amazon Kindle Store, practically anybody can publish their own eBook and make easy money. Yes, you get 70% of the sales! And considering that Amazon is a huge online marketplace, that's a pretty good deal.
To help your literary masterpiece standout of the crowd, focus on providing your readers valuable content that'll make their lives easier. If you don't know what to write about, research topics that people might like to read about.
For newbies, non-fiction is a good place to start. Offer insight on subjects and topics that you already have knowledge of. For instance, if you're a realtor and have knowledge about real estate, you can write an eBook with tips and tricks to help homebuyers. Targeting a familiar niche will put you off to a good start and will also add to your knowledge and expertise.
Once you've published your book, encourage readers, friends, and family to leave an honest review. This'll increase your book's visibility and will help it stand out.
Also, don't forget to design a top-notch cover for it. Fret not, you can always hire a freelancer if you're not able to do the design work yourself.
18.      Sell Photographs Online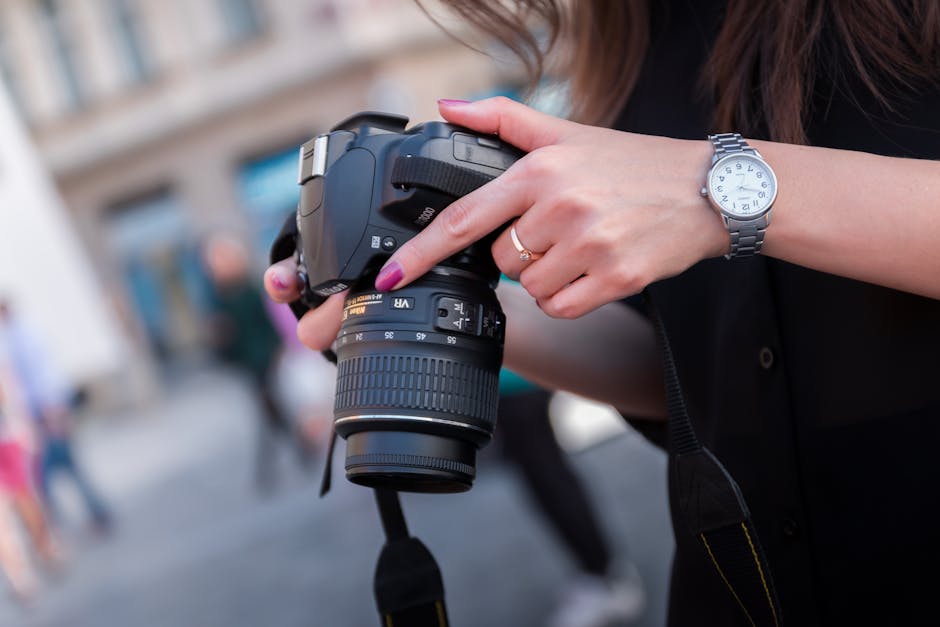 Do you have a knack for photography? Consider selling some of your best shots online! Leading photography sites such as iStockPhoto and Shutterstock are excellent platforms for selling pictures on the internet.
However, you're likely to do better have you possess basic design and editing skills. Ensure your pictures are high-quality and you're good to go. Depending on the website, you can earn up to 30% commission so read up on the terms and conditions before registering yourself.
As an added tip, consider adding more generic photographs to your portfolio. Such pictures are always high-in-demand and are likely to sell more quickly.
For instance, browse your photo albums for single subject shots of random objects such flowers, landscapes or books. You're also likely to have good luck with business or office-oriented pictures since a lot of companies have their own blogs now.
19.      Make & Sell Handmade Items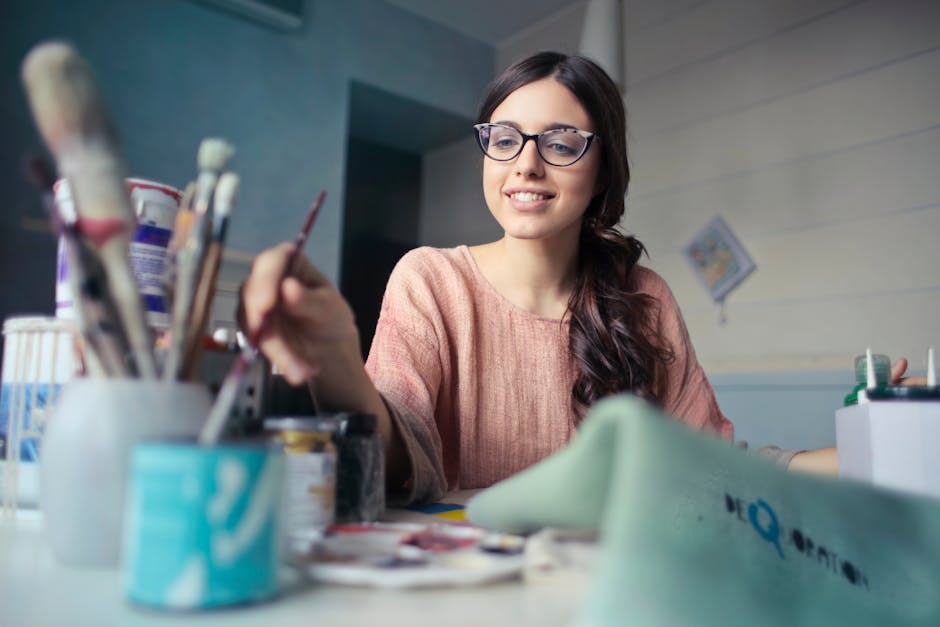 Do you enjoy knitting or spend your leisure time looking up craft ideas on Pinterest?
If so, consider selling handmade craft items and jewelry online or in your neighborhood. There are still plenty of people out who appreciate handmade crafts and other decorative items.
Consider using Etsy to expand your mini venture and connect with other talented folks around the world. What's great about Etsy is that it's unlike any other e-commerce site so you need not worry about complexity.
The e-commerce platform deducts a commission on every purchase you've made. However, it's one of the most trusted e-commerce platforms for selling items online and is a primary source of income for many. Aside from homemade crafts, you can also sell digital drawings, posters and much more!
20.      Offer a Professional Service
Are you up for some copywriting or do you have some great accounting skills? Freelance websites such as Upwork are great platforms for showcasing your skills. However, keep in mind that you'll be competing with many others for open jobs. Though, getting regular work will become much easier once you've gotten a few positive reviews and have established a good reputation. Start by bidding on a few projects and then build your profile from there.
21.    Become a Virtual Assistant
Alternatively, you can also work from home as somebody's virtual assistant. Virtual assistants perform all kinds of tasks such as checking emails, answering queries or making travel plans.
Other tasks include doing research work or making editorial calendars for business owners and entrepreneurs. By doing so, you can charge by the hour and easily make around $50 to $100 bucks depending on your skills.
Some reputable websites for working as a virtual assistant includes Upwork and Zirtual.
22.      Work as an Extra
Fancy a shot at becoming a superstar? Well, we're not promising any miracles here but you could work as an extra. Acting pays decently and since you'll be working as an extra, you won't have to worry about working long hours either.
Start by looking up casting agencies in your neighborhood. These guys earn a living by taking a small percentage of your earnings. So before you register yourself or start working for them, carefully go through their policies about hiring. After all, you certainly don't want a high percentage of your earnings to go inside somebody else's pocket.
23.      Download Tasking Apps
Here's another quick way to earn money. However, you'd actually have to get off the couch for this one.
Install tasking apps on your phone such as Task Rabbit. Once the app is installed, you can complete a variety of tasks to earn a couple of bucks. The task could be anything from running errands or more exhaustive endeavors (you can also expect repair work). So it all comes down to what kind of skills and much stamina you have!
Rest assured, this app is perfectly safe to work with and carefully vets each service. While there are many similar apps, Task Rabbit appears to be the most popular of its kind. Leveraging the app economy is an easy solution for people learning how to make quick money.
24.      Sell Audio Books
Ever notice how people are always rushing? Well, that's one of the reasons why audio books are raging over the internet.
People have insanely busy lives and are starting to prefer audio books over its digital counterpart (aka eBooks).
Audio and visual resources are much easier to understand, especially for someone who wants to gain knowledge about a technical subject. However, if you've never made an audiobook before, we have an easy suggestion for you. Simply start by converting your existing eBook into an audio book. This can be done using Audible's ACX platform.
Alternatively, you can also hire someone to do the job for you and invest more time in the creative process.
25.      Fuel Your Email Marketing Campaign
Now, this idea is particularly great for folks who have a side-hustle and want to up their online marketing game.
So here's the deal. Unfortunately, most business owners undermine the importance of collecting emails for their business. When the fact is, email marketing can actually protect your business against low search engine rankings. Problems can also arise if there's a change in Facebook algorithms and you're not able to attract as many people on your business's Facebook page.
Rest assured, you can combat all these setbacks if you have a solid email marketing campaign in place. Here's how you can get started: simply set up an email software and use a lead magnet to attract viewers. Assuming that each subscriber can earn you about $1 each month, you can make up to $1000 depending on how successful you are.
The key to success here is to offer value to your subscribers so don't send out a sales pitch in every email.
For quality lead magnets, consider building resources such as check-lists, eBooks and cheat sheets. If you're willing to go the extra mile, consider adding video content too. Treat your subscribers with respect and they're sure to give your business a try.
26.      Learn to Code
One of the reasons why people want to earn more money is because it grants them more freedom. Freedom to part from the jobs they hate, freedom to move to a new city for better work opportunities, freedom to spend more time doing things they actually enjoy – you probably get the picture.
Now learning a new skill can bring you one step closer to that kind of freedom. That being said, it's time you learned how to code.
With Treehouse, not only do you learn how to code but the company will also help you get hired afterward. Isn't that neat? Rest assured, you're free to learn at your own pace. What's even better is that you have a dedicated team of developers to help you whenever you get stuck along the way.
27.      Start Your Own Catering Business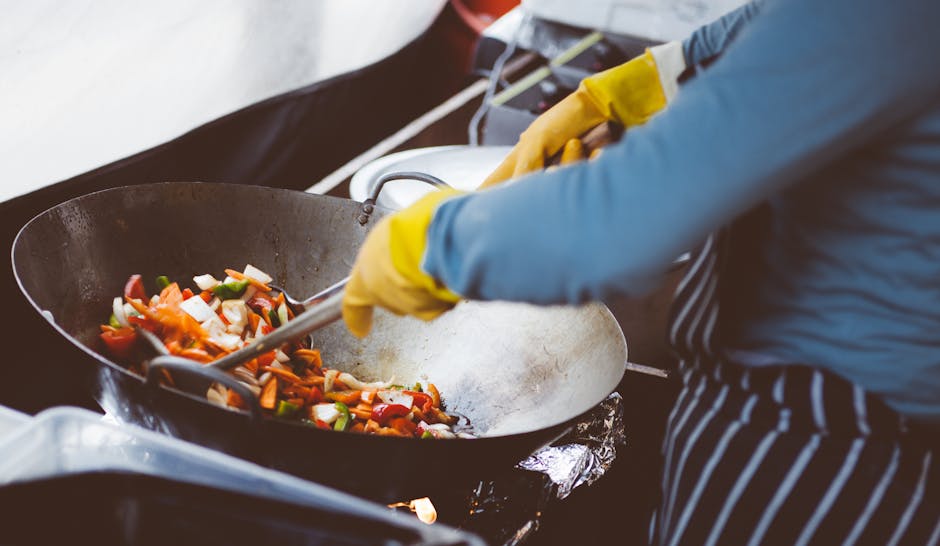 Are friends always coaxing you to hold dinner parties and Thanksgiving dinners? Kick-start your own catering business and sell homemade casseroles and pies. If you're a great cook, word will get out soon enough and you'll be earning a handsome amount of cash in your spare time.
Alternatively, you can also host cooking classes in your neighborhood a couple of times a week or during the weekends. Not only will it help you make new friends but you'll also be networking for your business at the same time. Sounds like a good deal, doesn't it?
28.      Edit Videos Online
Videos are becoming incredibly popular and have become a pivotal way for businesses to create viral content. With a little bit of help from the right editing software and a couple of lessons, you can earn big bucks for editing videos online.
So once you've covered the basics and have gained command over your skills, log onto platforms such as ProductionHub for online video editing gigs.
29.      Perform Micro Tasks using Amazon Mechanical Turk
Amazon Mechanical Turk is another platform you can use to find jobs and perform micro-tasks. Each task involves following simple instructions such as basic translating or checking search terms. Best of all, you can perform these tasks in the comfort of your own home or while you're having your morning coffee.
But staying true to its name, micro tasks won't earn you much. A couple of dollars at most. However, the tasks are incredibly simple so it's great if you want to earn a couple of bucks during your spare time.
30.      Get Paid Through Medium Partnership
Medium is an online community that allows folks to publish articles and essays. Business owners can also use this platform for lead generation by promoting their products and services. And while this is a great platform for networking and unleashing your writing talents, you can also use it to earn a couple of extra bucks.
However, earning money with Medium can be a bit tricky. For one thing, your earnings will depend on the feedback (or the number of claps you receive). However, the good thing is that practically anyone can sign up to become a part of Medium Partner Program. Also registration is free while you can also choose to become a premium member at only $5.
How to Make Quick Money With eCommerce
Looking for ways how to make quick money but want to hop aboard the eCommerce trend? This is a realistic way to earn substantial profits though it's not the quickest way of earning extra cash.
It's also worth noting that selling your own stuff will come with a number of responsibilities. For starters, you'll have to start by making an investment. Other requirements include setting up your own website and then paying for hosting. After that, you'll also need to get yourself a merchant account such as PayPal or Stripe. And then comes keeping track of inventory, customer service, warehousing and so on.
So you see, this isn't exactly easy stuff and it might not be cut out for everybody. But if e-commerce has always been something you've always wanted to experiment with, now's your chance. Here's how you can get started:
31.      Sign up for Fulfillment by Amazon
Thanks to Fulfillment by Amazon (FBA), you can immediately start selling on the larges store on the internet. What's best is that with FBA, you'll no longer have to worry about packing or shipping products to customers. Not to mention, you can also forget about all the work that goes into luring traffic to your website. All you have to do is signup, pay commission and you're all set.
FBA is an excellent solution for folks who don't want to deal with the challenges that come with setting up an e-commerce store. In reality, listing additional products and managing inventory can becoming taxing, drastically increasing the complexity of your business.
With FBA, all you have to do is ship products to Amazon's Warehouse and the platform will take care of things from there. This'll significantly decrease the workload for you.
Alternatively, apart from Amazon, you can also use other providers for drop-shipping. Some of the most renowned names include Worldwide Brand and SaleHoo.
32.      Use Shopify to Build Your Own Store
Shopify is an excellent e-commerce platform that you can use to build your own store. Unlike WordPress and other platforms, Shopify is easy to use and offers great customer service. Thanks to its dedicated support team, you reach out for help whenever you need. Overall, Shopify is a good option if you're serious about finding ways to make money fast
One of the best things about Shopify is that it supports multiple payment getaways. This typically becomes a problem when you're working with WordPress or other platforms since you may have to install extra extensions.
How to Make Quick Money by Renting Stuff
Too lazy to get off the couch? Make the most of what you already have at home and start renting stuff. Here are a couple of ideas you should try:
33.      Rent Clothes
Do you often receive compliments for your amazing sense of style? Consider making money off the old clothes in your closet.
Whether you have an amazing collection of shoes or have an entire closet filled with work clothes, consider renting your clothes to online websites such as Rent the Runway and Style Lend. Rent the Runway is incredibly popular for renting high-end designer outfits and other special occasion dresses.
However, be sure to carefully read the fine print regarding sales. If you're comfortable trusting websites with your (incredibly expensive) designer pieces, consider renting some of your best pieces to trusted friends or folks in your inner circle.
Alternatively, you could also consider selling some of your old stuff on eBay or on garage sales. This is a great suggestion for people who are looking for ways how to make quick money but don't want to get their hands full.
34.       Rent Your Car
Now we understand why you'd be skeptical about this suggestion but keep reading!
Think about it for a minute. You have a perfectly good car but you don't have the time to play taxi, what else can you do to earn quick money?
Consider renting it instead. It might sound scary at first but times are changing. Consider downloading the Getaround app.
This app allows users to safely rent their cars in their neighborhoods. If you're worried about roadside accidents, rest assured, the company will insure your car for each trip. Plus, to ensure your car doesn't get into the wrong hands, the company screens all its drivers and maintains a record for added security.
Additionally, the app uses advanced technology allowing renters to lock, unlock and locate their cars from the comfort of their homes. This'll make the whole experience more comfortable for you plus you don't have to worry about exchanging keys.
Another added benefit of using Getaround is that drivers are required to pay for gas or any other wear and tear on the vehicle. They're also responsible for refilling the gas tank.
35.  Sign up for AirBnB
Learning how to make quick money becomes easier with AirBnB.
Do you have a spare room in your home? Well, consider making the best out of it by using websites such as AirBnB. This idea is incredibly beneficial for people who live near college campuses or in a touristy area.
The website is incredibly easy to navigate and ensures you get paid hence it's completely safe to use. All you have to do is turn your abode into a desirable living space and stock up on necessities that hosts might need. Start by making a list of all the items you'd expect to have in a hotel room.
More and more tourists are opting for AirBnB because of the incredibly low price as compared to pricey hotel rooms. For added security measures, AirBnB allows people to make penalty-free cancellations if they are not comfortable with a reservation.
36.       Rent Your RV
So this idea is only for people who own an RV so if you don't have one, you might as well skip to the next suggestion.
A lot of folks end up buying RV's because they enjoy camping and spending time outdoors. But a couple of months or years down the line, you realize that you probably didn't "need" an RV as much as you thought. Well, the good news is that you can now use your RV to make money fast.
For starters, you can let fellow campers rent your RV via RVshare. The rent will depend on the kind of motorhome you own but you can expect a couple of dollars for a week.  Best of all, the platform offers rental insurance so you need not worry about liabilities.
37.      Rent Storage Space
Learning how to make quick money doesn't have to tedious or time-consuming. For instance, do you have some extra space in your garage? Consider renting it. In fact, you can get in touch with local contractors in your area who can connect you with relevant people. For instance, they can get you in touch with clients that are in need of some extra space during renovation.
Ways to Make Money by Selling Used Stuff
One of the quickest ways to make quick money online is to sell some of your old stuff. Consider using websites such as Craigslist or Facebook Marketplace to get the job done. Trust us, you won't be disappointed!
Sure, you can always visit a nearby pawnshop or have a garage sale but that might not get you as much profit. Not to mention, organizing a garage sale can be inconvenient. Plus, you'll only be able to target people from your neighborhood so that can be quite limiting. Anyway, here are a couple of ways you can make easy money by selling stuff:
38.    Sell Old Books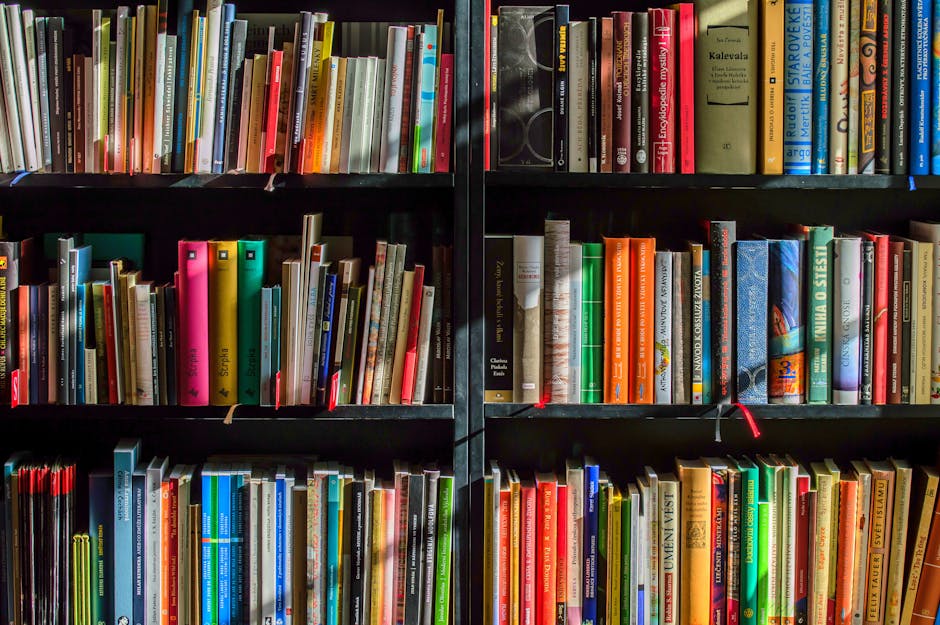 If you haven't noticed by now, books can be pretty expensive. This is one of the reasons why students are always scanning the library or on the lookout for old copies. So if you have a bookshelf filled with old course notes and textbooks, it's time you help a fella out.
Cash4Books is an amazing online portal where users can sell new and second-hand books. All you have to do is log onto the platform and enter each book's ISBN. This number serves an identification of the book and can usually be found on the back cover. Once you have entered the code, you will receive a price for the book.
The next step is to send your books using a pre-paid shipping label. You will be paid via PayPal or by cheque once the receivers have gotten a hold of their order.
39.      Sell Items on eBay
Believe us when you write this down: eBay is great for selling practically anything! (Some people actually sell haunted items or random trash from their old drawers!)
With eBay, all you have to do is click a picture of what you're selling, write a killer description for it and then post away. You can also host auctions to sell antique or vintage clothes that you've bought from thrift stores. Believe it or not but that's how Sophia Amoruso started her empire!)
All eBay users can avail 50 free listings each month. The platform will charge a small fee for each item that sells. Rest assured, payments are perfectly secured and made via PayPal.
Alternatively, you can also scour your house for unused items and then host a garage sale on eBay. You'll be surprised how one man's junk is indeed another man's treasure. As an added incentive, you'll also get a chance to declutter your room and get rid of unwanted stuff.
40.   Hop aboard Craigslist
Aside from eBay, consider hopping aboard Craigslist. Over the years, Craigslist has become a go-to resource for folks scouting for ways to make extra cash online. You can use the platform for selling clothes, renting out a room in your apartment or for offering any kind of service. It's all there!
How to Make Quick Money with Freebies
So we'll be honest here, nothing ever comes for free. But we do have a couple of suggestions that you might like.
Here are some great ideas on how to earn quick money with minimal effort:
41.    Reclaim Lost Bank Accounts
Looking up ways to make quick money? Well, perhaps you don't have to try too hard. Try to hunt up old bank accounts that might have cash in them.
If you're based in the UK, check out My Lost Account. This website is a real goldmine for people who are hunting up lost money. Set by the British Bankers' Association and a few other big names, the website is completely safe to use.
All you have to do is fill up an online form and provide as much information as you can about the bank you've had the account with. After that, the company will get within 3 months to let you know if you have any unclaimed money lying around.
To speed up the process, try can enter as much information as you can about when you opened up your bank account, what branch it was or the approximate balance.
42.    Join Ebates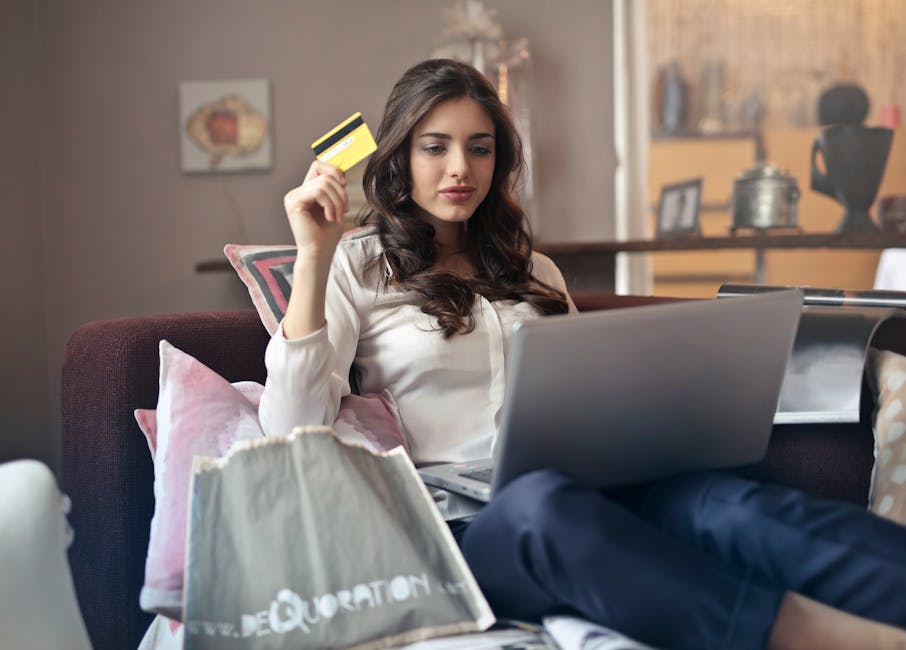 If you do most of your shopping online, sign up at Ebates for cash back rewards. Ebates rewards newbies with $10 just for signing up. The online portals allow users to shop at online stores such as Macy's and Sephora. Since there are more than 2000 stores, you don't have to worry about running out of options.
Best of all, Ebate members can avail special discounts, shopping codes and coupons. Customers also get a cash back on every purchase which you can redeem via PayPal or check.
43.    Get Free Cashback with Ibotta
So technically this isn't a way to earn money but you'll be getting a cashback on your purchases. Download Ibotta and the app will give you cash back for taking pictures of shopping receipts.
So here's how it works. Open the app and go the items on their shopping list before heading out to the grocery store. Once you're back home after your shopping spree, click pictures and scan the barcodes of the items. And there you have it, instant cashback.
The app is completely free to download. And what's best is that you instantly get $10 for using the app for the first time. So go right ahead and upload your first receipt.
44.   Open up an Investment Account
Ever wonder how much you could save with all your spare change? Well, now there's a way to find out! Sign up for an investment account via Acorns and watch your money take care of itself.
This super cool app will automatically round up your (debit and credit card) purchases to the nearest dollar. What's cool about this is that the app will automatically invest your spare change.
So for instance, if you buy $33.50 worth of groceries at your local store, the app will automatically store the extra 50 cents in your Acorns account. Plus, every time you hit $5, Acorns will invest it right away. Thanks to Acorns, you can conveniently make the most out of your extra pocket change.
45.     Website User Testing
Now this one's a great find. Thanks to platforms such as usertesting.com, you can get paid for trying out new websites and offering feedback.
New website and app owners use this platform to post gigs and look for users. All you have to do is sign up and post your feedback. Each test could take a couple of minutes to complete and can earn up about $10.
Ways to Earn Quick Money by Monetizing Your YouTube Channel
Do you enjoy posting videos on YouTube? Well, once you have a large number of subscribers, you should consider monetizing your YouTube channel. In essence, this is quite similar to monetizing your website. Though it's crucial you go through the platform's guidelines before putting in a significant amount of effort.
Here are a couple of ideas you can try out:
46.    Consider Licensing Your Content to the Media
Have any of your YouTube videos gone viral on social media? Whether it's a funny cat video or a travel log, consider licensing your content to the media.
This'll give local TV shows and online media outlets the rights to share your video in exchange for money.
Additionally, you can also check out platforms such as Junken Media to auction your videos.
47.    Sell Merchandise
Once your channel takes off, you can use your videos to develop a brand of your own. Consider selling merchandise in your videos. This could range from accessories, mugs, or T-shirts. Excluding the hassle of drop-shipping, this is an excellent option if you want to cash in maximum profits for your earnings.
48.  Make Money on YouTube Using Ads
This is likely to be the first area YouTubers explore when it comes to earning revenue. Once you have a dedicated herd of subscribers, sign up to become a YouTube Partner. Simply log onto your account and enable monetization. You'll find this in the Creator Studio Section.
Once you've become a YouTube Partner, sign up for an AdSense account. This will allow you to earn money through Google's incredibly vast advertising network. While setting up an account is easy, everything after that might seem a little challenging at first. For starters, YouTube has a tendency for shutting down accounts based on "nature of content" so make sure you follow all their guidelines carefully.
Once you're a YouTube partner, you'll need to ensure your content is advertiser-friendly. This is why we suggest you explore other revenue-generating options apart from using ads.
49.    Consulting
Spreading your wisdom is one of the fastest ways of making money on YouTube. You won't get very far by simply uploading videos: start pitching your consulting business. Use videos as a way of attracting your audience. Soon enough, after a couple of pointers, they'll want to know what they're missing out on.
Focus on quality here. Provide valuable information in your videos that will compel people to reach out to you for more. Once they know you're worth it, they will be willing to pay for a one-on-one paid consultation.
50.   Use Affiliate Marketing
Still looking for ways on how to earn quick money?
Consider using affiliate marketing. Similar to how it works on websites, affiliate marketing allows YouTubers to earn extra cash by selling other people's products using their videos. In return, you earn a commission every time somebody makes a purchase using the affiliate link.
It's worth noting that affiliate marketing is likely to earn you more money on YouTube. Especially if you provide a detailed review of the product and make a video of it. With Amazon's Associate's program, you can earn a 4 percent commission on each purchase. All you have to do is post the link in the description box of the video and you're good to go.
You'll find that the money will roll in faster once you've gained a massive following on YouTube.
51.   Tap into Influencer Marketing
Don't want to go through the hassle of affiliate marketing? Leverage your followers by tapping into influencer marketing. A larger number of brands have started investing their resources in influencer marketing because of its incredibly great results. So use this massive opportunity and get connecting.
Start exploring brands that are related to your niche and begin pitching your services. Remember, brands are largely concerned about the type of audience you cater to. So make sure you provide information on audience demographics, content quality and so on.
Highlighting all these factors will help you secure a better deal. You'll also be able to bump up the numbers based on how profitable your niche is and the quality of your videos. Doing prior research and talking to a few fellow YouTubers is a good way of managing your expectations.
Make sure to put a disclaimer on your video if you're posting sponsored content. The key to success here is to be as transparent as possible. If you fail to do so, you might turn your followers away.
Ways to Make Quick Money with Your Current Job
Working extra gigs might not be the best solution for everybody. Some folks might be more comfortable making the most of their current job. So yeah, we completely understand if you're not up for a side hustle.
Here are a couple of suggestions to help you make quick money with your current job.
52.    Work Overtime
So, this suggestion is fairly obvious. Working overtime is amongst the easiest ways to earn extra cash. Consider talking to your boss about working extra hours a few days a week. Some companies have special policies for working overtime that you can benefit from.
Plus, your boss may warm up to you because of the extra hours, resulting in a better raise. One can hope so, anyway.
53.    Tuition Reimbursement Program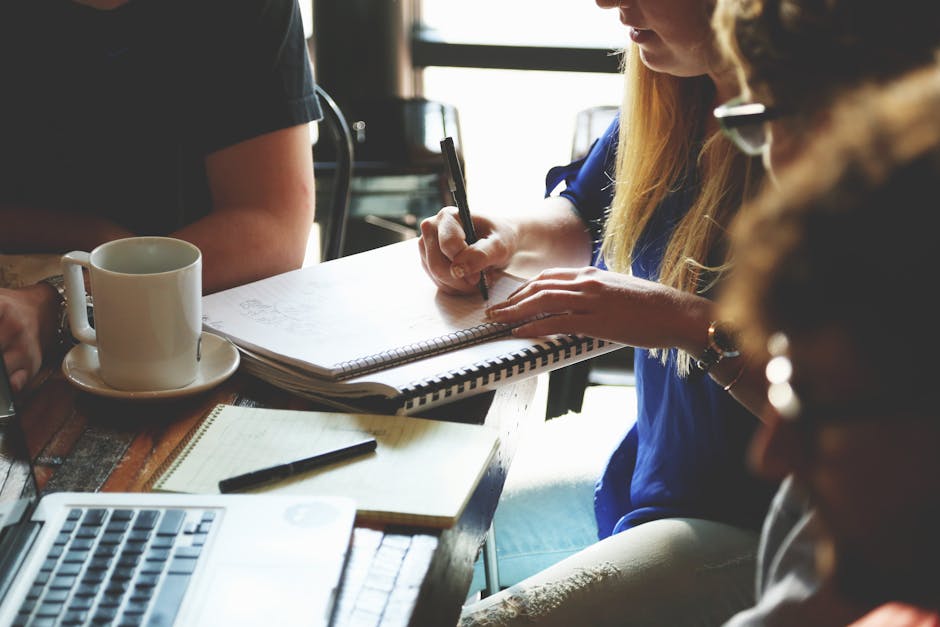 Are you looking for ways to make quick money to pay for college?
If so, consider asking your employers about tuition reimbursement programs. In the long run, completing your degree and going to college will get you ahead in the career ladder. After going through company terms and policies, send out an application.
Employees who choose to opt for a reimbursement will get back some or all of the tuition expenses, depending on terms and conditions. So yes, you'll initially have to pay for your courses and will be reimbursed at the end of the semester. However, some institutions may allow students to defer payment until they've completed the course.
And while there may be certain terms and conditions, you don't have to worry about any hidden charges. Plus, why wouldn't an organization want smarter employees?
54.   Employee Referral Program
This is a recruiting strategy used by companies to encourage current employees to refer qualified professionals for jobs. In exchange, employees are typically rewarded with monetary benefits that could range anywhere from $100 to $100. This is a quick way to earn some easy money.
So, if you know someone who'd be a good fit for your company, consider referring them. Who knows, you might end up getting a bonus for it.
55.    Ask for a Raise
In an ideal world, your employer would take notice of your performance and give you a raise. But this is the real world we're talking about so it doesn't happen quite often.
So if you have the accomplishments to support your argument, you should definitely muster up the courage and ask for a raise. This might not be the quickest way of getting money since you'll have to schedule a meeting with your manager. Be prepared to answer questions and take on more responsibility.
For research purposes check out websites such as Payscale and Glassdoor to determine how much other people in the industry are making.
How to Make Quick Money by Teaching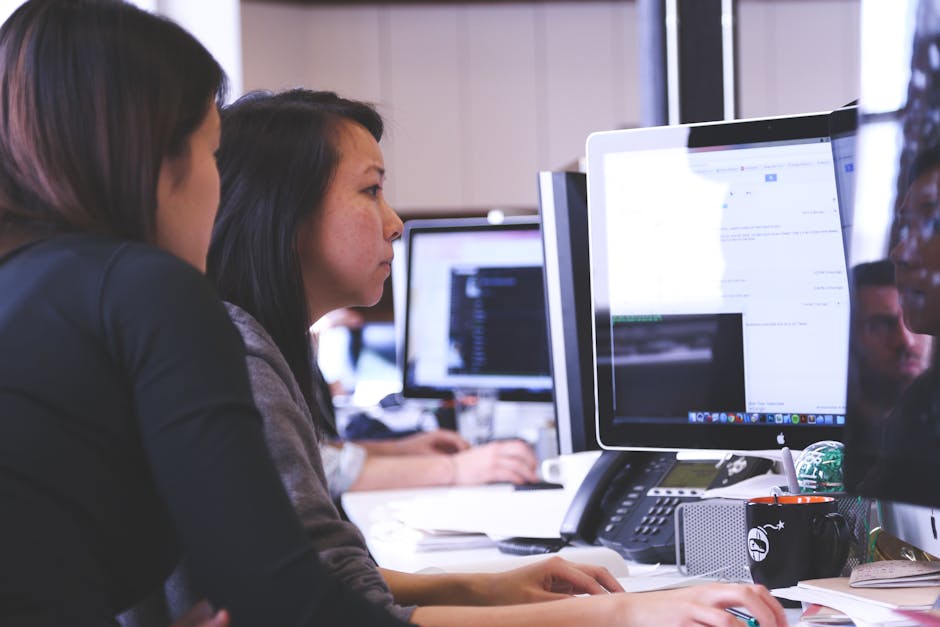 Count in the extra hours you put in for grading papers and planning lessons, being a teacher isn't just a full-time job. It's practically a way of life. The downside is that the profession might not pay to well. Rest assured, not all teaching gigs are the same.
Here are a couple of ways you can learn how to make quick money by teaching:
56.      Sell Teaching Materials
Most teachers work day in and day out to create quality teaching materials for their students. So why not share your knowledge with the rest of the world? (In exchange for some cash, obviously!).
Check out websites such as Teachers Pay Teachers. This platform is an online marketplace for teachers where you can upload worksheets, resource materials, complex graphics and lots more. What's best is that you can also connect with other teachers on the platform. Other similar online marketplaces include Share My Lesson and Teacher Lingo.
57.      Sell Online Courses
In today's incredibly competitive world, practically everybody is looking for ways to enhance and diversify their skillset. You probably should too! But if you're at the other end of the spectrum, consider selling online courses.
Don't fret over the technicalities. Making a course isn't as difficult as it seems as long as you have the right equipment. Above all, make sure you have a good sound system in check with a functioning mic! Consider signing up at platforms such as Udemy and Udacity.
Alternatively, you can also check out courses that'll teach you how to make a course of your own. Once you've invested your time and effort in making a course, it's all about earning passive income from there. Apart from a few less intensive marketing efforts, you can sit back at home while your courses sell online. Sounds like a plan, doesn't it?
58.      Grade Papers and Become a Test Scorer
Looking for ways to earn quick money in your spare time? Consider becoming a test scorer (we're not kidding). There are a number of schools that outsource help from grading papers, mainly because of very large class sizes.
Additionally, you can also earn money by becoming an invigilator or a proctor for state and district exams. For more information, reach out to local school districts in your area. You can also look for opportunities online. Most companies begin hiring a couple of months before exam season so be sure to reach out to them during the right time.
59.      Teach English as a Second Language
Now this is real simple. A lot of people make good money by simply teaching English as a Second Language. If you're serious about pursuing such gigs in the long run, we suggest you get accredited. You'll find many certification courses online that'll give you an edge during recruitment.
Native speakers are typically given preference in online communities but you'll also need to be a decent teacher.
Check out online platforms such as Remote.co or Indeed to get started.
60.      Edit College Essays and Personal Statements
Writing personal statements and college essays can be nerve-wracking. This is why a number of students and parents reach out for additional help and guidance when it comes to college admissions. So yeah, tons of students could benefit from your editing services. You can also provide them constructive feedback on how they can do better.
For better gigs, check out job listings at editing companies such as Essay Edge or Scribendi. Alternatively, you can also offer your services at platforms such as Fiverr and Craigslist.
How to Make Quick Money with Additional Side-Hustles
No pain, no gain, right? There's no shame in picking up additional side-hustles to support your education or afford a better lifestyle for yourself. Again we applaud your determination to move ahead. After all, it's people like you that inspire us every day.
To help you attain your long-term goals, here are a couple of ideas you should consider:
61.  Find a Commission-Only Sales Gig
Working in sales isn't for everybody. The sale requires incredibly energetic folks who are too stubborn to give up and are always ready to bounce back on their feet. If you happen to possess these traits then maybe you've found your true calling: sales.
We'll be honest with you here. Being a commission-only sales rep can be quite risky since you won't be earning a fixed salary but if you happen to do well, you can earn pretty well. Many companies and startups outsource extra help so if you have the right skills and sales strategies in place, this could turn into a lucrative career for you.
62.  Transcribe Audio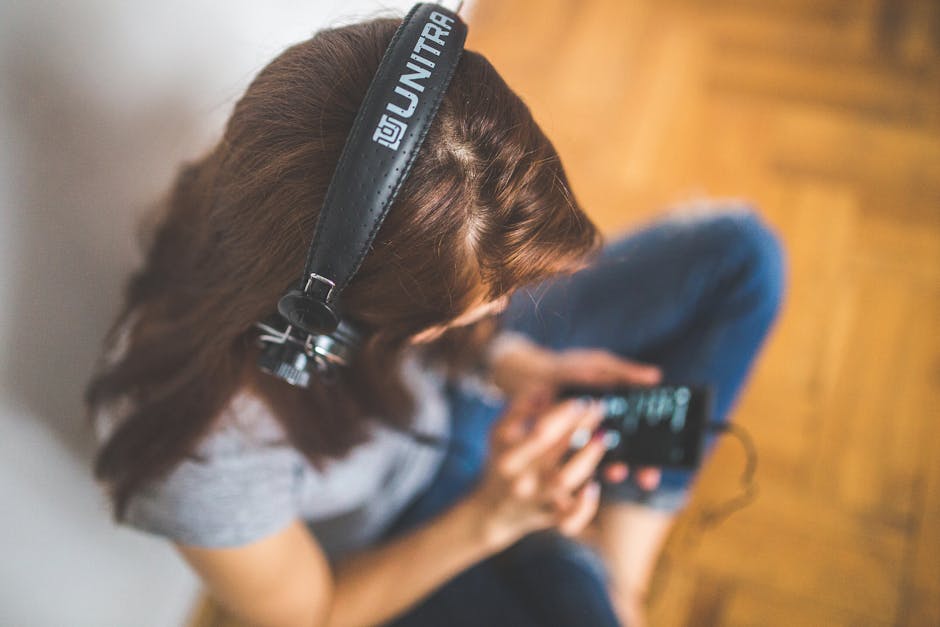 Writers, journalists, academics, lawyers and researchers spend a colossal amount of time, interviewing and meeting other people. Because of their incredibly busy schedule, these professionals often need someone to transcribe interviews. So if you're up for the task and don't have a problem with listening to an hour's worth of audio, you've found yourself a solid part-time gig.
However, in order to do well as a transcriptionist, you must be an accurate typist. Additionally, you'll need to download relevant audio or media players or software in your computer if you want to start working. And since you'll be downloading large media files, a fast internet connection wouldn't hurt either.
Most people are willing to pay anywhere between $20 to $25 per hour. People who have medical knowledge and have received training in legal transcription can charge higher for their services. Alternatively, you can also hunt for online transcription gigs on platforms such as Fiverr and Crowdsurf.
63.  Editing and Proofreading Content
Editing and proofreading articles and blogs can be a challenging job which is why a lot of people hire somebody else to do the boring stuff for them. But the good news is that you can potentially earn a lot of money for editing and proofreading write-ups. Plus, the job doesn't have to be boring especially if you get the opportunity to read up on different topics every day.
You'll find a number of online editing and proof-reading opportunities on Upwork and Fiverr. Since editing is a highly-demanded skill, you can work your way up to make even more money as you move further.
64.  Do Voice Overs
Have you ever been told that you have a great voice? Well, it's time you finally use it for making some extra cash in your spare time. Voice over gigs are becoming incredibly popular as more and more people are creating videos and podcasts.
If you think you have what it takes, start pitching to companies and become a part of educational, entertaining and corporate videos. While you're sure to find similar gigs on Upwork and Fiverr, you can also test your luck in more specialized websites such as voices.com.
65.  Become a Chat Agent
Consider working as a remote chat agent to earn some extra cash. You can choose to work part-time with your regular job or secure a full-day gig if it works out for you. Since most people do their shopping online, companies are always on the lookout for online chat agents.
A chat agent is a person that speaks to customers online, answering their questions and queries. This is quite different from an automated chat bot that cannot offer the same proficiency as humans. At most, the company that hires you may put you through training. However, this is mostly just to brush you up about their company culture, policies and how to deal with customers. In the long run, these training sessions can add immense value to your resume especially if you wish to work as a customer service representative in the future.
For leads, check out websites such as Indeed and Monster. Be sure to use keywords such as "chat agent" and "chat representative."
66.  Come up with Slogans
Are you always coming up with cool captions and witty one-liners? Well, it's time put your talents to good use. Many companies and small businesses host competitions to slogans, this might great way to earn extra cash.
For leads, check out platforms such as Slogan Slingers. Who knows, if you thoroughly enjoy the job, you can end up landing a career in advertising.
67.  Work as a Customer Service Representative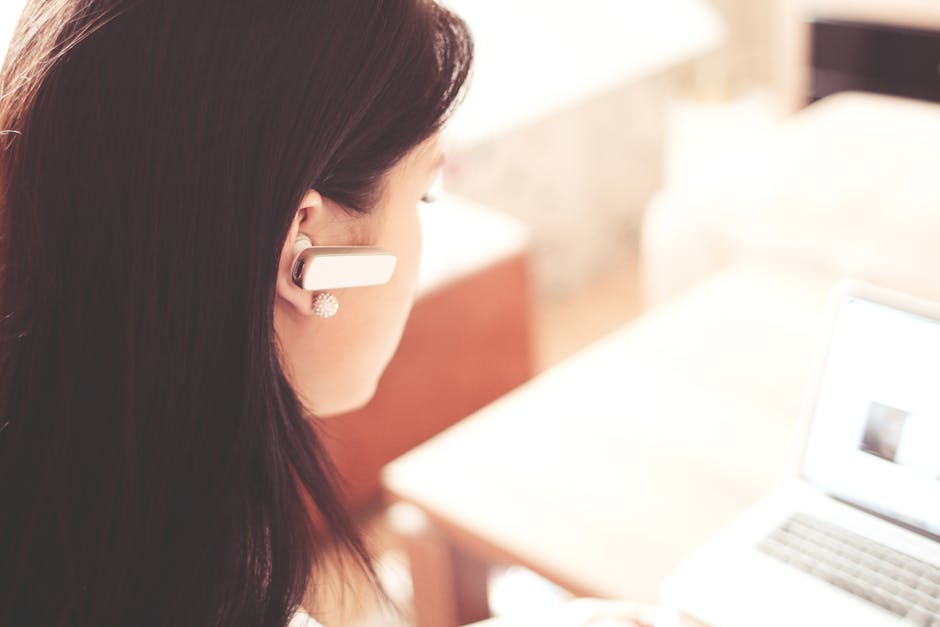 Do you have a knack for sweet-talking people during difficult situations? Then perhaps it's time you kick-start your career as a customer service representative. Companies are always on the lookout for people who can work on contract basis.
Since online businesses operate 24/7, companies require folks who can work in a variety of shifts. Hence this is the perfect job for you if you're looking for a cool part-time gig.
68.  Become a Translator
Translators and interpreters are always in demand. So if you're a bilingual or multilingual speaker, you're bound to find a number of exciting opportunities online. People who are fluent in Chinese, Arabic, and Japanese are usually most in demand though you can usually find jobs in whatever language you know.
Based on language proficiency, you can secure jobs that require translating, writing or recording. Educational institutes, hospitals and foreign agencies are always on the lookout for translators. Alternatively, you can also look for freelance jobs on Upwork and Fiverr.
69.  Answer Questions on JustAnswer
Chances are that you typically log online every time you have a problem. While the internet is famous for giving out unsolicited advice, some folks actually know what they're talking about.
JustAnswer is an online platform where people can answer questions can get paid for it. And no, the questions don't revolve around what restaurants you should try. People use this website to seek advice from doctors, engineers and other professionals. So basically, you'll be answering questions that'll save people hefty sums of money. Unfortunately, while the platform is great for earning a couple of bucks, it's not the most lucrative career choice or part-time gig. So don't expect to make too much.
How to Make Quick Money Using Social Media
If you haven't noticed, companies are all going crazy over social media. Hence, it only makes sense for you to hop aboard this trend and make the most out of it.
Here are a couple of ways to earn quick money using social media:
67.  Become an Influencer on Instagram
Do you spend hours on Instagram and use it to procrastinate? Perhaps it's time you start making some extra cash from spending so much time online.
Consider becoming an influencer on Instagram. Granted it's not easy to gain a massive following overnight or even in a couple of days, it's a great way to earn some extra cash. Many companies have started reaching out to Instagram influencers to promote their products and services. So if you have a huge following, you can easily charge a couple of hundred dollars for each post.
Start by choosing a niche and then dedicate time to create quality content. Because competition is intense, look for innovative ways to standout and maintain consistency in your posts.
68.  Handle Social Media Accounts
Reach out to companies and ask to handle their social media accounts. Small business owners and entrepreneurs are always looking for people who can handle the extra legwork for them.
At most, your task would be to answer customer queries and share posts online. So if you're in search of a part-time gig that won't require too much effort, this is a good way to go.
69.  Social Media Manager
If you're looking for a more lucrative gig, consider working as a part-time social media manager. However, this job would require you to spend a lot of time online so make sure you have the tools and resources to stay connected everywhere you go.
Ideally, candidates for the job must be social media savvy (obviously) and possess additional skills such as graphic design. Plus, if you're willing to upgrade your skills, you can later pick up social media marketing gigs.
As a social media manager, your main job would be to set up social media accounts and develop successful strategies to manage and curate published content. All this is necessary to increase social media followings of your clients.
How to Make Quick Money by Working Part-time Gigs
Chances are you need the extra cash to pay off student loans or buy some groceries. Whatever the reason is, we applaud your determination to lead a better life and move ahead.
Depending on where you live, you'll find that there are probably a number of ways to earn quick money right here in your neighborhood. Don't worry, we're not talking about dog walking or babysitting. Here are a couple of ideas on how to make quick money by working part-time gigs:
70.      Tutoring
Do you have a knack for physics, chemistry or math? Consider tutoring students online. Parents are always on the lookout for tutors to aid their children after school.
Teaching is an incredibly rewarding job that's bound to bring you immense satisfaction. Plus, it'll also give you the chance to learn a thing or two from your students. Use websites such as Care or Indeed to look for clients online.
71.      Start Offering Painting Services
Are your friends as broke as you are? Consider offering painting services together (you're better off with more manpower). A lot of people look to get their houses painted during the summers so try your luck on Craigslist.
This might not be the easiest (or most entertaining) job in the world, but it can pay quite well. Especially if you target the right neighborhoods. Alternatively, you can also join a painting company or go through the classified ads section in newspapers for painting jobs.
72.      Pool Cleaning Service
Do like hanging out in the pool? While cleaning one doesn't exactly offer the same experience, it'll give you time to work on your tan. As long as you know how it works, pool cleaning can turn into a lucrative side-gig for you – especially during the summers.
If you're not able to find gigs, check newspapers and online classified ads. Alternatively, you can also reach out to existing pool cleaners to see if they need an extra hand.
Now that You Know How to Make Quick Money, Which Ones Would You Try?
Did you enjoy our list of easy ways to make quick money? If yes, then don't forget to leave your comments below. Also, we'd love to know your favorite ways to earn quick money, so don't shy away from leaving us a message.