Many want to live in a clean, unpolluted environment. But only few make the effort to keep it that way. This is unfortunate, isn't it? Governments, environmental agencies, non profits, and even companies (that have turned green) are trying to motivate people to take action through impactful slogans on environment and marketing campaigns.
There have been quite a lot of work that has gone into spreading awareness.
But people at large need to be constantly reminded to take action regarding environmental responsibilities.
Slogans on Environment: Why Do We Need Them?
Over decades, irresponsible human dwelling, capitalists' production and manufacturing processes, fuel consumption, and deforestation, are all impacting the environment negatively. The global population growth rate is not helping the situation either.
The environmental agencies have been in a panic state. Fuel emissions, trees being cut down, water depletion, toxic wastage are only few of the main factors leading to a rapid destruction of our environment.
They have been warning the world about the hazards we would have to face because of deteriorating environment. Life is dependent on a healthy environment. Ours and other living creatures on earth.
But not a lot has been taken seriously.
We really need to wake up, and educate others around us. We can talk to them, motivate them, make posters, write blog posts, articles and slogans on environment.
Slogans are powerful and are very important to drive motivations among the audience. And hence, if we can use slogans on environment to motivate people, they might start taking responsibility of their own actions.
They can act like mini reminders, or educational pieces to eventually transform the audiences' mindset with regards to environmental concern.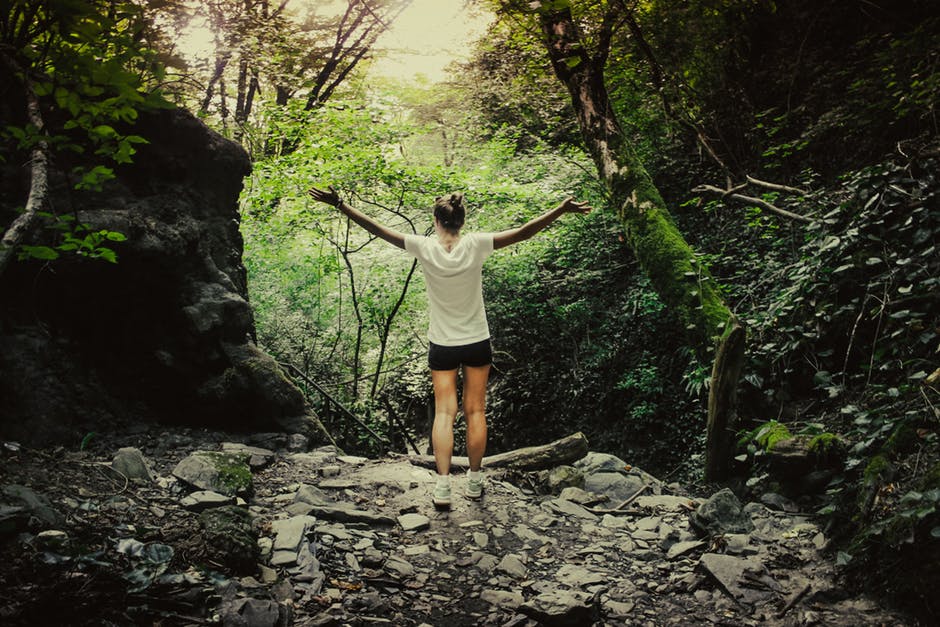 101 Slogans on Environment to Motivate People and Drive Action
Please play your part in spreading the word, and feel free to use any of these catchy slogans on environment to spread the word across.
A beautiful Environment Starts with you
Abide by environmental laws
Because we don't think about future generations, they will never forget us
Better Environment Better Tomorrow
Blue Skies For Our Children.
Buy Green and Save Green
Care for the nature. Save the future
Clean Environment is our Demand
Crush Greed and Go Green.
Cut The Greed Not Our Greens.
Do Your Share For Cleaner Air.
Don't Be Mean, Be Green!!!
Don't Blow It. Good Planets Are Hard To Find.
Don't mess with Texas
Don't Trash Our Future.
Don't pollute if you can't clean
Earth Day Everyday.
Eat, Think, Save
Environment is life, pollution is death
Environment Makes from You and Me
Environmental care is the most profitable investment
Every Day is World Environment Day
Fight for Healthy Environment
Garbage Segregation Makes A Beautiful Nation.
Get Into The Green Scene.
Give A Hoot, Don't Pollute.
Global Warming is Actually A Global Warning.
Go for Green Side
GO Green To Keep It Clean.
Go Green To Make Our Globe Clean.
Go Green!
Go Green, There is No other planet for living
Green doings brings green rewards
Green Is Sexy.
Green Revolution is the best Revolution
Hate Pollution. Love Environment.
Heal The Earth. Heal Our Future.
Heal the world! Make it a better place
Healthy Environment, Healthy Mind
Hug A Tree, They Have Less Issue Than People.
I love Clean Air
If you're not with us, you're against us
It is my duty to save environment's beauty
It's Our World, Let's Take Care Of It.
Join hands for Healthy Environment
Keep environment pollution-free
Keep our forests green
Keep Smiling and Save the Environment
Keep The Beaches Clean.
Keep The Country COUNTRY!
Keep The Environment Clean
Lesser The Pollution, Better The Life.
Let us save our environment
Let's go green together.
Let's Make Our World A Greener Place.
Let's love our environment
Live local, think global, stay hopeful
Love Environment
Make trees not stumps
Man has Responsibilities, not Power
Modern technology Owes ecology An apology
My Promise to the Environment
Nurture Nature.
Planet For The Planet.
Plant a Tree, Plant a new Life
Plant A Tree. Save The Environment.
Protect our environment, keep it safe; tomorrow, we'll be saved!
Protect The Earth Today For Our Children's Tomorrow.
Protect the Environment
Pure air, pure water and pure foodstuff, will bring heaven on earth
Raise awareness on environment
Raise your Voice for Environment
Raise Your Voice, Not the Sea Level
Reuse. Reduce. Recycle.
Run to help save Environment
Safer the environment healthier the life
Save earth, save yourself
Save Mother Earth
Save The Earth. We Have No Where Else To Go.
Save the environment or ruin our future
Save The Environment. Save The World.
Save The Trees To Save The Environment.
Seven Billion Dreams; One Planet
Start Today. Save Tomorrow.
Stopping Pollution is the best solution
The earth is not a gift from our ancestors, but a borrowing from our children
There are no passengers on Spaceship Earth, We are all crew
They took my light bulb, now I live in the dark ages
Think clean. Go green.
Think for the Planet!
Think green and live green
Think today, Enjoy Tomorrow
Think. Act. Save.
Trees Don't Grow On Money Either.
Turn Off The Light. Keep The Future Bright.
Want To Hug A Tree With Me?
We can protect environment better
We cannot command Nature except by obeying
We Have A Solution, Stop Pollution.
We won't have a society if we destroy the environment
When You Refuse To Reuse, It's The Earth You Abuse.
Did these Slogans on Environment Motivate You?
Hopefully these slogans on environment might have moved and motivated you a little. We need to save the world we live in, for our kids and future generations.
Let's not wait for World Health organizations to do something about it. Nor should we wait for Earth Day or the World Environment Day to act as if we care.
Let's truly play our role in saving the environment.